BECHEM App - the ABC of Lubrication
Our service for you: Lubrication terminology in an app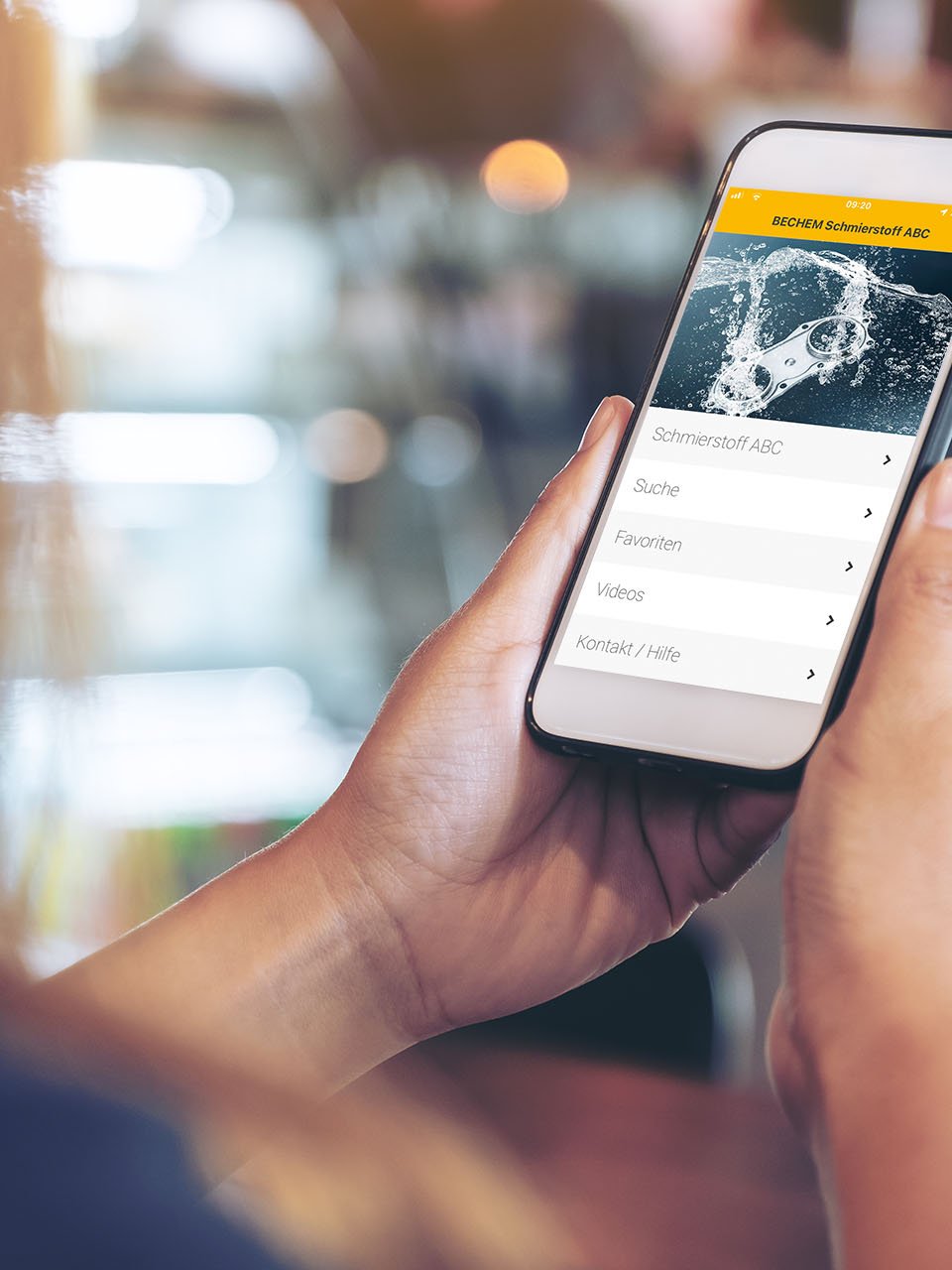 Understand it all, from A to Z
With the BECHEM app
From anti-friction coating to second raffinate: the BECHEM ABC of Lubrication explains many chemical and physical aspects dealing with lubricants and their applications.
Knowledge of lubrication terminology is vital in order to understand tribological issues. A must-have reference guide for students as well as pros. Gaining a better understanding of lubrication terminology doesn't need to be hard: Download the BECHEM app now.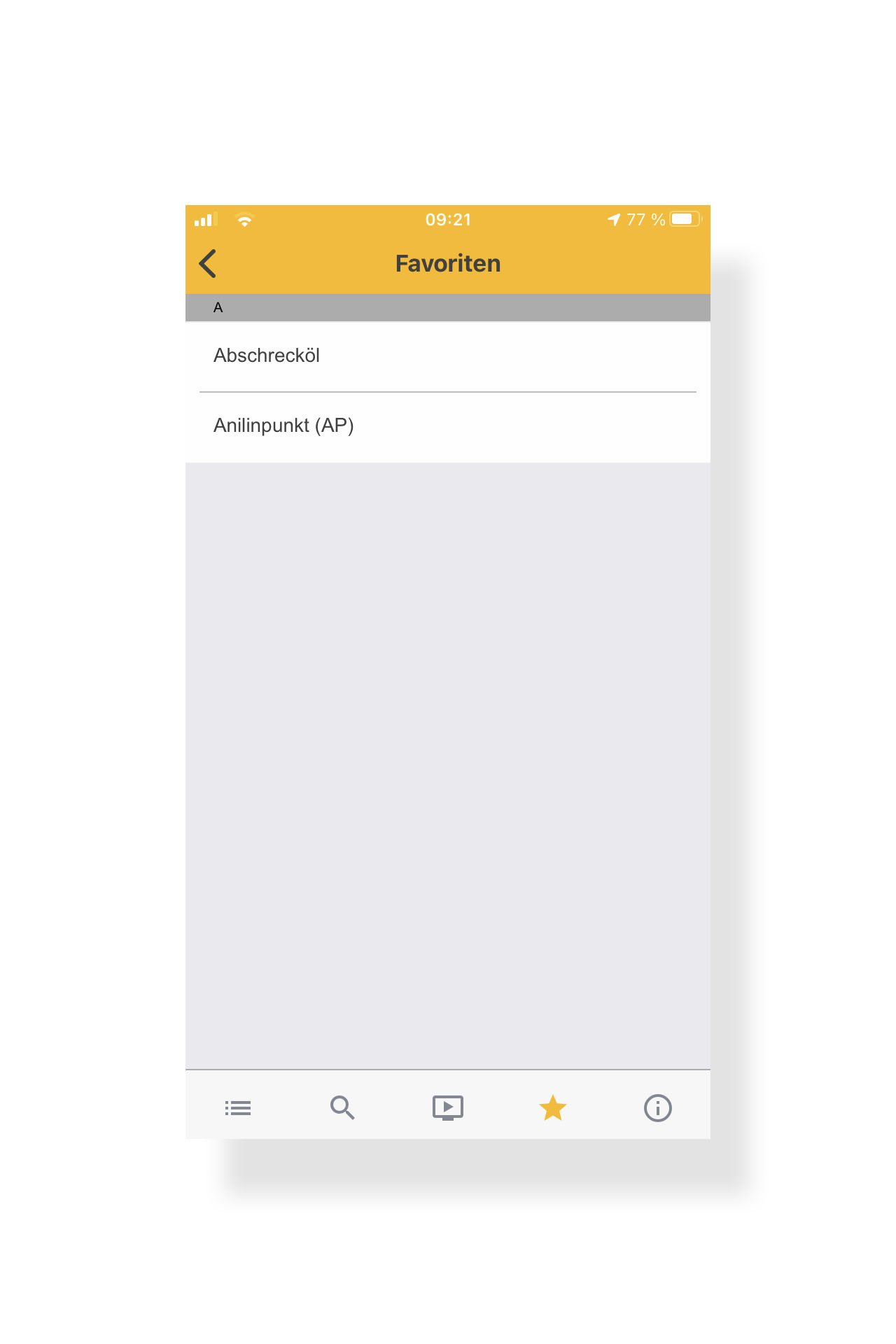 Commonly used terms can be saved as favorites
For iOS and Android
Download now
After more expert knowledge?
Give us a call: +49 2331 935-0 We have the answers to your tribological questions