Perfect for lubricants
BECHEM Compression Sprayer 3591 PU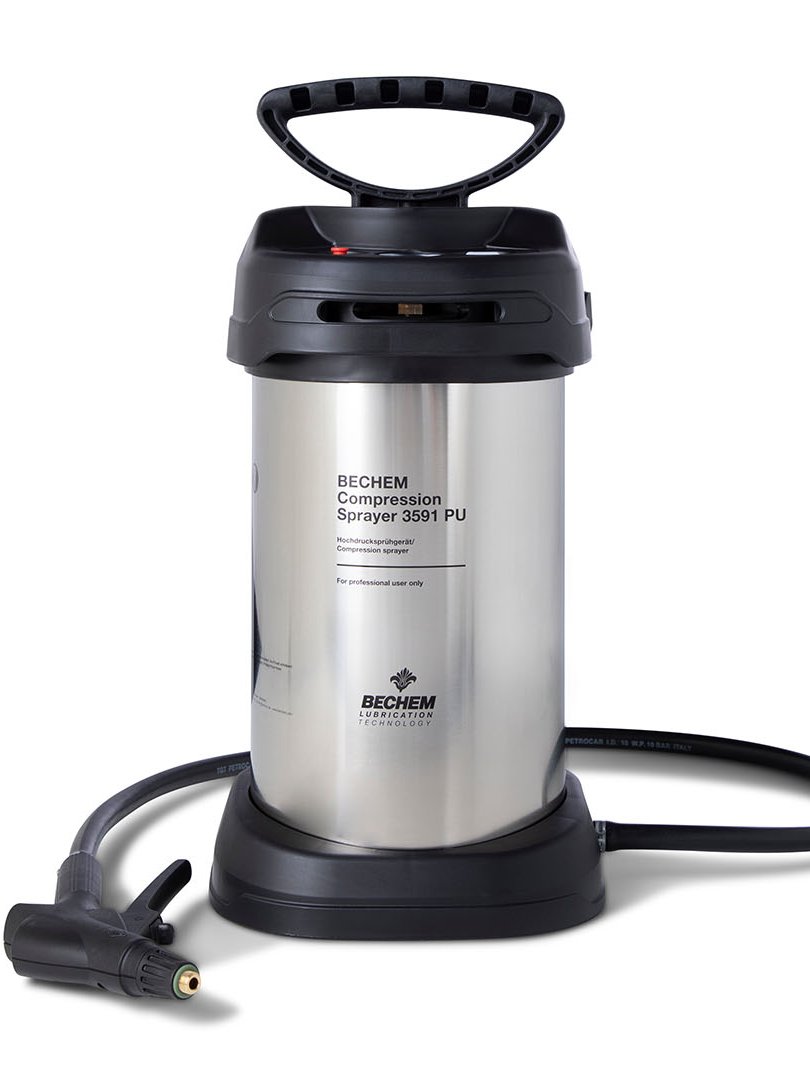 High pressure sprayer
for the economical application of lubricants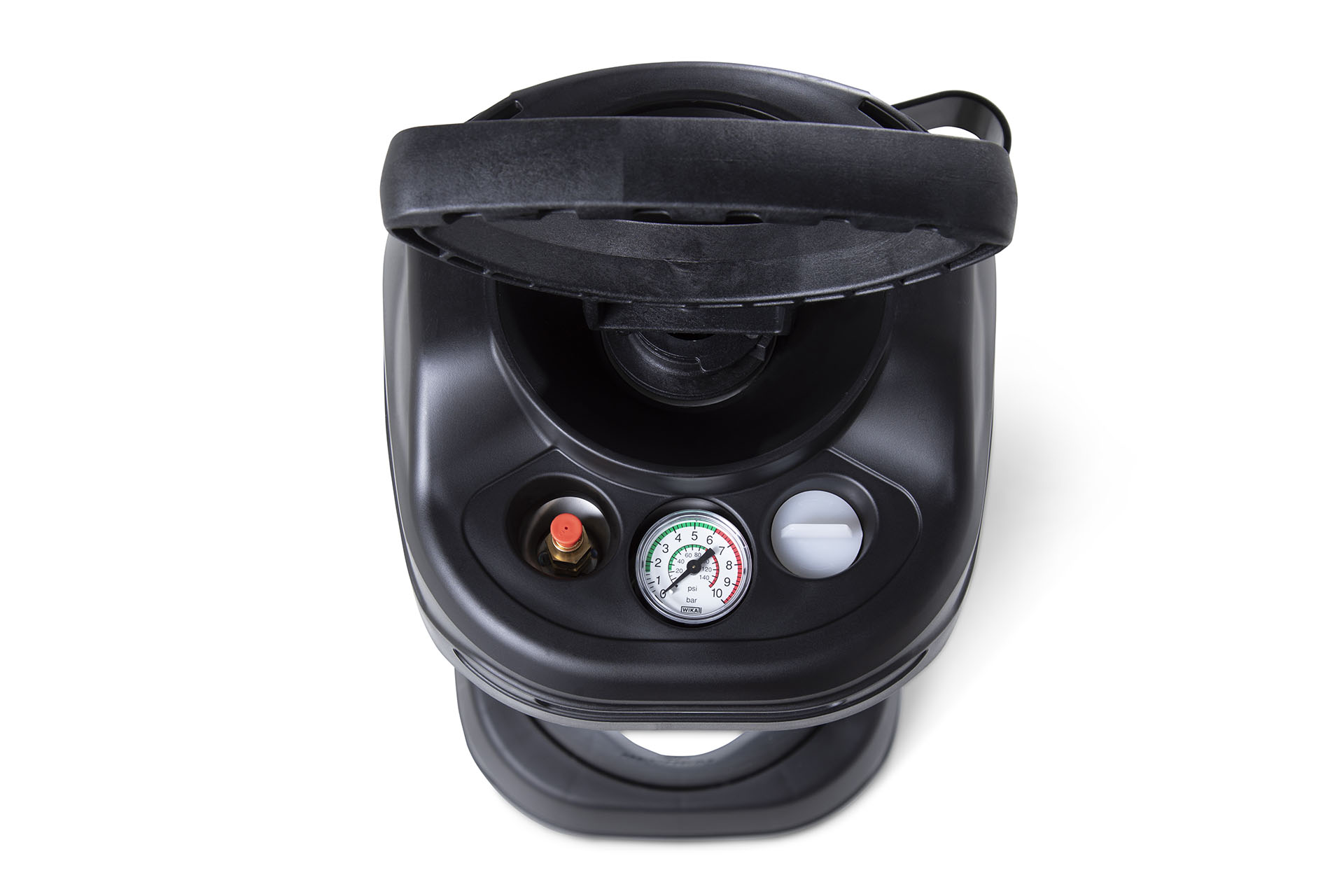 The comfortable high pressure sprayer BECHEM Compression Sprayer 3591 PU is the ideal helper for the large area application of lubricants. The BECHEM Compression Sprayer 3591 PU works with integrated air pump and pressure accumulator (no compressed air system required). The compact device convinces by a flat jet nozzle with filter as well as an additional adjustable high jet nozzle.
Steel industry
Railroad technology (switch lubrication)
functional spray wand (brass)
360° adjustable pump (brass)
ergonomic shut-off valve
oil resistant and cold flexible hose (120 cm)
high quality stainless steel tank (5 liters) with pressure gauge and safety valve
with carrying strap
Type 3591
Maximum filling quantity: 5.0 l
Total capacity: 9.0 l
Maximum spray pressure: 6 bar
Maximum operating temperature: 50 °C
Empty weight: 4.2 kg
Tank material: stainless steel
Carrying method: sideways carrying
Technical residual volume: 0,03 l
Maximum flow rate: 1.12 l/min
Recoil force: < 5 N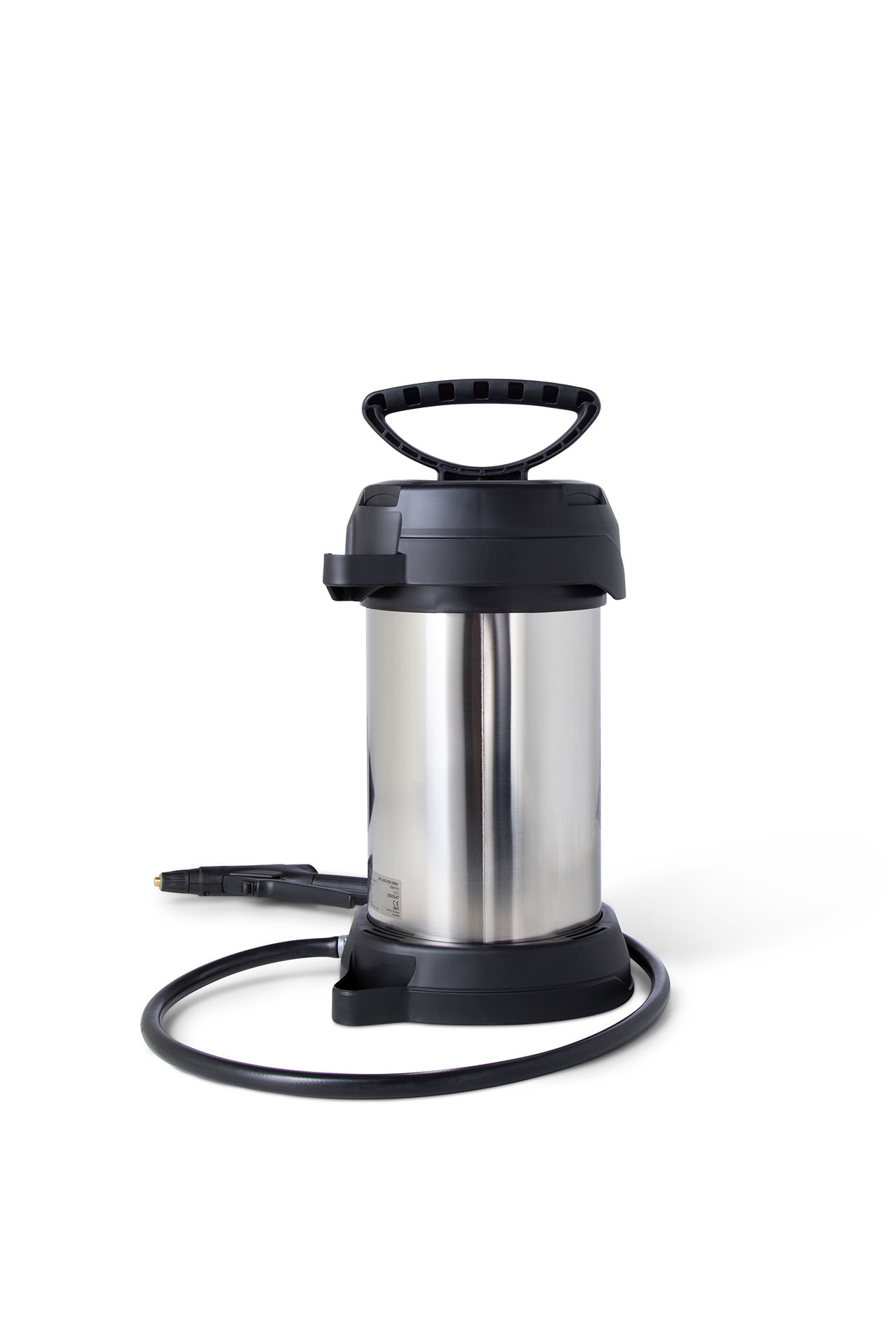 Any questions?
Call us: +49 2331 935-0 We will find the BECHEM solution for your application