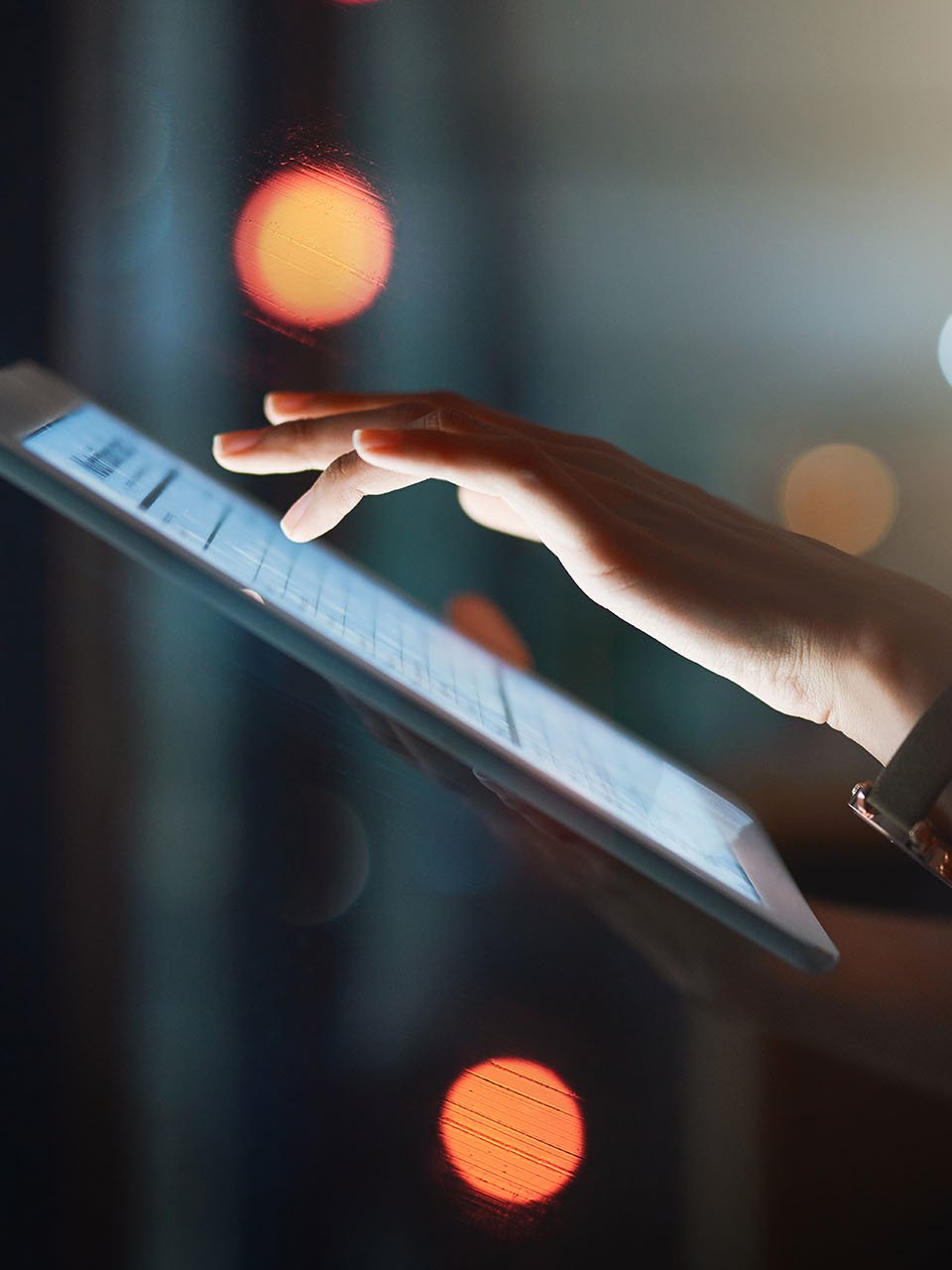 1. General
CARL BECHEM GMBH appreciates your interest in our company. We're serious about protecting your personal data, so we'd like to inform you about which personal data we collect when you visit our websites and our social media page. The following data privacy statement applies to our online presence:
this website
carl.bechem.de
carl.bechem.com
Facebook
Xing
LinkedIn
The use of our website is generally possible without providing personal data. If personal data (such as a name, address, or email address) are collected on our websites, they are always provided voluntarily as much as possible. The data will not be passed on to third parties without your express consent.
All the personal data you provide will be collected, processed and used in accordance with the applicable provisions of the GDPR for protecting personal data.
2. Name and address of the data controller
The data controller in terms of the General Data Protection Regulation, other data protection laws applicable in the Member States of the European Union and other provisions of a data protection nature is CARL BECHEM GMBH. Contact data, etc. can be found in the imprint.
3. Name and address of the data protection officer
The data protection officer of the entity responsible for the processing is:
External:
VIA Consult GmbH & Co. KG
Mr. Guido Solbach
Martinstraße 25
57462 Olpe
+ 49 (2761) 83668 – 0
Each data subject can at any time contact our data protection officer directly with any questions or suggestions regarding data protection.
4. Security
CARL BECHEM GMBH uses technical and organizational security measures to protect the data you provide to CARL BECHEM GMBH from accidental or intentional manipulation, loss, destruction, or access by unauthorized persons.
5. Hosting services through a third-party provider
As part of the processing on our behalf, the company maxcluster GmbH, Technologiepark 8, 33100 Paderborn (info@maxcluster.de) renders the services of hosting and displaying the website for us as a commissioned data processor. This protects our legitimate interests in having our services displayed correctly. All the data that are collected during the use of this website, or via the forms in the online shop intended for that purpose, are processed on servers of that commissioned data processor.
6. Purposes and legal bases for collecting and possibly transmitting the data
Processing operations for which we obtain your consent are legally based on Art. 6(1)(a) GDPR. The processing of personal data to perform a contract (for delivering goods, for example, or performing precontract measures needed for inquiries and other purposes) is legally based on Art. 6(1)(b) GDPR. If our company is subject to a legal obligation which requires the processing of personal data, for example to fulfil tax obligations, the processing is based on Art. 6(1)(c) GDPR. If the processing of personal data is not based on any of the aforementioned legal bases, we process data to safeguard a legitimate interest of our company, Art. 6(1)(f) GDPR.
We will not transmit your personal data to any third party except participating service partners, such as those whom we employ during the performance of the contract. If you contact our trading partners, CARL BECHEM GMBH will no longer be the controller for this data processing.
Data is entered in the areas described below:
6.1. Contact form
The contact form enables interested parties to send enquiries directly to CARL BECHEM GMBH electronically.
If an interested party contacts CARL BECHEM GMBH in this way, the data disclosed in the form (such as a last name, email address, and telephone number) will be stored automatically. The data are stored only for processing purposes or to contact the data subject.
Alternatively, you can contact the company at the email addresses specified on the internet site. All the data disclosed by the person will be stored during that process. In most cases, the e-mails sent are delivered to the general mailboxes of the departments. That storage also serves the aforementioned purposes.
6.2. Portal for sales partners
In order to log in to our portal for sales partners, you need a user name and a password. You can create these when you register on our site. We use the data you provide during registration exclusively to contact you and do not pass it on to third parties outside our group of companies. Your data will be stored until further notice.
6.3. Newsletter
CARL BECHEM GMBH issues a newsletter that provides information about company news and offers on a regular basis.
If you want to receive our newsletter, we need a valid email address. We will check the email address you enter to determine whether you are actually its owner and authorized to receive the newsletter. We'll send you a confirmation email (double opt-in) for that purpose.
You therefore permit us to send the newsletter to give you the latest news from our company.
This website uses Inxmail to send newsletters. The provider is Inxmail GmbH, Wentzingerstr. 17, 79106 Freiburg, Germany. Inxmail is a service used to organize and send newsletters, and for other purposes. The data you disclose to receive the newsletter will be stored on Inxmail servers. If we send you newsletters with Inxmail, we can determine which newsletter articles you opened and which links you clicked. Inxmail also allows us to allocate the newsletter recipients to various categories (a process known as "tagging"). In doing so, we can divide them according to gender or customer relationship (such as customer or potential customer), for example. Such data processing is based on your consent (Art. 6(1)(a) GDPR). You may withdraw that consent at any time. Withdrawing your consent will not affect the lawfulness of any data processing operations that have already occurred. Therefore, if you don't want Inxmail to analyze your data, you'll need to unsubscribe from the newsletter. We include a link for doing so in every newsletter.
We will store the data we have on file so you can receive the newsletter until you unsubscribe from the newsletter, after which they be erased from both our and Inxmail's servers. This does not affect data that we store for other purposes (such as email addresses for the member area). For more information, see Inxmail's data privacy policy under inxmail.de/datenschutz. We have entered into a contract on commissioned data processing with Inxmail in which we obligate Inxmail to protect our newsletter recipients' data and not send those data to third parties.
7. Application
You can submit your application by post or email or via our career portal. If you apply with us, we will process the information you send us during the application procedure (through the application letter, CV, references, or other means of contact). Your contact details and information about your education and training, qualifications, work experience, and abilities are relevant for us. We will evaluate you based only on your suitability for the job in question, so you don't need to send us a photo.
At first, we will process your data only to carry out the application procedure and decide whether to hire you. This processing of your personal data is legally based on § 26(1) of the German Federal Data Protection Act (Bundesdatenschutzgesetz, BDSG). If your application is successful, your personal data will become part of your personnel file. We will keep all applications for up to six months after the selection process is over and then erase them or return them to you in their entirety. If you would like us to keep your application data for longer so we can consider you for positions that become open in the future in case we are interested in your application but cannot currently offer you a job, please give us your express permission to do so. We would then keep your application data until you withdraw that consent.
Your personal data will be collected and processed only by people who are responsible for handling the application.
8. Cookies and server log files
The websites of CARL BECHEM GMBH use cookies. Cookies are text files that are filed and stored on a computer system via an Internet browser.
Through the use of cookies, it is possible for the visited websites and servers to distinguish the individual's browser from other Internet browsers.
Some cookies are essential for operations and the presentation of our internet presence and do not collect any personal information. And others allow us to adapt your site visit to your preferences and user behavior. To give us permission do this, please agree to the use of those optional cookies the first time you visit our website.
The setting of cookies for all websites can be prevented by changing the settings of the respective Internet browser. You can configure your browser settings according to your preferences and accept or reject the acceptance of third party cookies or all cookies, for example. Cookies that have already been saved can be deleted at any time. We would like to point out that, in such case, you may not be able to fully utilize all of the functions of this website.
For technical reasons, so-called server log files are also created. In these files, the hosting provider stores technical data (e.g. browser type and browser version, operating system used, time of request, IP address, etc.) that the browser automatically transmits to the hosting provider. This data is not merged with other data, so that a personal reference is not possible.
9. Google services
Google (Google Inc., 1600 Amphitheatre Parkway, Mountain View, CA 94043, USA. The controller is Google Ireland Limited, Gordon House, 4 Barrow St, Dublin, D04 E5W5, Ireland) offers a variety of services. To that end, Google will collect data through the apps, browsers, and devices that you use to access Google services during individual activities (such as search terms, browser history, and purchasing activities) or location data (such as GPS, IP address, or WLAN access points).
The legal basis for incorporating all Google services and the associated data transfer to Google is your consent (Art. 6(1)(a) GDPR).
However, your IP address will first be shortened by Google within Member States of the European Union or in other states that are contracting parties to the agreement in the European Economic Area. Only in exceptional cases will the full IP address be transferred to a Google server in the USA and truncated there.
You can find Google's privacy policy here: https://policies.google.com/privacy?hl=en and the additional user conditions for Google Maps here: https://www.google.com/intl/en_us/help/terms_maps.html.
Use of Google Analytics
This website uses Google Analytics, a web analytics service provided by Google Inc. Google Analytics uses so-called "cookies", text files that are stored on your computer and that enable an analysis of your use of the website.
You can prevent cookies from being saved by setting your browser software accordingly; however, we would like to point out that, in such case, you may not be able to fully utilize all of the functions of this website. You can also prevent Google from collecting the data generated by the cookie and related to your use of the website (including your IP address) and from processing this data by Google by downloading and installing the browser plugin available under the following link: tools.google.com/dlpage/gaoptout.
Further information can be found at http://tools.google.com/dlpage/gaoptout?hl=en or at http://www.google.com/intl/en/analytics/privacyoverview.html (general information on Google Analytics and data protection). We would like to point out that on this website Google Analytics has been enhanced by the code "gat._anonymizeIp();" in order to guarantee anonymous recording of IP addresses (so-called IP masking).
10. Social media
We create online presences within social networks to communicate with users and prospective users who are active there and give them information about us.
As part of that process, users' data can be processed by the service provider outside the territory of the European Union. This can incur risks for the users (for example, it might be harder for them to assert their rights).
The social media page you visit gives you the opportunity to respond to our posts, comment on them, create your own user post and send us private messages with personal requests. The data provided by you in this context and which may be accessible to us (such as user name, images, interests, contact details) will be used by us only to communicate with customers and prospective customers. Our interest lies in offering you a platform on which we can provide you with up-to-date information and with the help of which you can address your request to us and we can respond to your request as quickly as possible.
We also place social plugins on our websites to connect them to the social networks we use. You can recognize the plugins of the respective providers by their logo. If you visit a page with such a plugin, the operator of the service will be informed which pages you visit. Pseudonymous usage profiles of users may be created from the processed data in this respect. We therefore have no influence on the extent of the data collected by an activated plugin and how it is used by the provider.
We do not perform any data processing operations besides the basic functions using the page. Please note that the service provider may use tracking tools and cookies regardless of how we use the page.
What follows will inform you about our processing of your personal data within the framework of the online presence we provide. In its ruling of June 5, 2018, the ECJ confirmed the joint responsibility of the service provider and the site operator.
For a detailed explanation of the various processing operations and options for objecting (opt-out), please see the information from the provider we use. We must also point out that if you want to request information or assert user rights, this can be done most effectively by contacting the provider directly. Only the providers have access to the users' data and can take appropriate measures and provide information directly. But if you still need help, feel free to contact us.
We operate the following presences and use the following plugins on our website:
YouTube
On our website we use components (videos) from YouTube, LLC 901 Cherry Ave, 94066 San Bruno, CA, USA, a company of Google Inc, Amphitheatre Parkway, Mountain View, CA 94043, USA. The controller is Google Ireland Limited, Gordon House, 4 Barrow St, Dublin, D04 E5W5, Ireland.
Here we use the "privacy enhanced mode" option provided by YouTube.
When you access a page that has an embedded video, it connects to the YouTube servers and displays the content on the website by notifying your browser.
According to YouTube, in "advanced privacy mode" only data is transmitted to the YouTube server when you watch the video. If you are logged in to YouTube at the same time, this information will be associated with your YouTube account. You can prevent this by logging out of your member account before visiting our website.
Additional information on data protection by YouTube is provided by Google under the following link: https://policies.google.com/privacy?hl=en&gl=en.
11. Period of time for which the personal data is stored
The criterion for the duration of the storage of personal data is the respective statutory retention period. After the expiry of this period, the corresponding data will be routinely deleted, provided that it is no longer necessary for contract fulfilment or initiation.
If you send us an e-mail using the contact form, your e-mails are received in the respective mailboxes and archived there for an unlimited period.
We will use your data for the newsletter until you withdraw your consent, so we can keep you up to date on what's new.
Your data that are stored during use of our online presence will be erased when the site operation is discontinued (to the extent possible for us).
12. Rights of the data subject
You have the right to receive information about your data stored by us and the purpose of the storage at any time (Art. 15 GDPR). You may revoke your consent to the storage or use of your personal data at any time in writing. You may also object to a particular processing based on legitimate interests (Art. 21 GDPR). Besides withdrawal of consent, you have a right to demand that your data be rectified (Art. 16 GDPR), blocked or erased (Art. 17 GDPR), or that its processing be restricted (Art 18 GDPR).
Under Art. 77 GDPR, you have the right to lodge a complaint with the relevant supervisory authority (for NRW: the North Rhine-Westphalia State Commissioner for Data Protection and Freedom of Information in Düsseldorf). In addition, you have the right to receive the data transmitted by you in a machine-readable format for transmission.
If you have any questions regarding the processing of your personal data, you can also contact us directly (responsible body: see imprint). If you have any questions, requests for information, proposals or complaints, you can also contact our external data protection officer directly.