Start up.
1834.
Moments in BECHEM history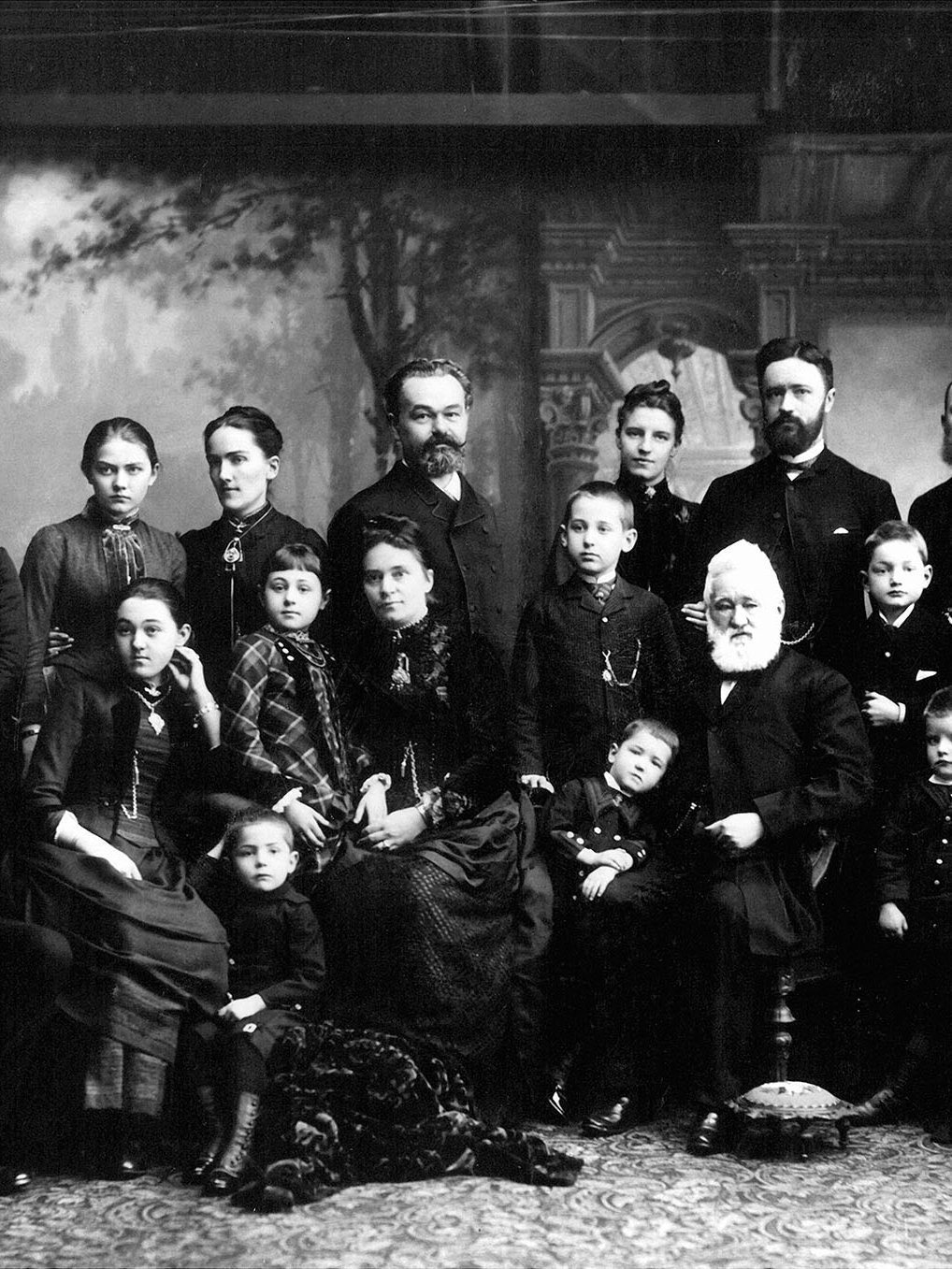 1834 – 1859
The first German oil factory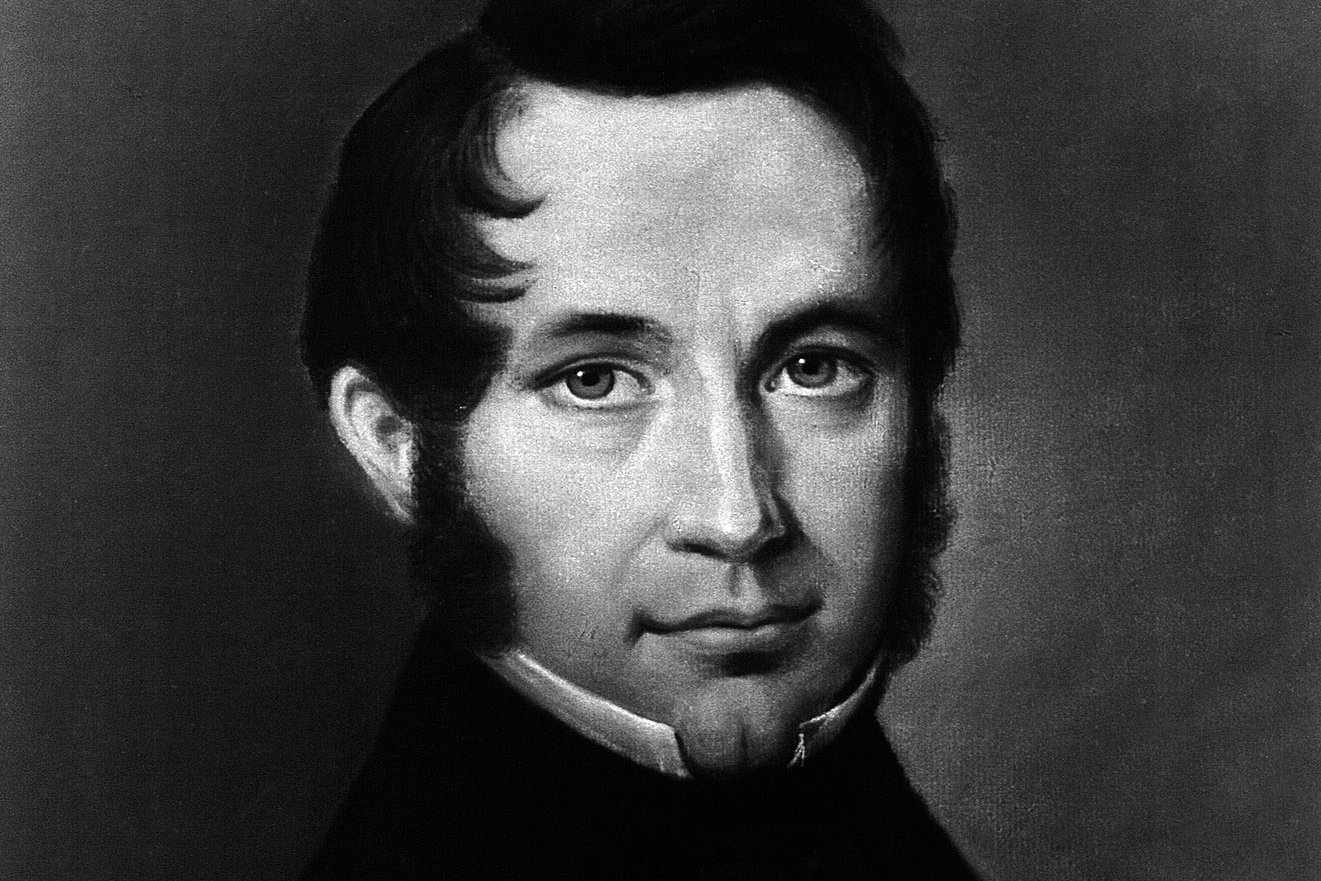 Carl Bechem was born on December 24, 1806 in Elberfeld (subdivision of the city of Wuppertal). After finishing his schooling, he completed a commercial apprenticeship in a Elberfeld textile company. In 1828, Carl Bechem moved to Hagen. In 1834, he founded the first German oil factory, Bechem & Middelmann, laying the foundation for the company we know today.
The focus was initially on plant-based and animal-based oils as well as greases. Just a brief time later, the company was operating exclusively under the founder's name Carl Bechem.
At the end of the 1820s, the booming industry around Hagen developed into a major consumer of lubricants. Carl Bechem naturally also benefitted from this rapid growth. With its high demand for lubricants, the railroad sector became first major customer. Other important customers included the wire drawing mills in nearby Altena.
In the mid-19th century, Carl Bechem supplied an ever-increasing customer base. The textile industry, mining, the developing mechanical engineering sector, and the iron and steel industry all relied on large quantities of lubricant.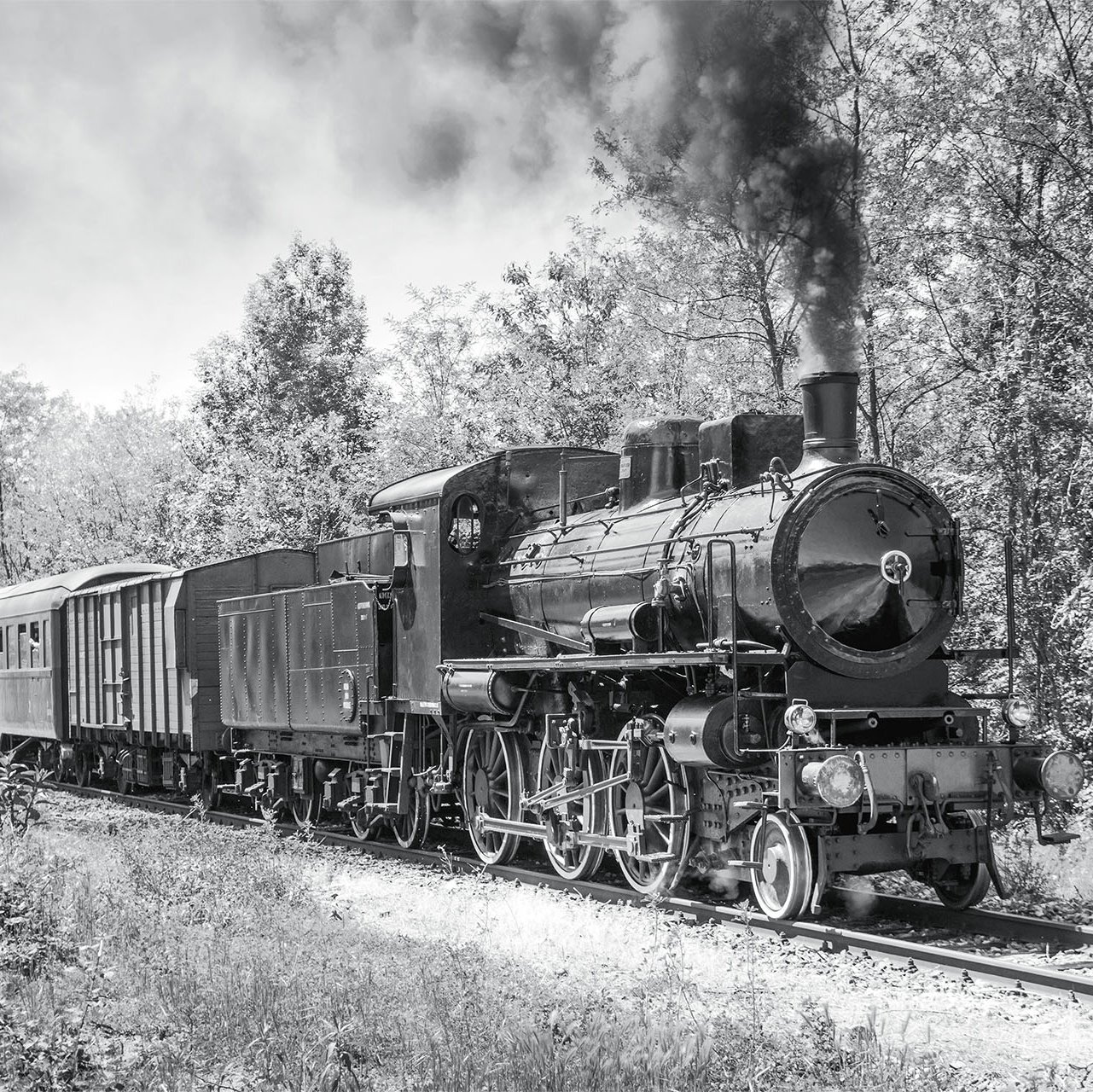 1860 – 1890
Technical advancement
From 1861, mineral oil was transported to Europe in barrels. Carl Bechem started to experiment, mixing the existing and new raw materials and improving them. Years of experience with plant-based lubricants enabled Bechem to quickly achieve success with new mineral oil-based products.
A lack of space and a fire in Hagen at the end of the 1860s that also engulfed the company buildings made it necessary to relocate. The new site was Elberfelder Straße.
Friedrich Fischer built the first ball grinding mill in Schweinfurt in 1883. This invention laid the foundation for the production of modern ball bearings and had a major influence on lubricant production. Bechem was one of the first German companies to produce not only carriage and axle greases, but also lubricating greases in Stauffer style for slow-running machine parts.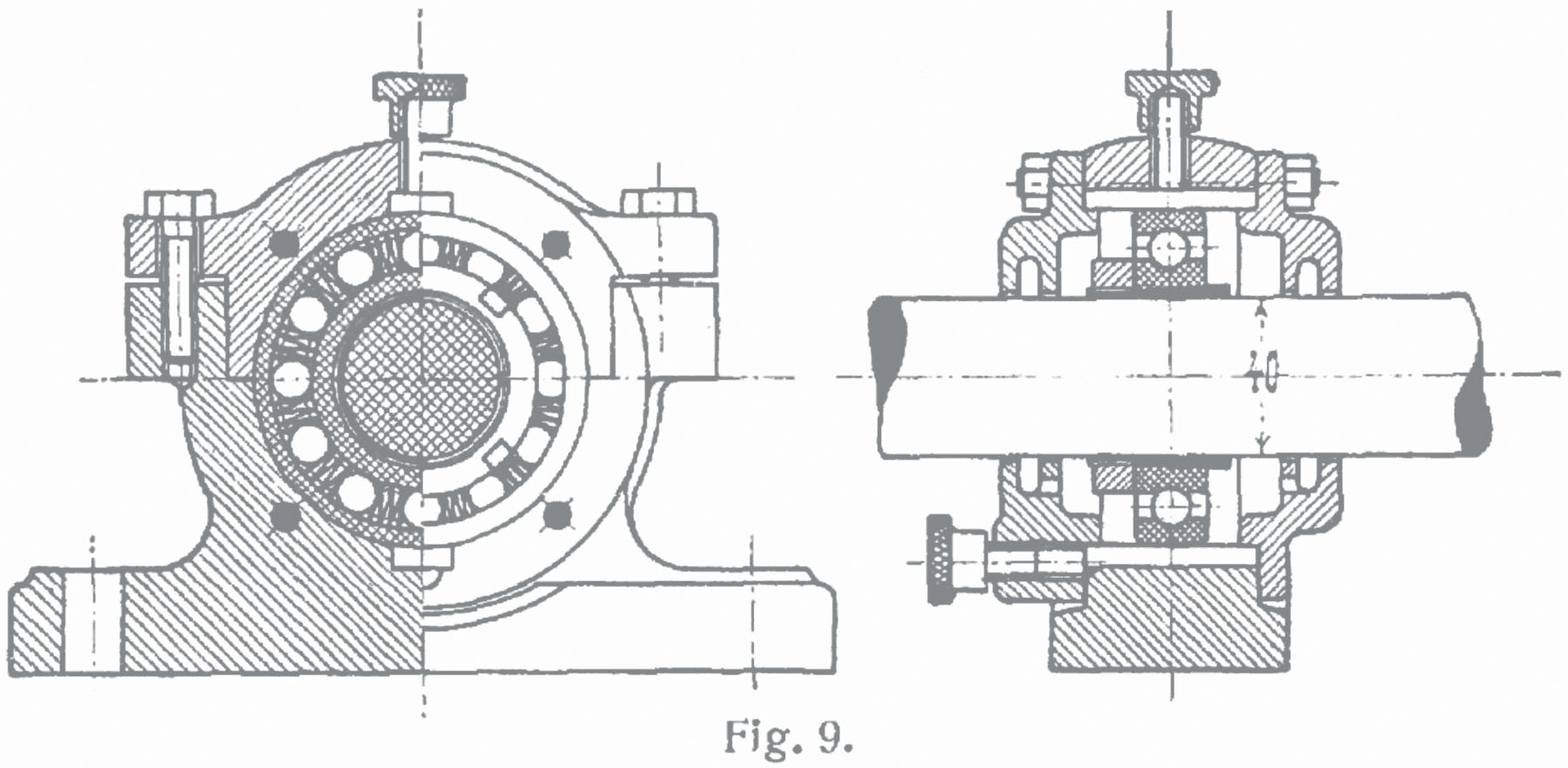 1891 – 1917
The new era of motorization required lubricants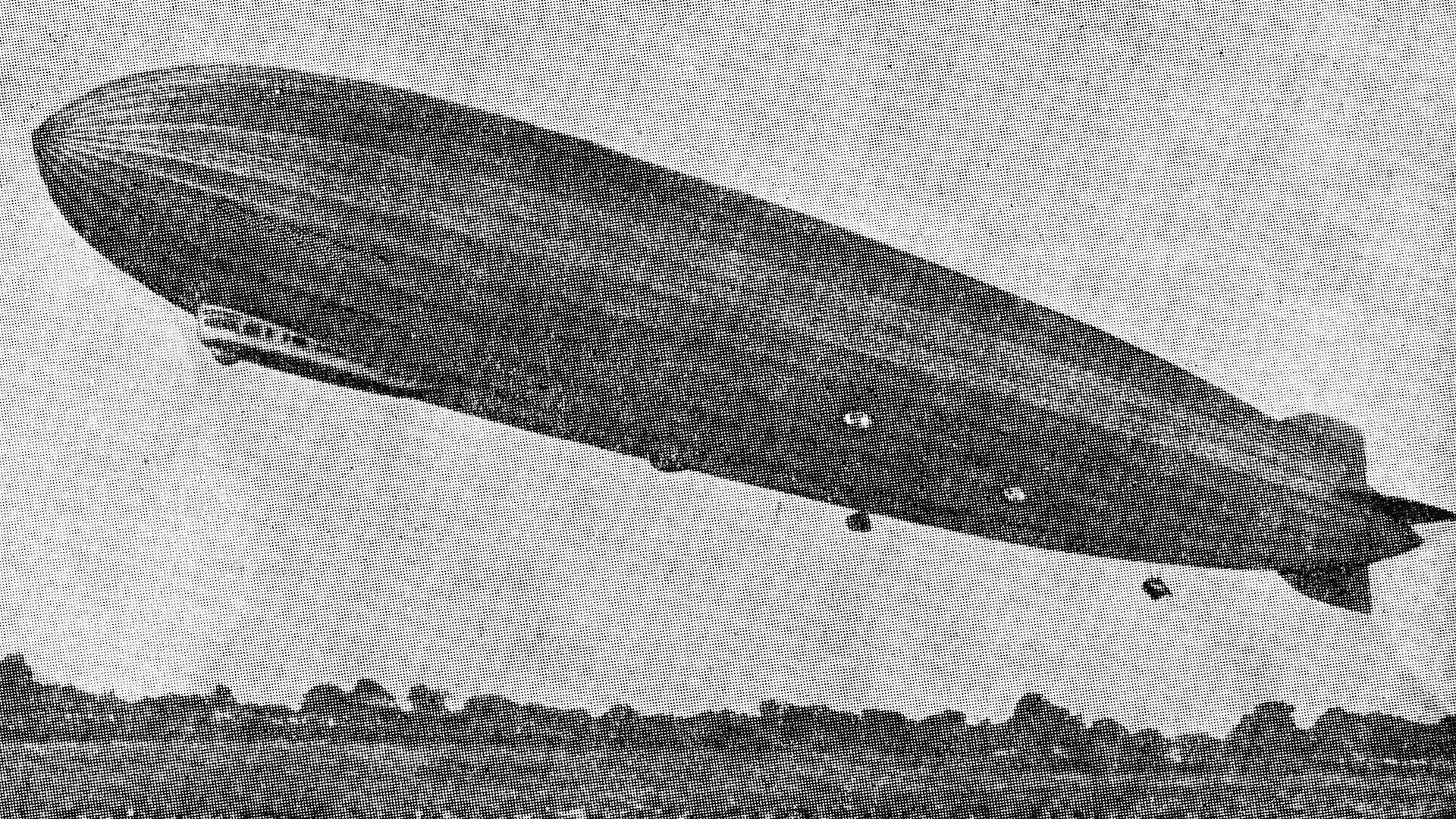 Customer reference from Luftschiffbau Zeppelin GmbH: "We are pleased to be able to confirm that we were satisfied in every respect with the oil supplied to us for journeys with Z II ... as well as for our journeys with Z III...."
Carl Bechem passed away on January 9, 1891 in Hagen at the age of 84.
Oelfabrik und Raffinerie Carl Bechem GmbH was founded in 1905. The shareholders were Ernst Bechem senior (son of Carl Bechem), Ernst Bechem junior, and Rudolf Bechem.
As modern roller bearings established themselves on the market, lubricants became an important component in many technical applications, as well as an integral design component in mechanical engineering. The advancing motorization of transport and the dynamic development of technology led to new lubricant applications that BECHEM was able to expertly service: in locomotive and carriage construction, in the automobile, as well as in the incipient aviation industry.
In 1908/09, the company acquired the oil factories of Ernst Schmidt AG, Düsseldorf, and the well-known "Staroil" brand.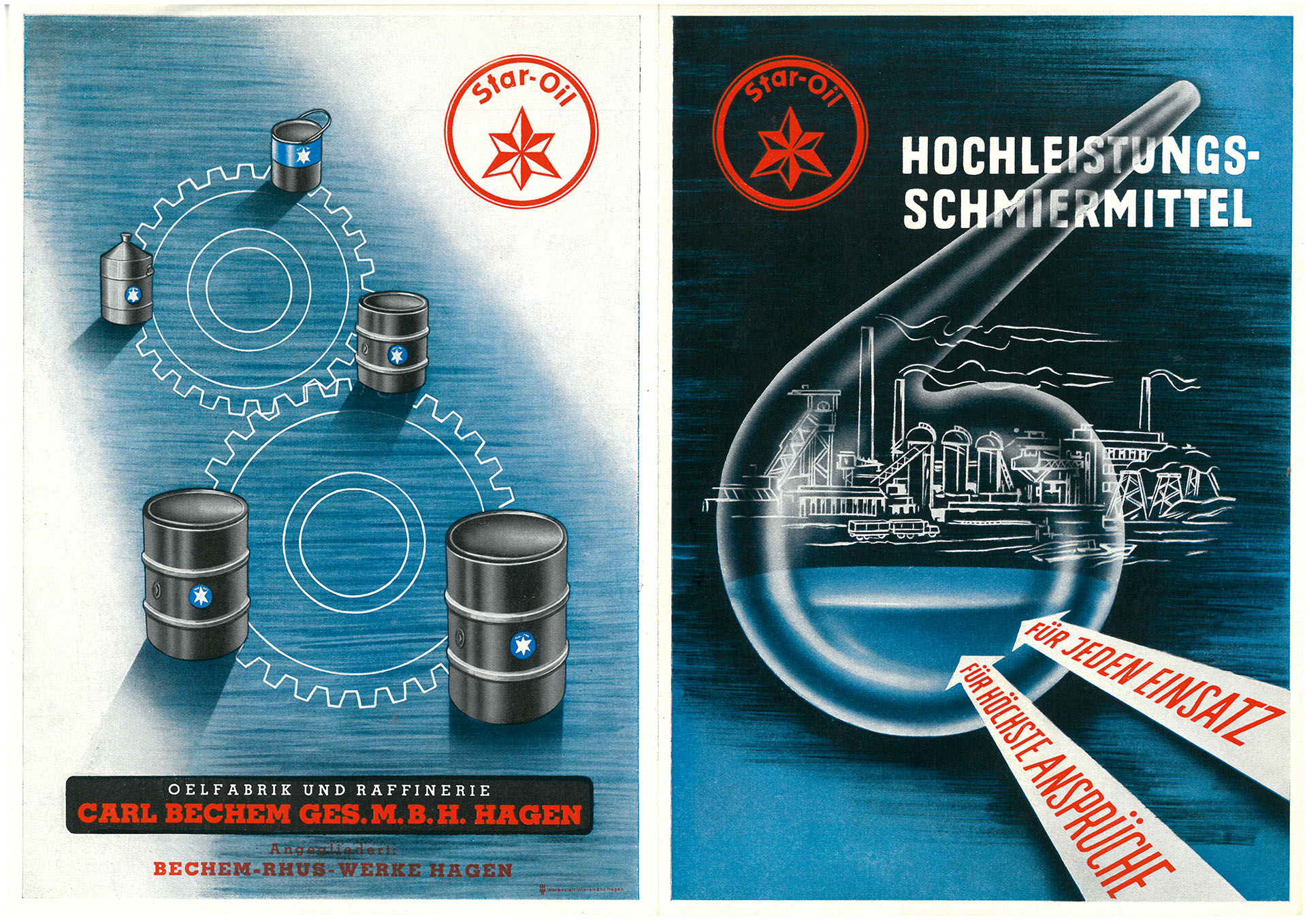 1918 – 1945
The good years and the bad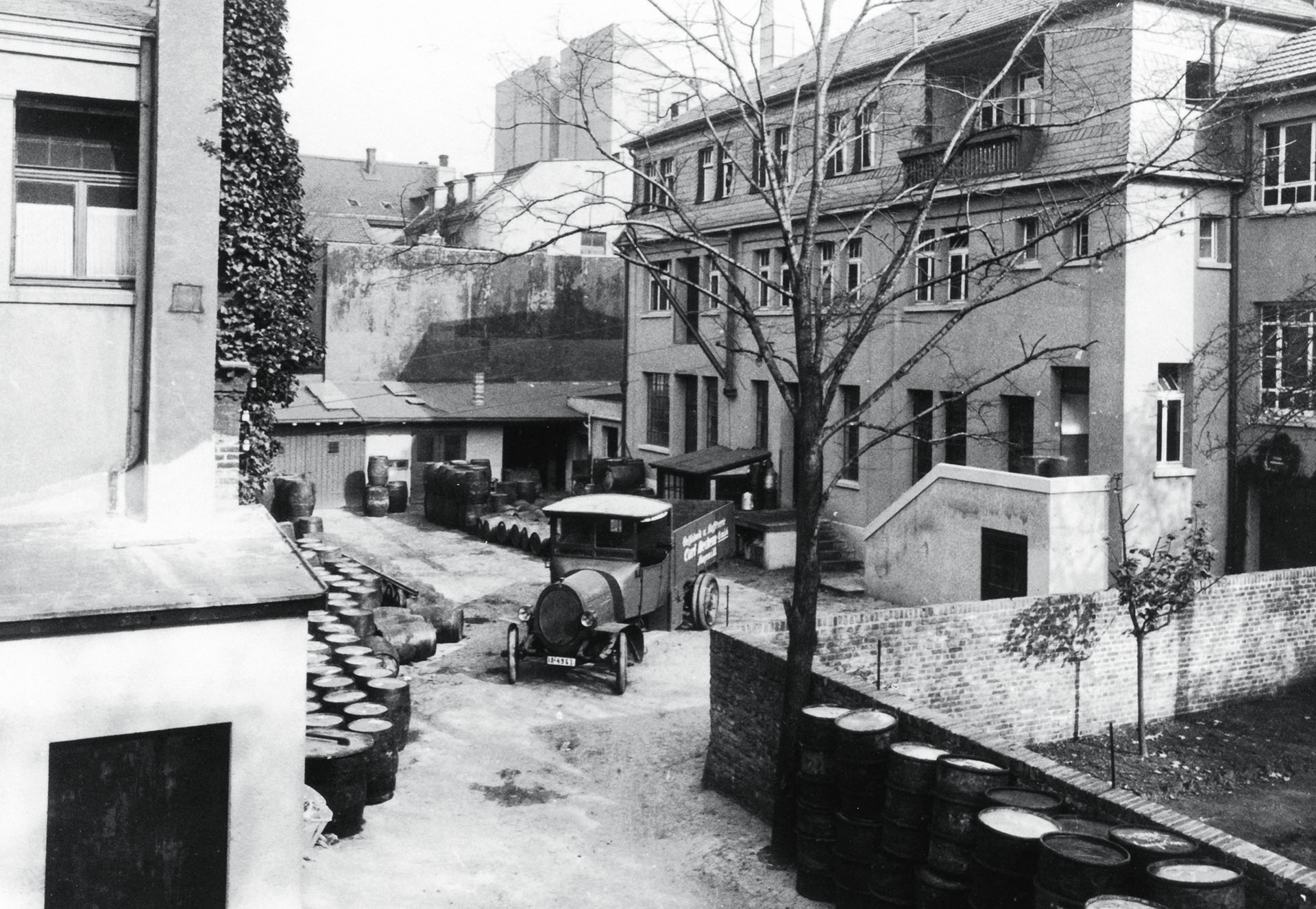 In the mid-1920s, the company was able to count numerous machinery factories, companies in the textile and paper industry, as well as the iron and steel industry amongst its customers. Demand from automobile manufacturers and suppliers grew significantly. More and more products were developed for cars. Drilling and machine oils, as well as greases for pin lubrication in cold and hot rolling mills were in high demand for the production of engines and components, as well as machining processes. In collaboration with the ball bearing factories in Schweinfurt, 1930 marked the release of the respected ball bearing and roller bearing greases W 16, KS-28, and SN-28.
As early as the 1930s, BECHEM already had international offices in Sweden, France, Italy, Romania, Spain, Switzerland, Turkey, and later even in the Benelux region.
In the Second World War, on October 1, 1943, Hagen was hit by its first major airstrike. The factory on Elberfelder Straße managed to survive with minor damage. The BECHEM Rhus factory was burnt to the ground. The last and heaviest attack on March 15, 1945 destroyed the rest of the BECHEM buildings.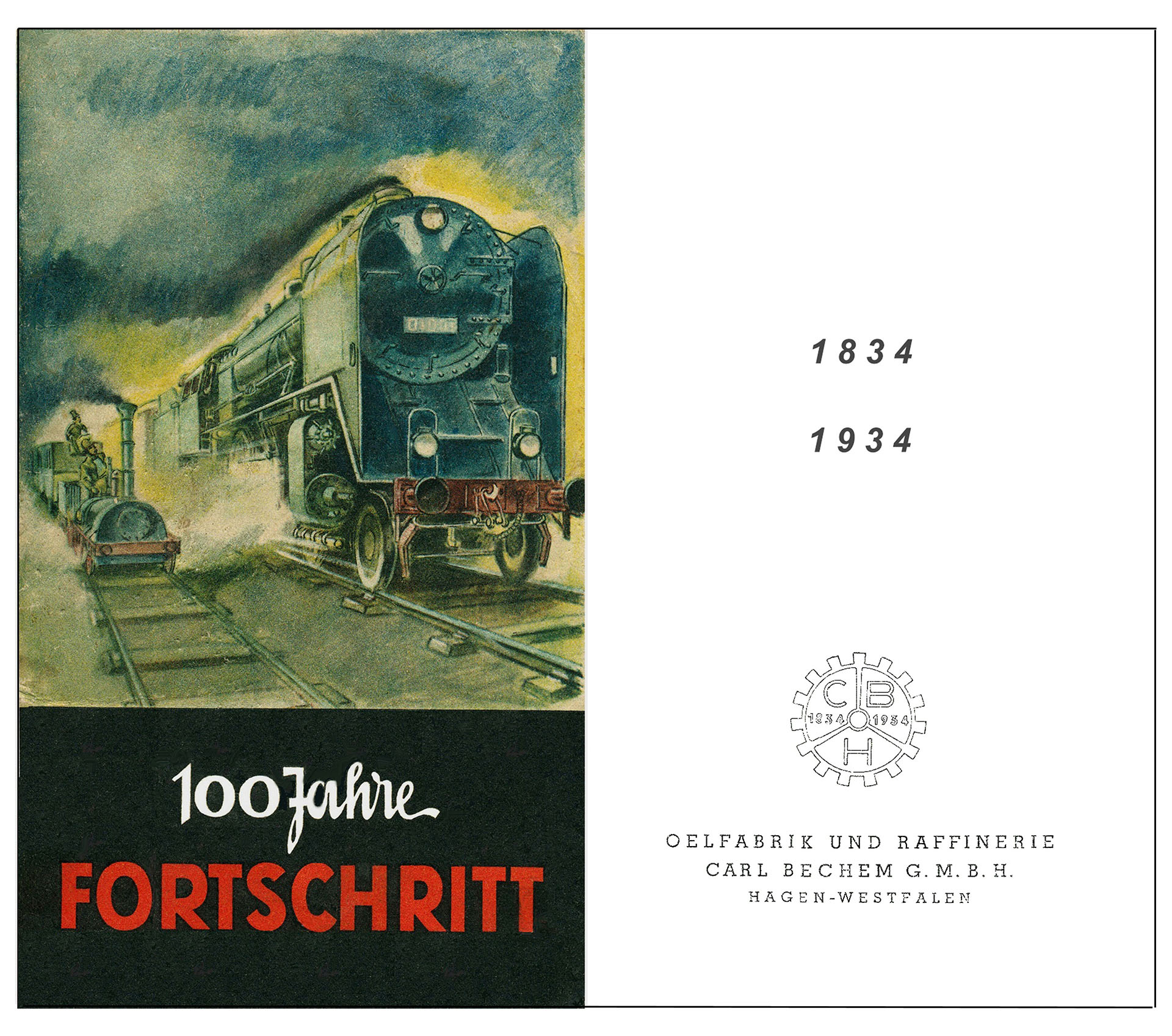 1946 – 1975
The economic miracle - also experienced by BECHEM
After the difficult post-war years, the currency reform were followed by an economic upswing. Space became tight in the temporary plant set up on Elberfelder Straße. 1951 marked the start of the move to Hagen-Vorhalle, where the headquarters are located today.
The steel industry was the driving force behind the further development of the company. The first hot strip mill in August Thyssen-Hütte commissioned in 1955 was supplied with BECHEM lubricating grease.
At the end of the 1950s, BECHEM presented an overview of its product range in its very first color catalog.
In the 1960s, the range was focused on products for the construction sector, such as formwork release agents and process additives.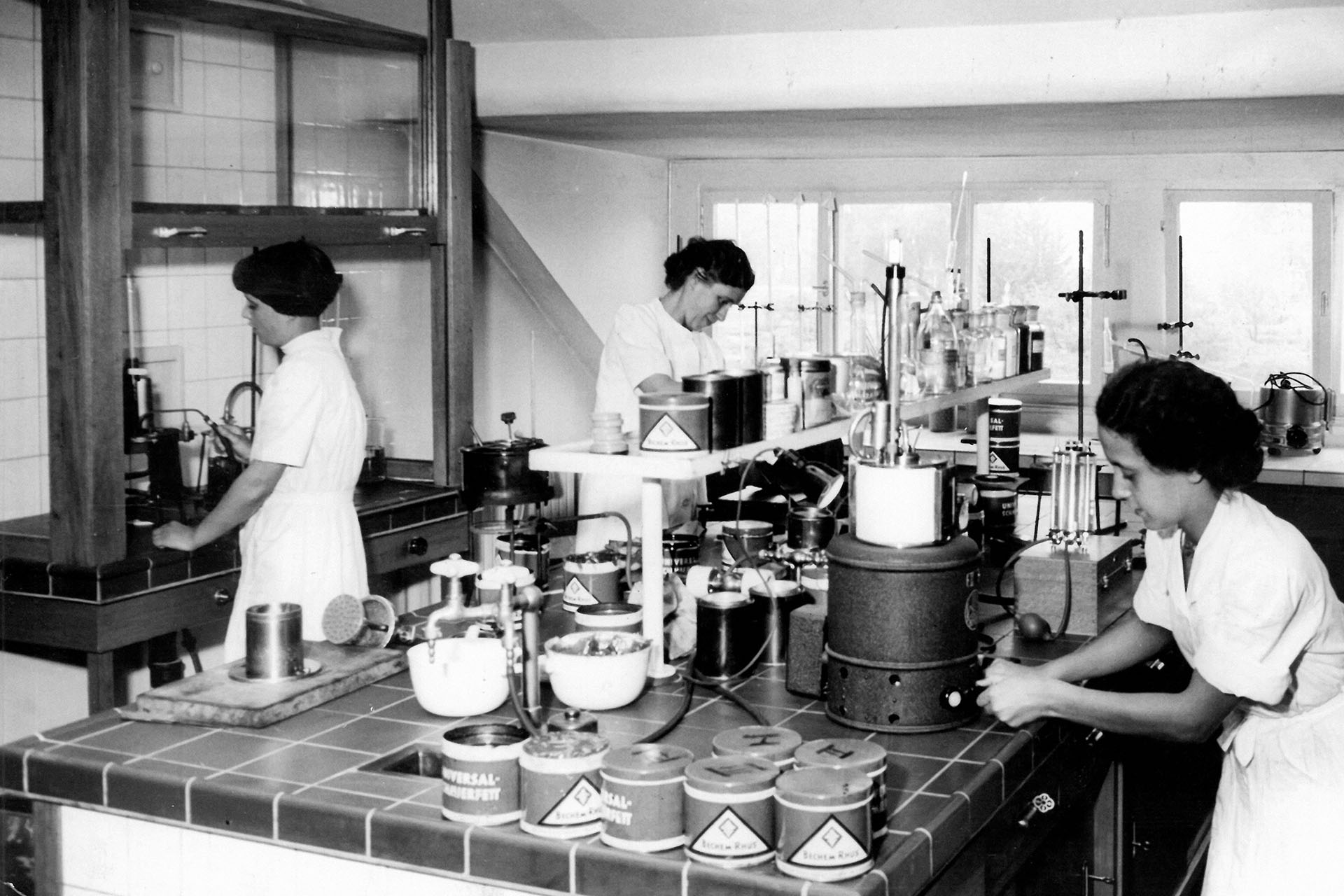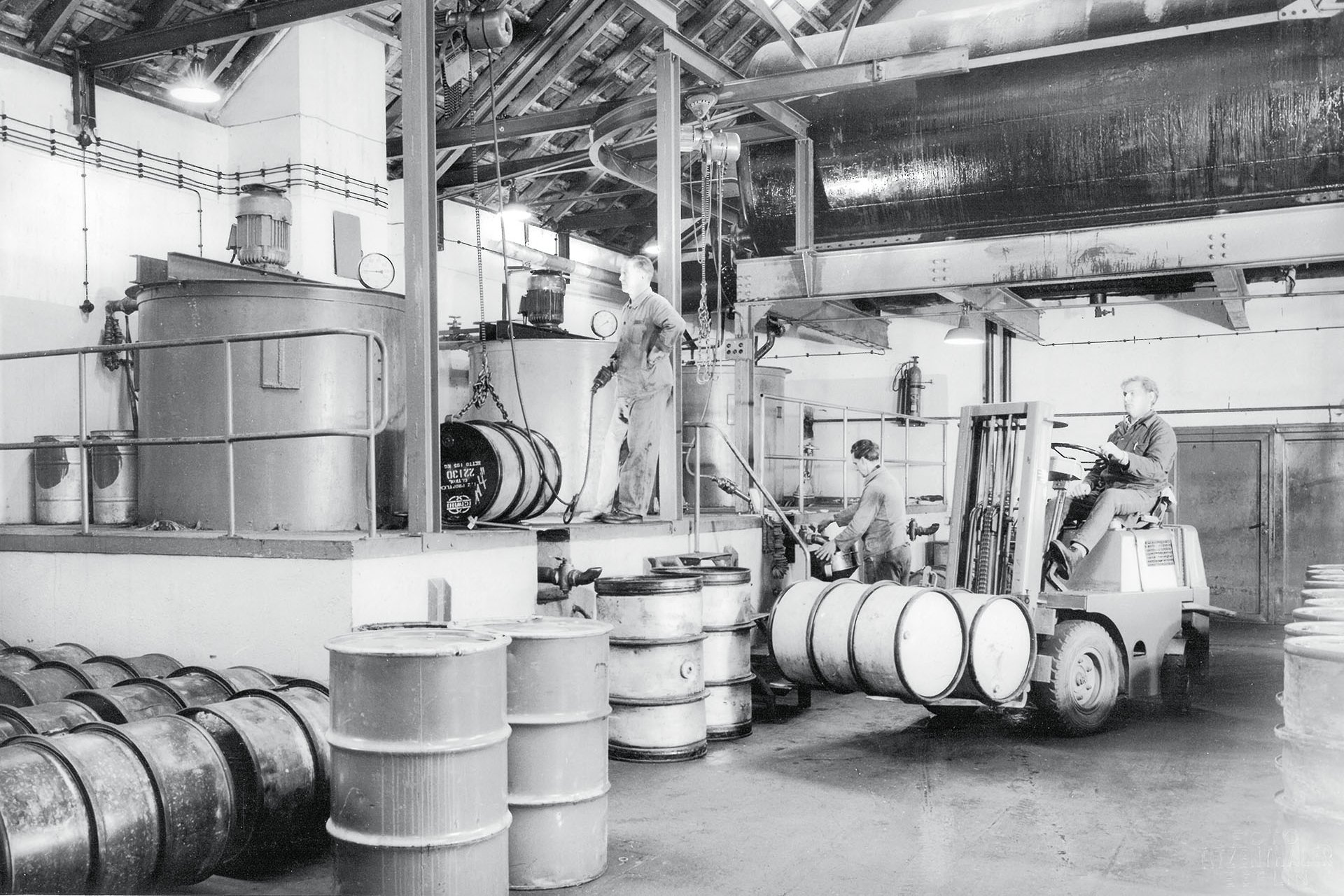 A new grease factory commenced operations in 1972. The focus of the product range switched to lubricating grease products for the heavy-duty and construction industry as well as to industrial oils.
1976 – 1989
BECHEM - renowned brand in countless industries
In the entire steel industry, BECHEM lubricating greases were being used on a large scale. Customers such as Hoesch, Klöckner, Thyssen, and Krupp regularly purchased considerable amounts of lubricating grease. In 1974, BECHEM produced the first urea lubricating greases for high-temperature applications in the steel industry – a milestone in lubricant engineering.
In 1976, the special lubricant department was established for highly-specialized industrial applications. Besides lubricants for the heavy industry and metalworking, the range also included products for the food industry and for new applications, such as electrical contacts, fittings, and plastic lubrication.
In 1986, the portfolio was expanded with newly developed biostable metalworking media, the Fimitol and Avantin product series (later changed to BECHEM Avantin) and deep drawing media for sheet metal forming in the automotive industry.
The copper and non-ferrous metal wire drawing division was established and new water-miscible products were developed. The industrial lubricants division launched its GA product series for open gear boxes.
The first BECHEM joint venture was established in South Africa.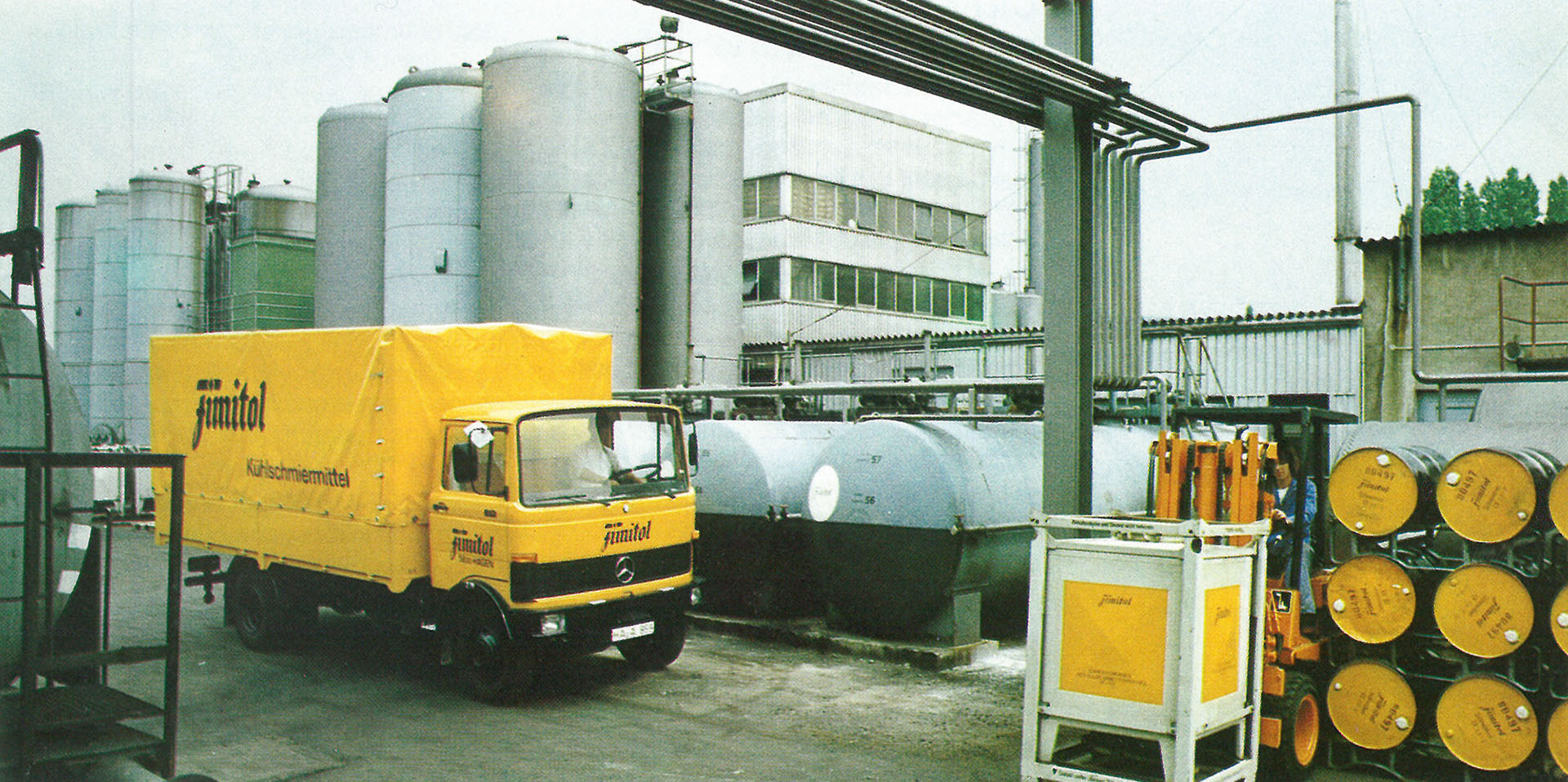 Water-miscible and immiscible metalworking fluids helped open up new applications and markets. In the 1970s this was followed by the acquisition of Fimitol Schmierungstechnik Julius Fischer GmbH & Co. KG.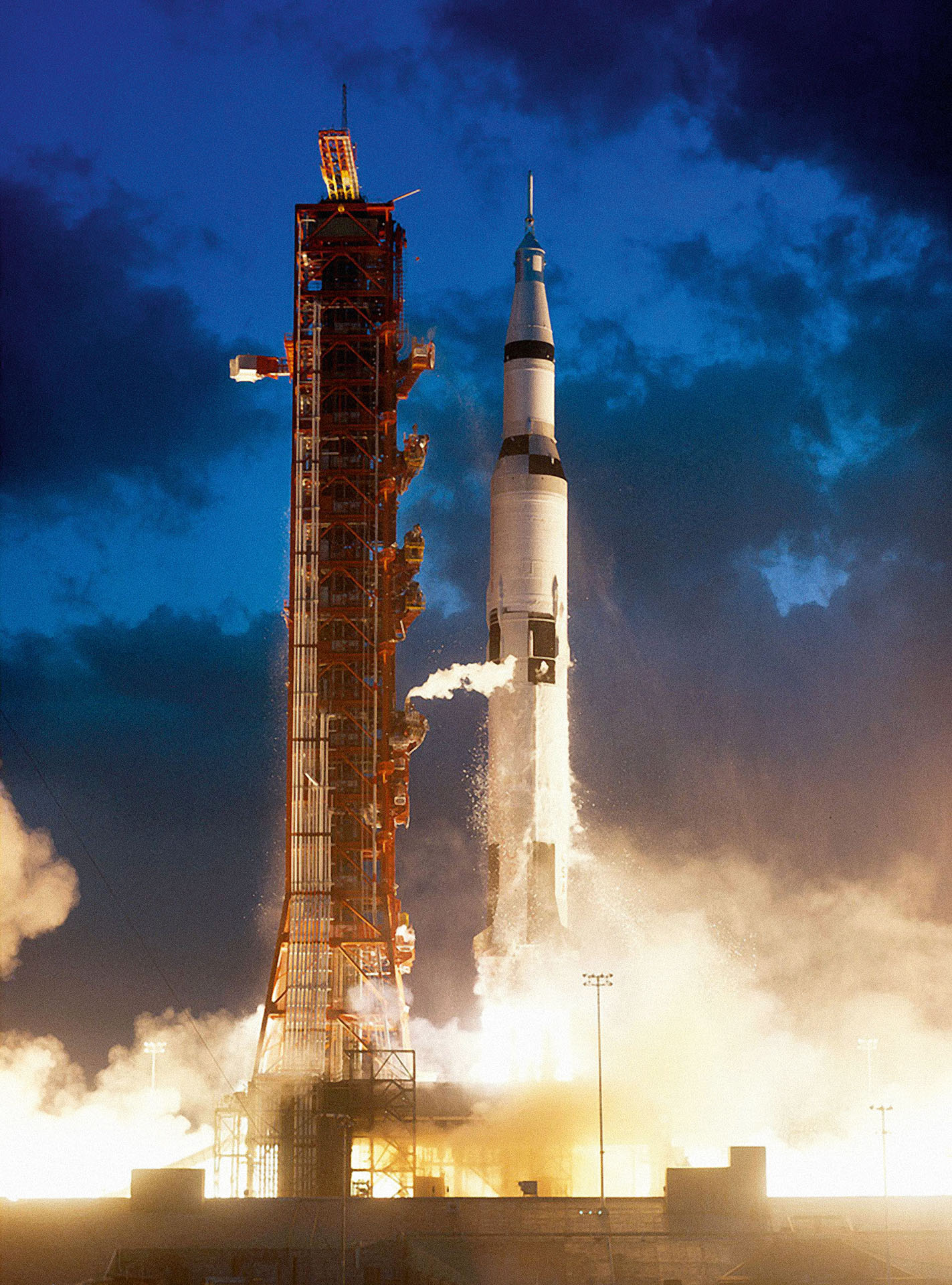 BECHEM supplied Fimitol broaching oils for the manufacture of the transport facility used to launch the Saturn V rocket for the Apollo moon program. Later, BECHEM produced lubricants for the control nozzles of Ariane rockets and the wire drawing media for producing the first Mars rover.
In 1981, this was followed by the market launch of the seawater-resistant high-performance BECHEM High-Lub SW 2 grease for open friction points in a wide range of marine applications, including for the German Army.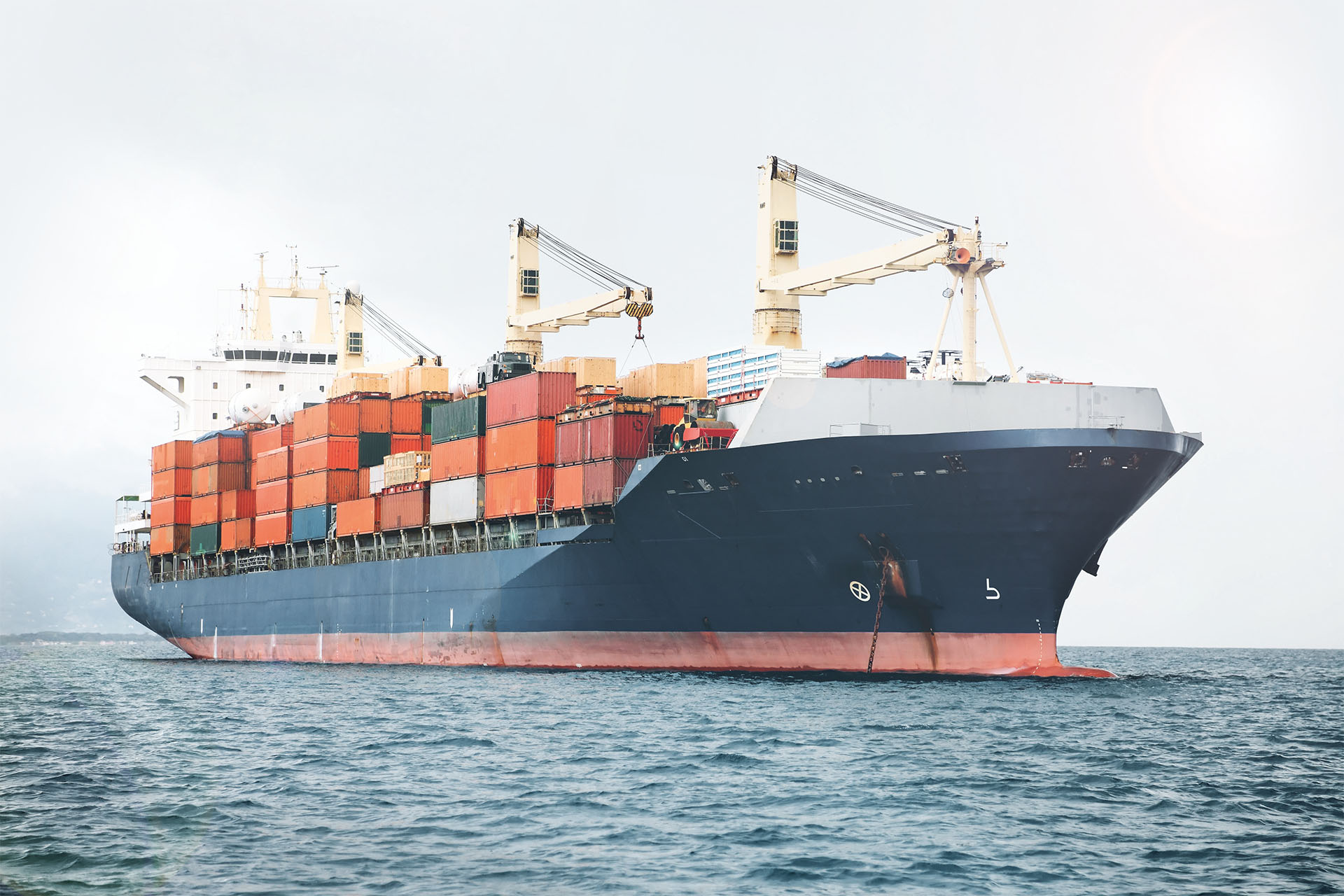 In the 1970s, the use of Berulit S wasn't just limited to the ignition switch of the VW beetle. In the automotive industry, BECHEM began obtaining manufacturer authorizations for "invisible" lubricants that increase the functional reliability of components and accessories starting in the 1980s.
1990 – 2001
The new BECHEM family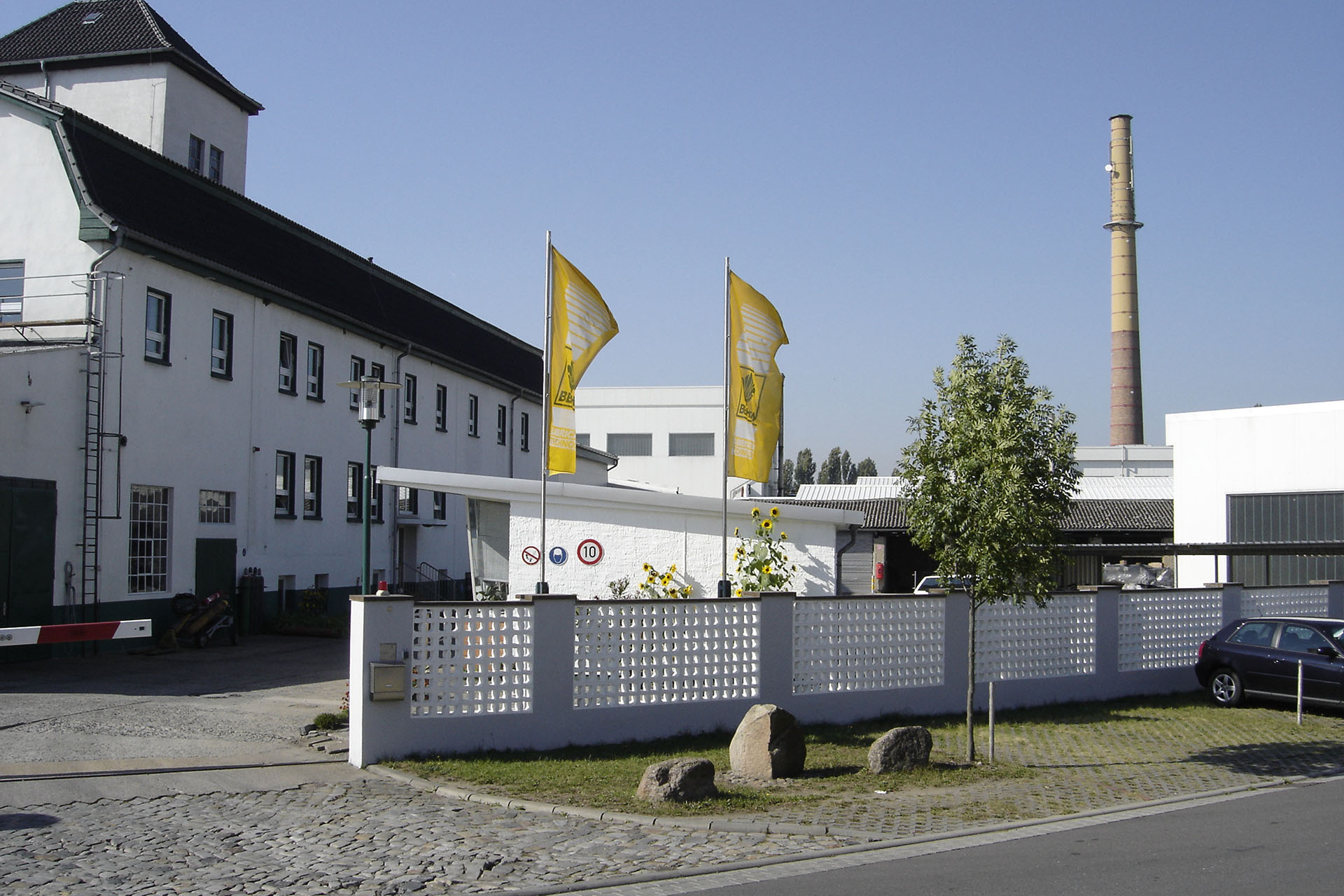 The fall of the Berlin Wall opened up markets that had been closed for decades. BECHEM used the opportunity to acquire Ceritolwerk in Gardelegen-Mieste and establish a base in the former GDR to service the Eastern European states, secure production, and expand capacity.
Ceritolwerk Mieste has its roots in Olea Mineralölwerke AG founded in Frankfurt/Main in 1920. In 1957, Ernst Boeck developed a lubricating grease based on local raw materials under the brand name Ceritol. This received 30 patent specifications at both a domestic and international level. The grease, which was a world first at the time, combined the properties of 20 grease types. The formulation was based on complex compounds between soaps and metal hydroxides. In 1963, the grease was awarded a gold medal at the Leipzig Fair and Ernst Boeck was received the title of "Honored Inventor" of the GDR.
BECHEM also supplied cooling lubricants to the European automotive industry. In the 1990s, the Fimitol Avantin range established itself on the market in numerous machining applications.
A new field of application is the elimination of noise in the vehicle interior. BECHEM offered different car makers Noise Damping Service Kits, handy service cases equipped with various noise-damping media.
In 1998 a new technical center with a number of new test benches was built, including a cardan shaft test bench for test programs specifically for automobiles. BECHEM became a development partner of the automotive industry and BECHEM products were present in an increasing number of components.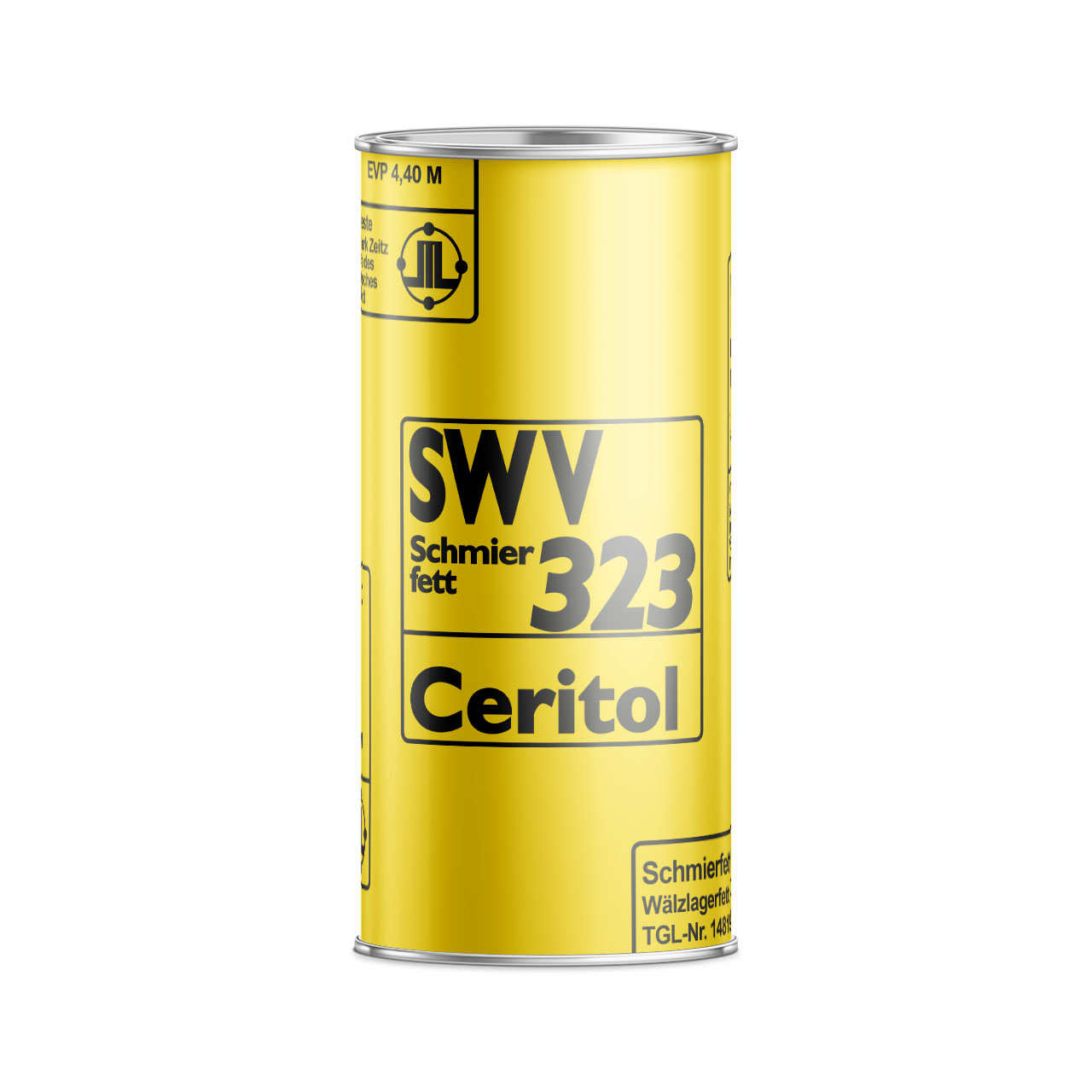 In 2000, BECHEM took over Kuhbier Chemie GmbH & Co., Kierspe. As part of the acquisition, BECHEM expanded its range to include corrosion protection and cleaning products, forming oils, KFP oils (cold forming oils), punching and cutting oils, hardening oils and technical soaps.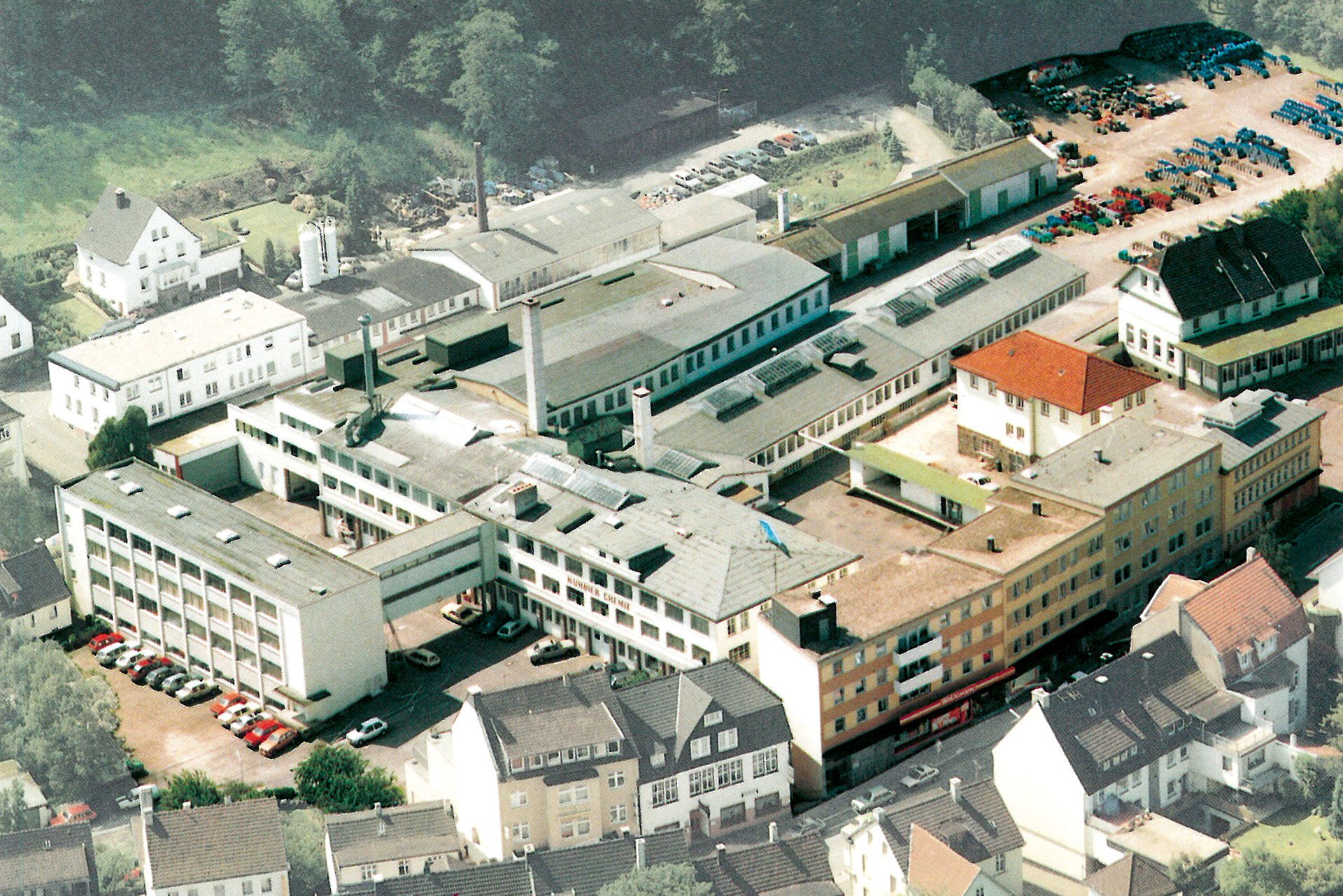 2002 – 2012
BECHEM on a growth trajectory
The 2000s was a period of international growth and countless product innovations. To continue meeting the increasing requirements and quality standards in the automotive industry, BECHEM was certified to automotive standard ISO/TS 16949.
In 2005, the anti-friction coating business unit was established. The advantages over standard lubrication solutions include their touch-dry application and the ability to develop tailored overall systems for customers. These were first used in the automotive industry. Today, this technology has helped to make BECHEM a supplier and development partner in the production of premium engine pistons.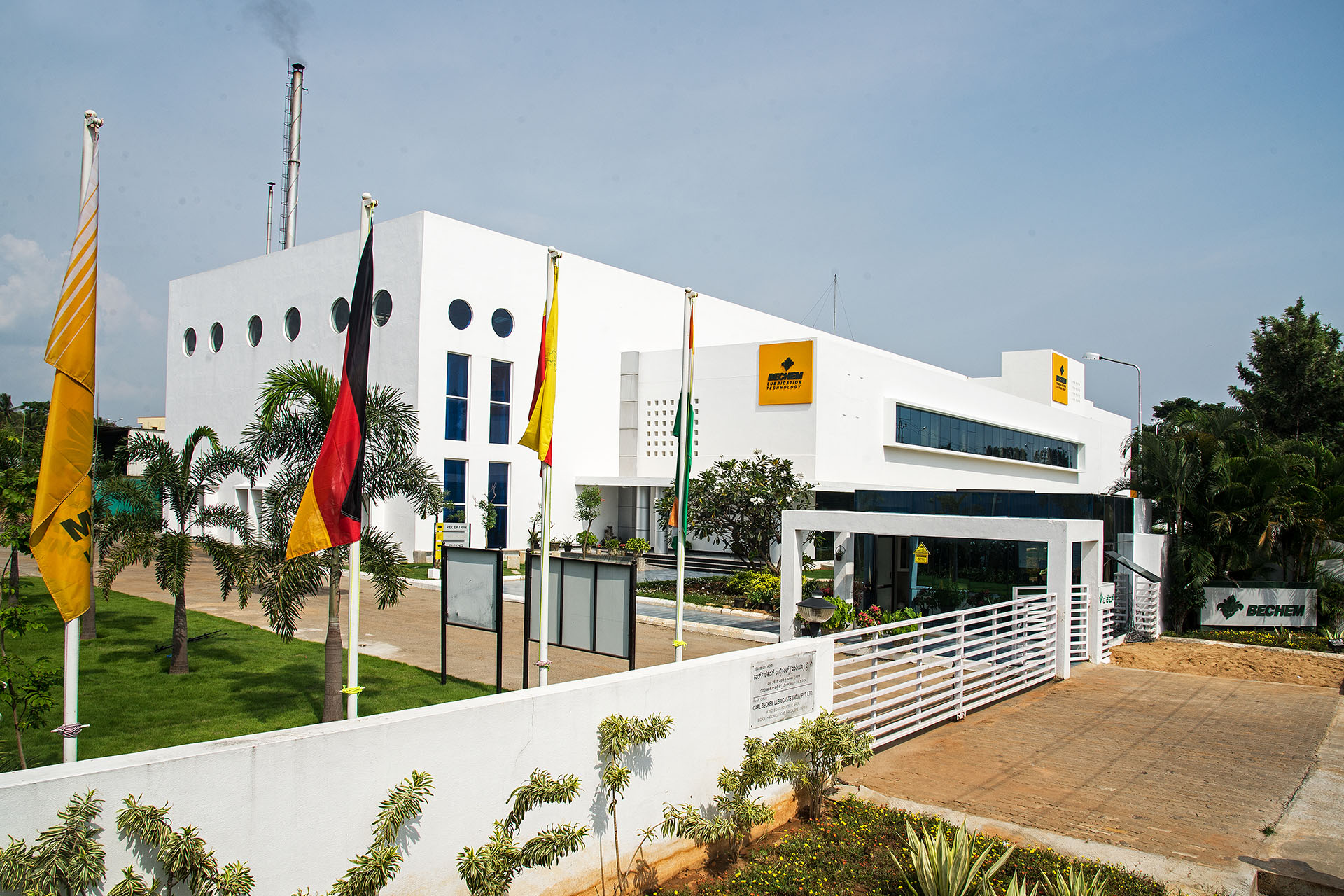 The company's international presence increased substantially in the 2000s. In 2003, subsidiaries were founded in France and Switzerland, followed by a new business in India in 2004, and a joint venture in Sweden in 2005.
A Chinese joint venture in Benxi, in the Liaoning province, was established in the same year. Just one year later, BECHEM produced its first lubricating greases using new production plants in China.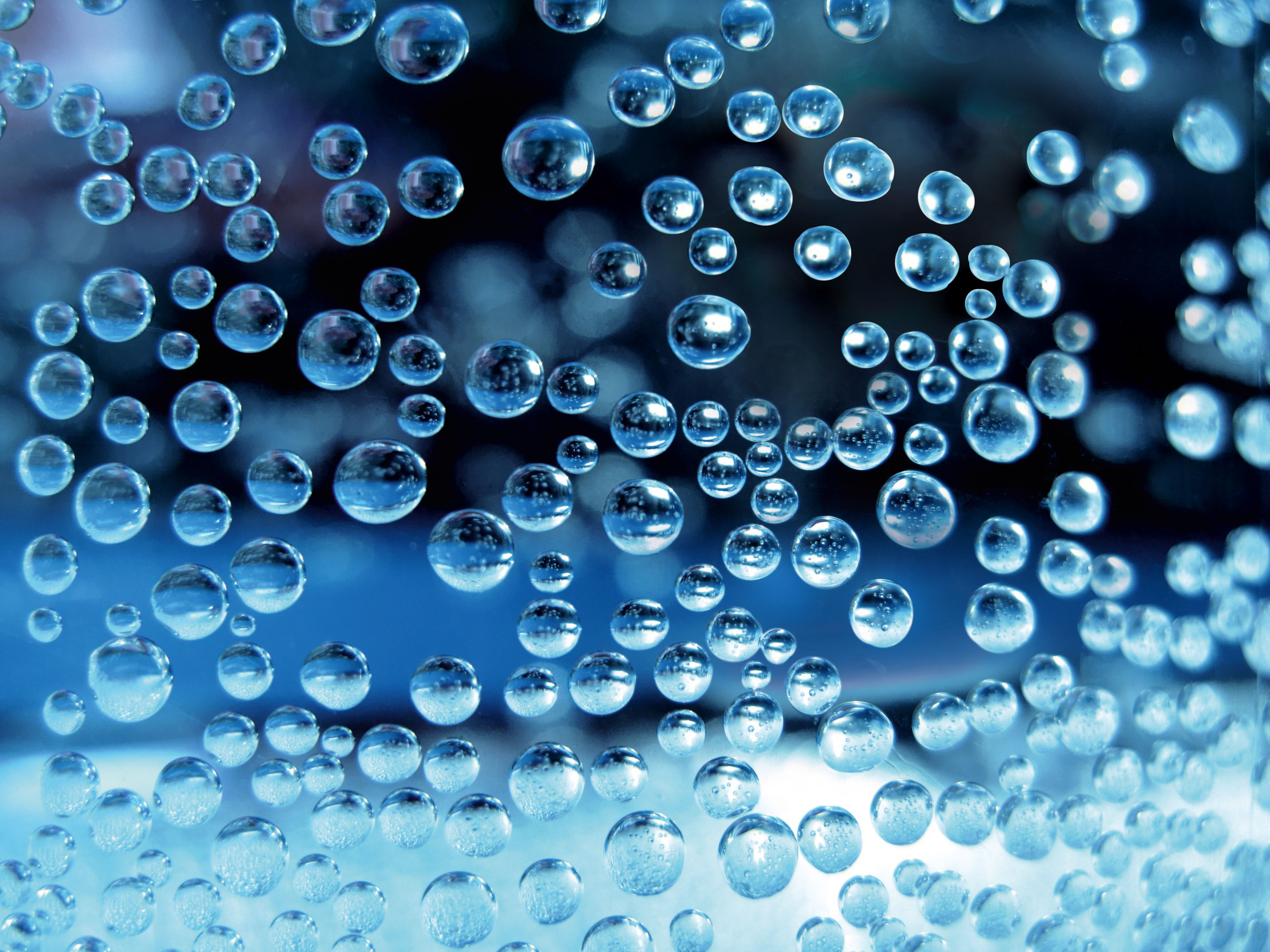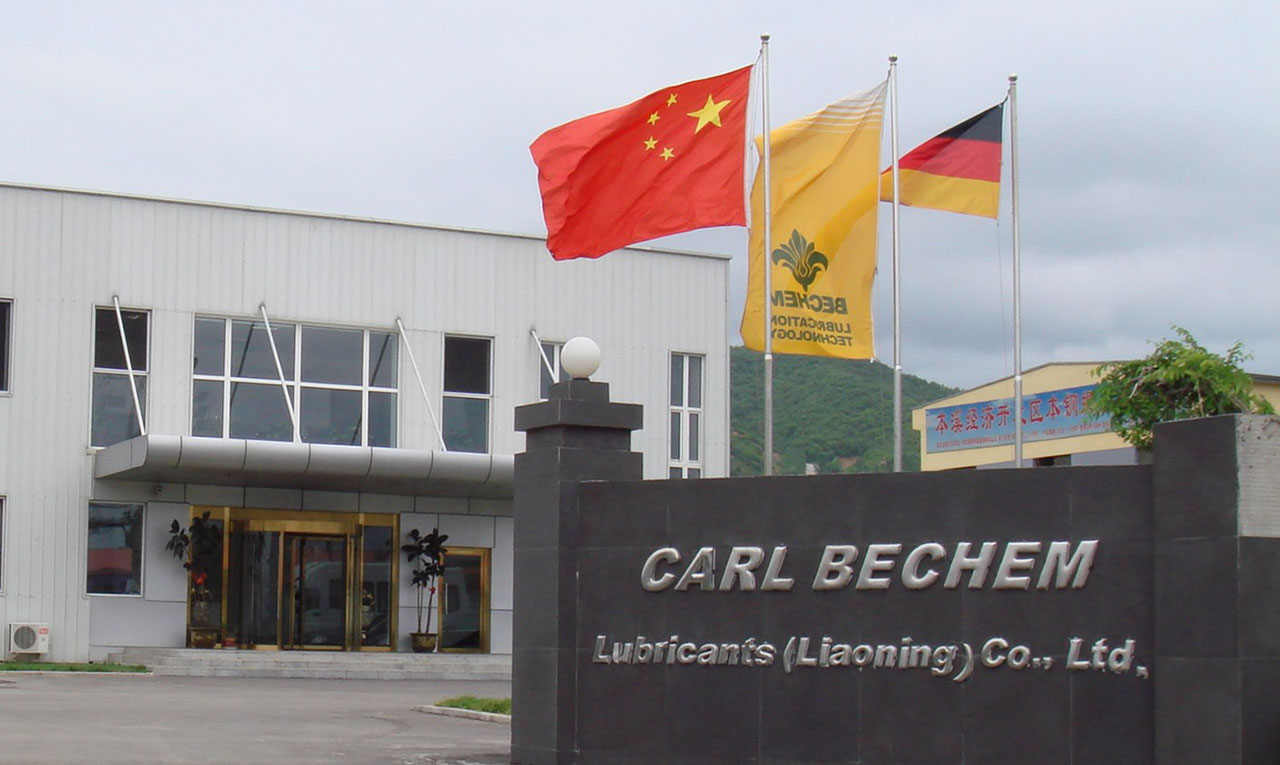 In 2011, BECHEM was the first lubricant company to produce anti-friction coatings with microcapsule technology in series production. Microcapsule-based anti-friction coatings are products containing small capsules filled with active substances that give the anti-friction coatings certain properties, such as extremely high wear protection.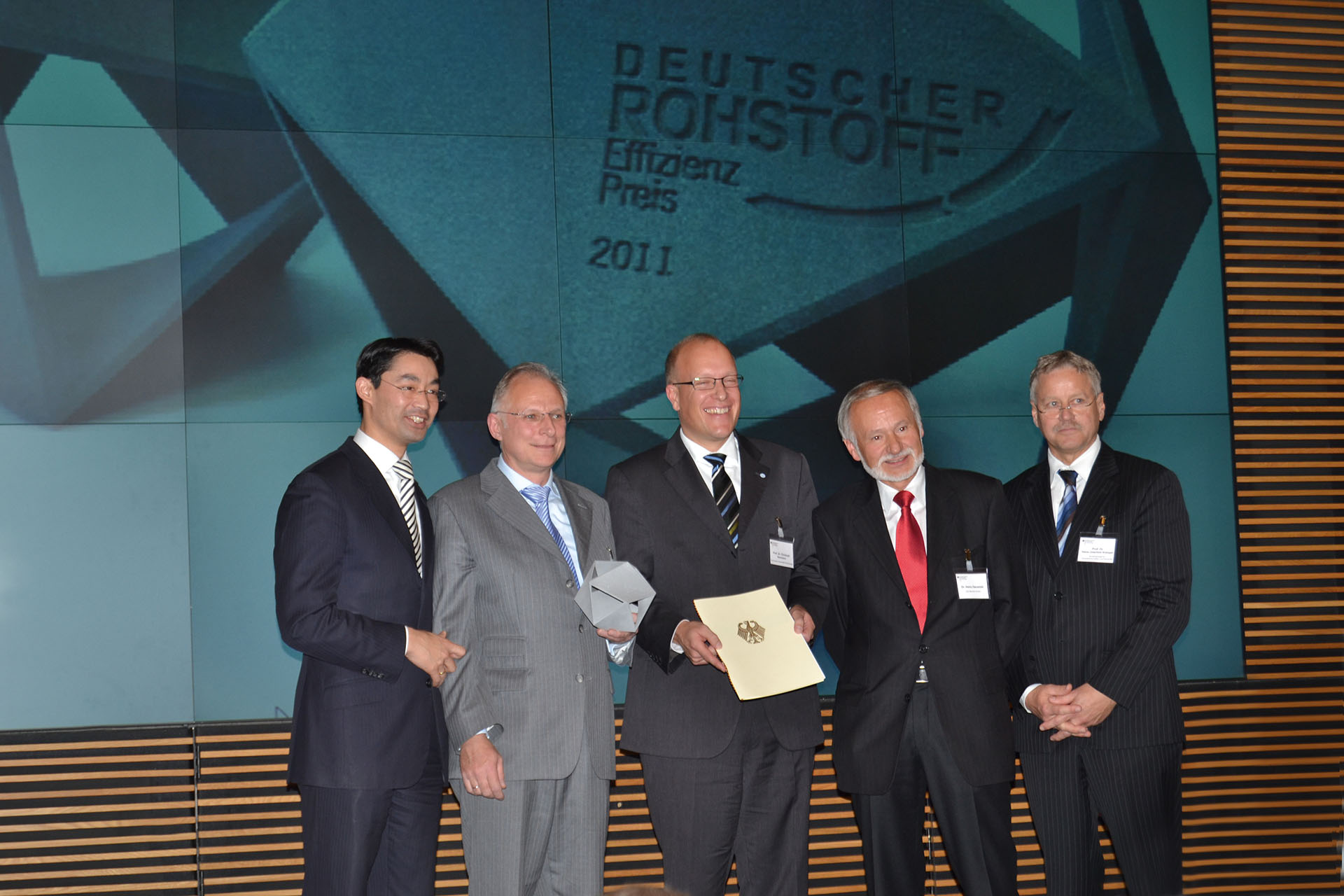 In November 2011, BECHEM was awarded the German Raw Material Efficiency Prize in the "Research facility" category together with project partners from the Fraunhofer Institute and the Institute of Machine Tools and Production Technology of TU Braunschweig.
Awards
Innovation is in our DNA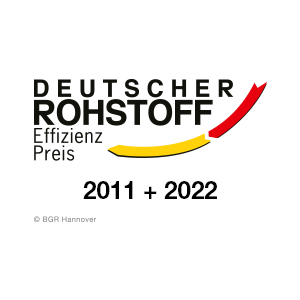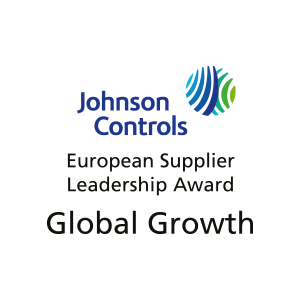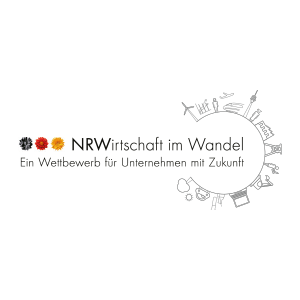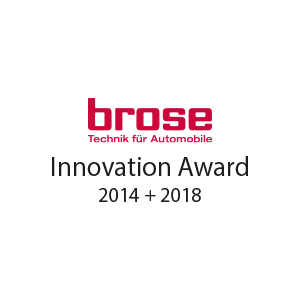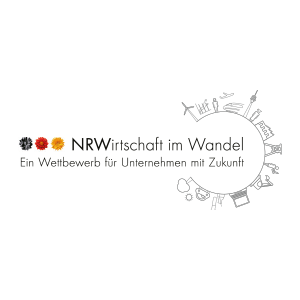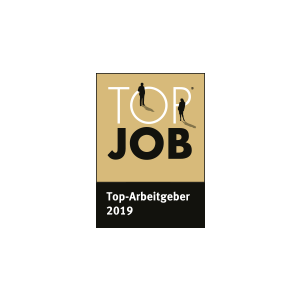 2013 – 2018
Always in the lead pack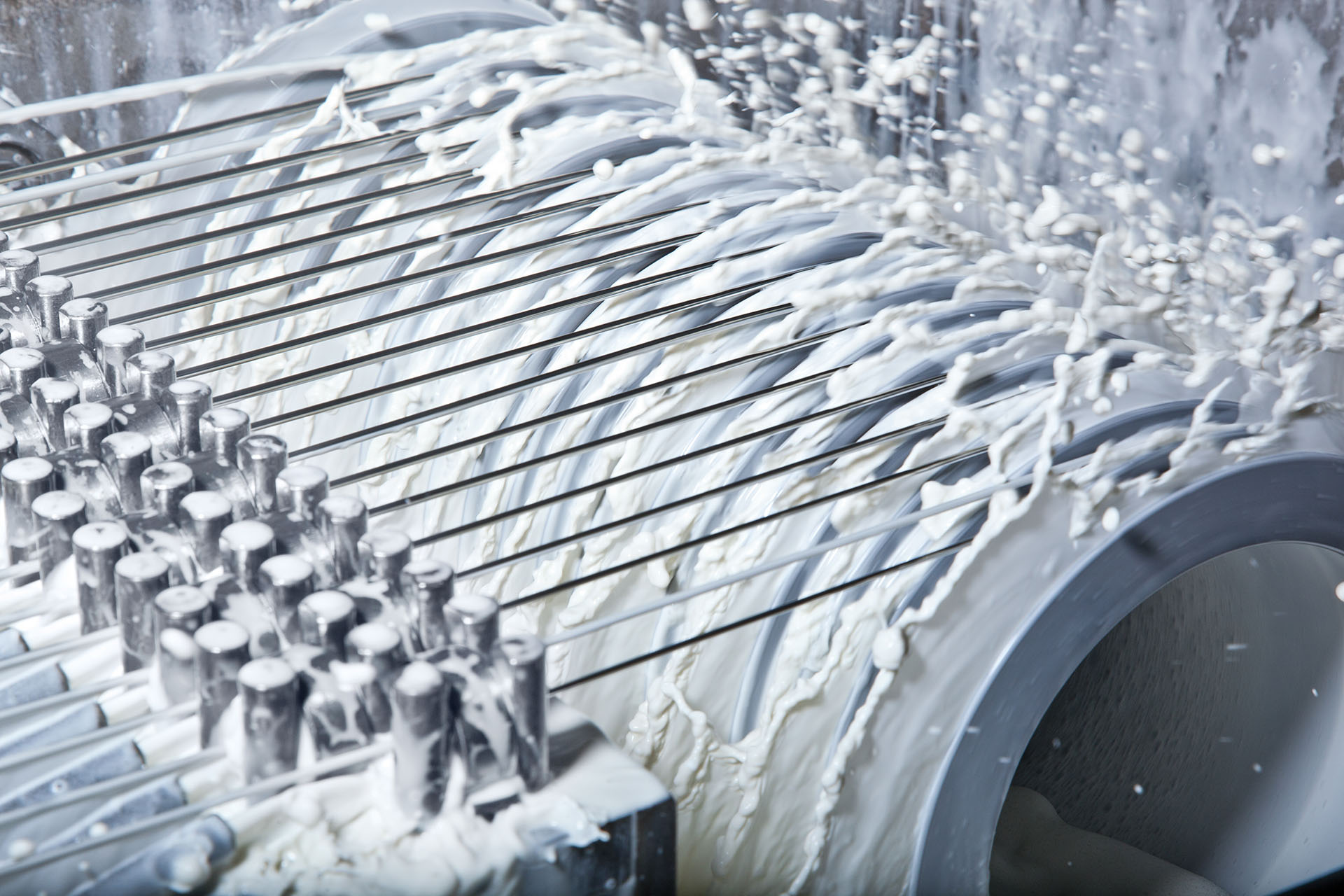 BECHEM demonstrates that emulsions are another option for aluminum wire pulling, resulting in higher quality end products and a clean work environment.
BECHEM is a leading supplier of industrial lubricants and has an established reputation as a strategic development partner. Thanks to close collaboration with science and industry, BECHEM is a technology leader in many areas and achieves great successes in development with a high degree of innovation. In the automotive industry, this is evidenced by awards from major automobile suppliers and several innovation prizes from state ministries.
BECHEM is a world leader in non-ferrous wire drawing, continuously breaking new ground, for example by using syntheses in the rod breakdown of aluminum or the phosphate-free cold forming. BECHEM is a leading provider of cold forming oils and has become an essential supplier for several industries, for example in the production of virtually all automobile power train components, such as the engine, gear box, differential, and cardan shaft.
In the specialty lubricants segment, BECHEM is a leader in electrical contact lubricants. In the area of anti-friction coatings, BECHEM develops and produces a piston coating with a novel formulation for a leading piston manufacturer.
To manage its growth, in 2014 BECHEM built new logistics complexes in its main plant in Hagen as well as in the Indian BECHEM plant.
In 2016, the company established a joint venture for Spain and Portugal, followed soon after by the foundation of a subsidiary in Mexico and, in 2018, a third site in China, the BECHEM China Technical Service Center.
2018 to today
Committed to a sustainable future
Besides special projects for the automotive industry, BECHEM launches new, outstanding series products, including an air-drying anti-friction coating for noise damping, which can also be used in furniture making. This is joined by a high-performance lubricating grease containing PTFE with unique low oil separation for use in mechatronic components: Berutemp PE 2-10 HS in noise class GN 4 impresses in extremely high-speed hybrid bearings with its unique combination of high-speed properties and excellent noise class, as well as a high base oil viscosity. It is one of a whole range of lubrication products for electromobility.
In 2018, a new logistics center and new production facilities for lubricating grease production are completed in the Mieste plant in Gardelegen. New plants for anti-friction coating production are planned at the main plant in Hagen. Photovoltaic systems are installed on the roofs of the production halls in Hagen and Gardelegen.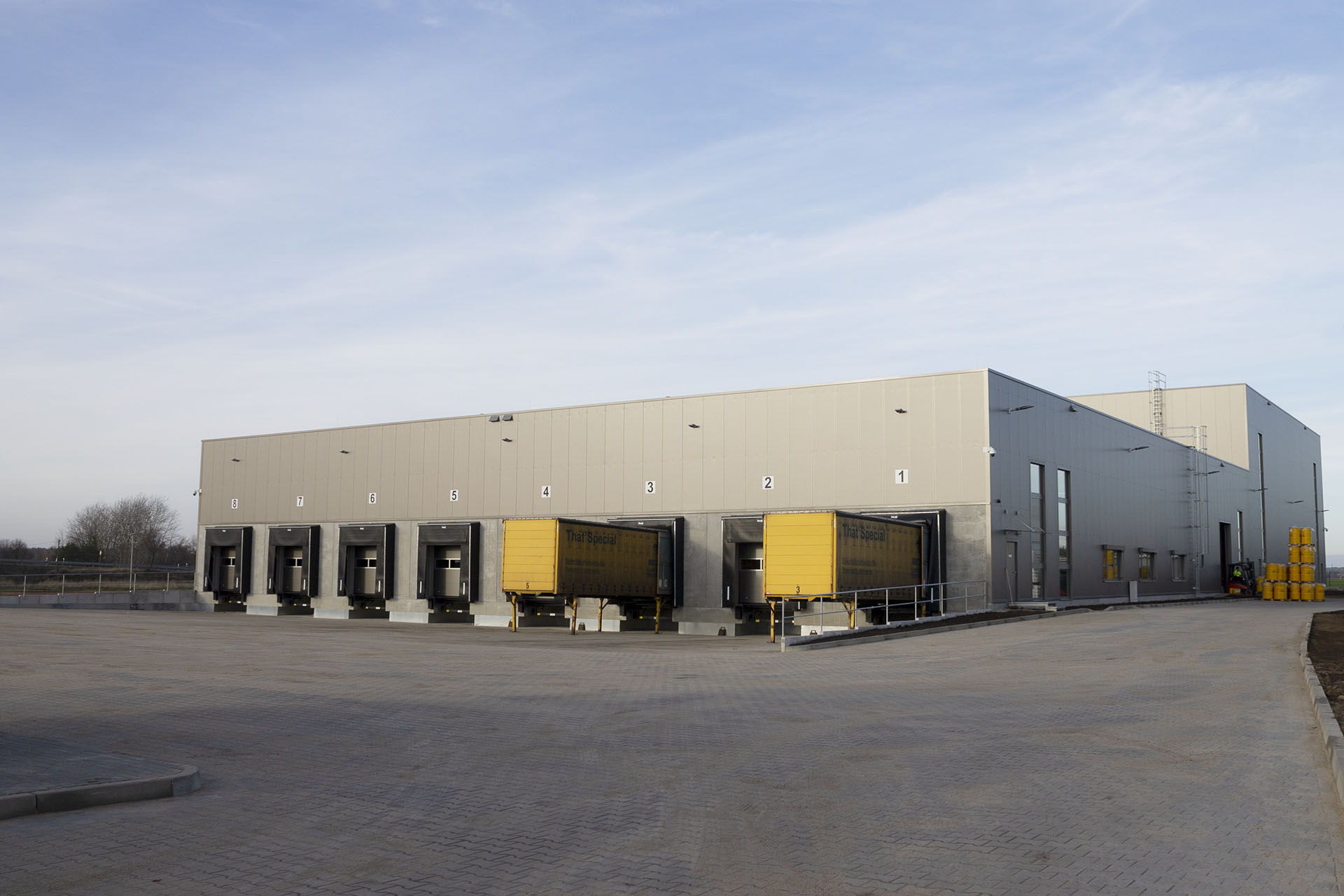 In many industrial applications, BECHEM is considered a leading supplier and a world leader in some market segments. With some of its innovations, BECHEM is even ahead of its time, for example in replacing finite mineral oil with viscous water for its coolant lubricants.
Again and again, BECHEM brings innovative products to the market which often represent a starting point for new business segments. BECHEM does not see these product and technology successes as grounds for complacency; quite these opposite, BECHEM uses these as motivation for sustainable new developments. In the future, changes in society and the economy will become even more dynamic, characterized by disruptive innovations. These trends will have an impact on how lubricants are produced, how they need to perform, and how they are handled.
Modern innovation management, combined with research and practice, always with a focus on the customer, will help further develop innovations, implement them in series production, and support their marketing. This dedication is the cornerstone of BECHEM's international growth and its continued status as a leading partner in matters of tribology while remaining independent and autonomous.
Just as our founder Carl Bechem would want it.