Precise dosing
BECHEM Lubricator 125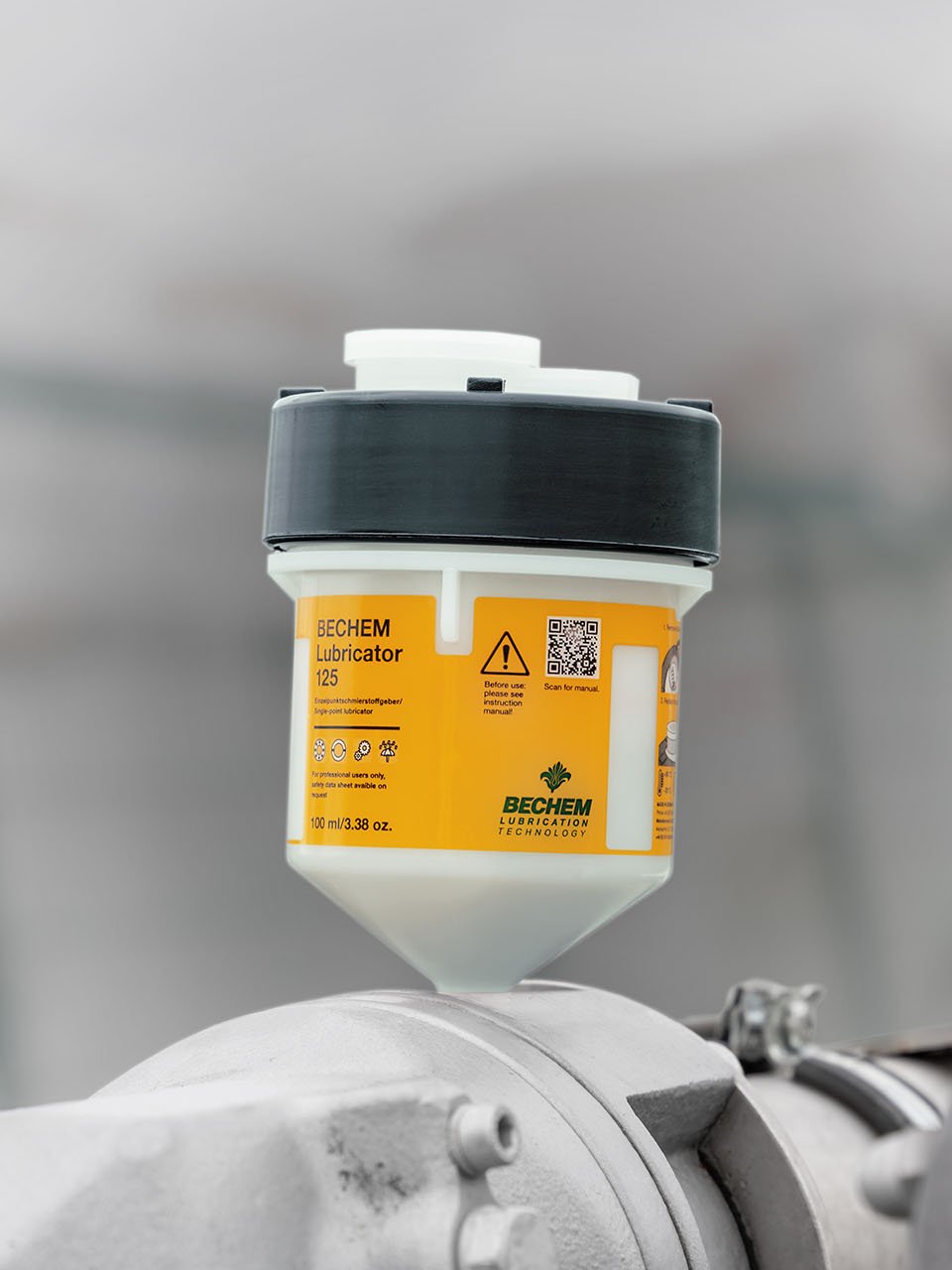 The solution for industry
The lubricator is ideal for lubricating hard-to-reach individual lubrication points. It is used at the lubrication points of anti-friction and plain bearings, linear guides, castors, cam disks, shafts, spindles, seals, and roller as well as toothed chains. The BECHEM Lubricator 125 provides perfect lubrication for up to one year and wins customers over with its efficiency, time savings, work safety, and hygiene.
Observed standards and directives:
Directive 94/9/EC "Equipment and protective systems intended for use in potentially explosive atmospheres"
Directive 98/37/EC "Safety of machines"
Directive 97/23/EC "Safety of pressure equipment"
Directive 89/336/EEC "Electromagnetic compatibility" (EMC Directive)
Automatic lubricators are often hidden heroes that always dose the right quantity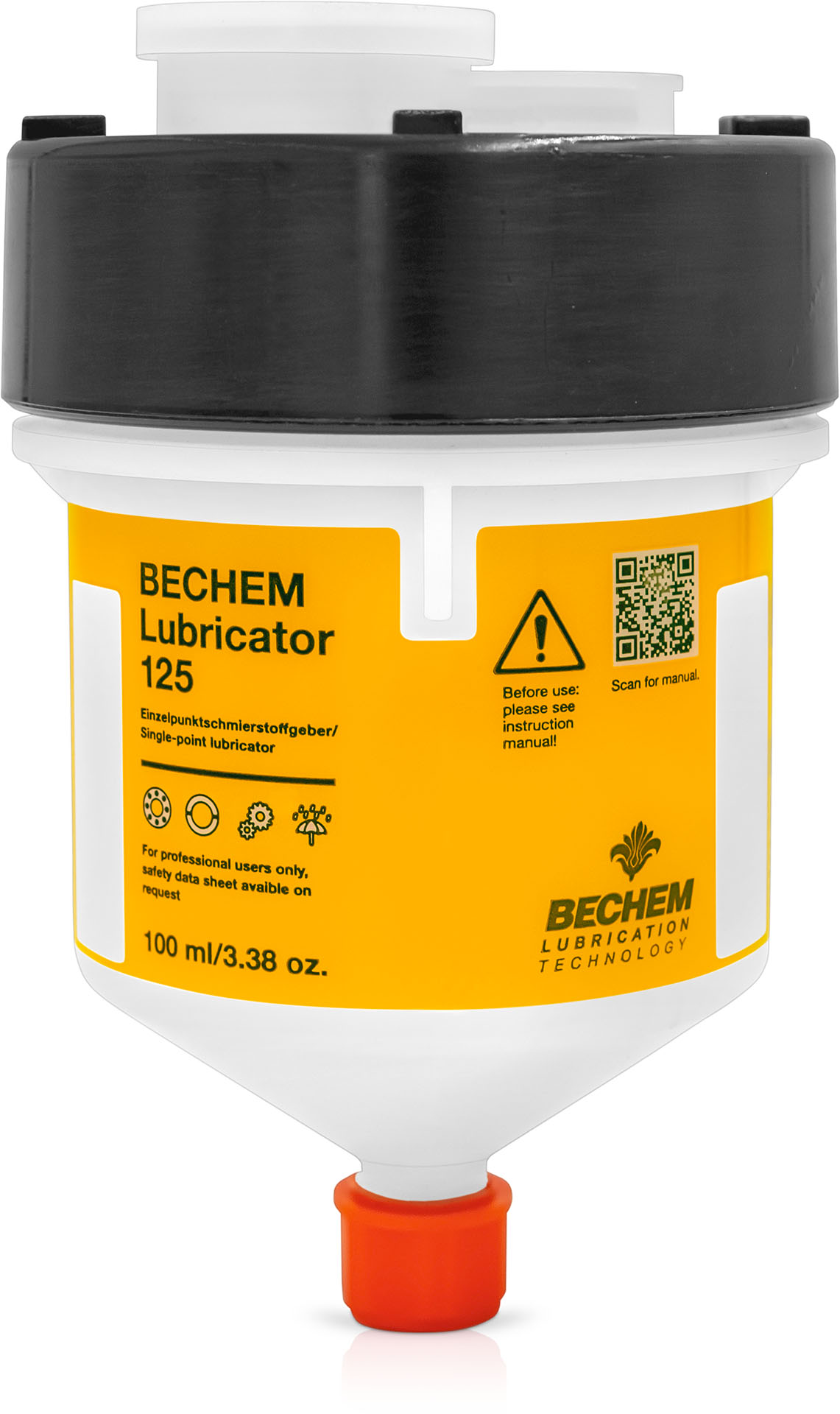 IP68
The housing is water-tight, corrosion resistant, and protects against the ingress of water for continuous immersion (IP68).
1 year
The lubricator can be adjusted for periods of 1, 3, 6, or 12 months. This setting can be changed at any time.
Fill level
The transparent window enables visual inspection of the fill level.
100 ml
The lubricator is filled with 100 ml of lubricant with a maximum application rate of 3.33 cm³ per day.
Economical and reliable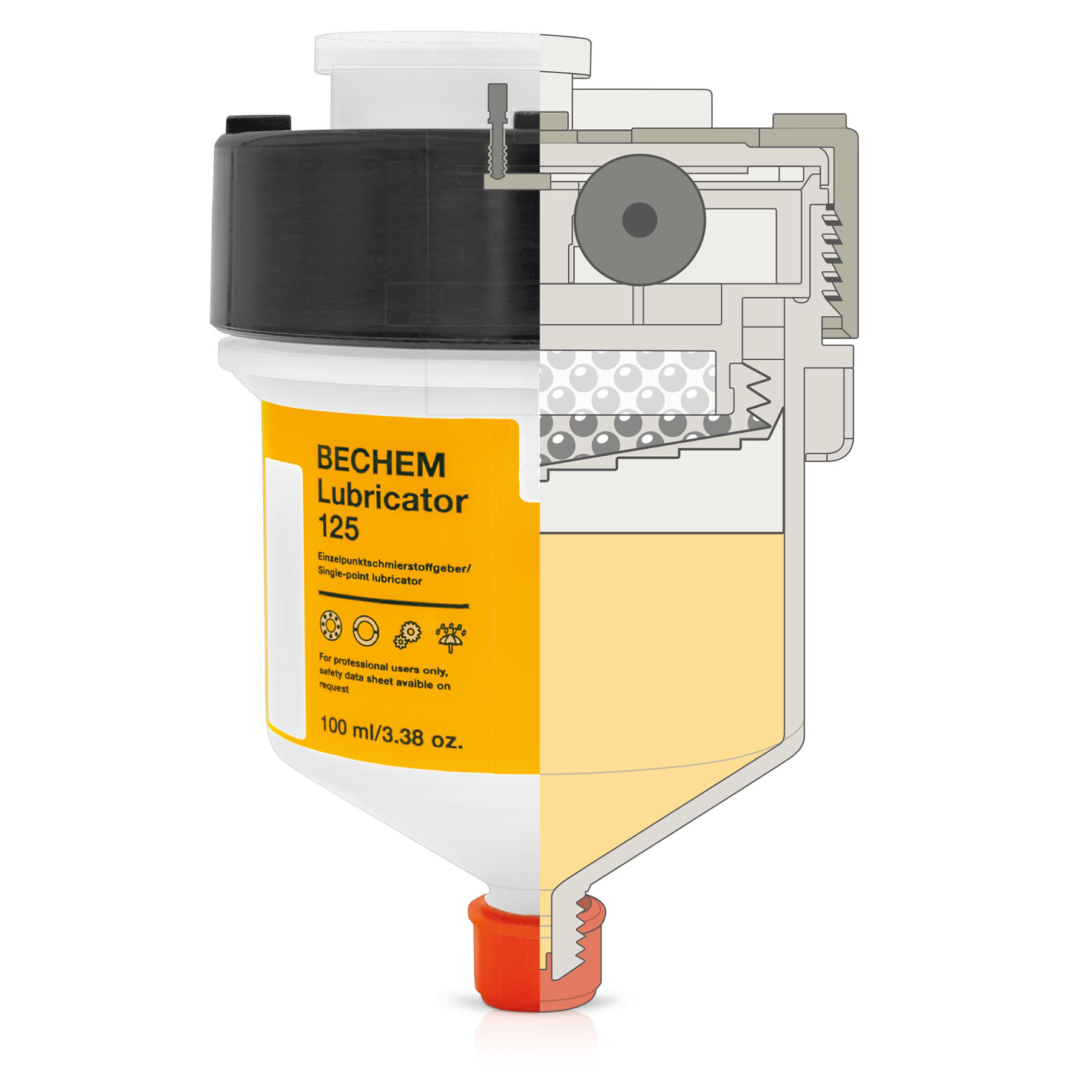 Lubricant
The BECHEM Lubricator is available with the following products:
Berusynth 220 H1
Berulub FB 34-2
Berulub FG-H 2 EP
Füllstandanzeige
Everything in view with the fill level indicator.
Connection thread
With the G ¼ connection thread the BECHEM Lubricator can be easily attached to the lubrication points. A variety of adapters for other thread sizes are available separately.
Lubrication duration, setting ranges
You can choose between the following intervals: 3, 6, 9 and 12 months.
Three high-performance products are available in the lubricator. Others are available upon request
Berusynth 220 H1
Berusynth 220 H1 is a synthetic, allergen-free high-performance lubricating oil for circulation lubrication as well as for lubricating machine elements. Berusynth 220 H1 provides effective corrosion and wear protection, has a high load-carrying capacity, is neutral in smell and taste as well as being neutral to conventional seals and paints.
Berulub FB 34-2
The high-performance, allergen-free universal lubricant Berulub FB 34-2 is neutral in smell and taste and offers outstanding corrosion and wear protection, good load-carrying capacity, good low- and high-temperature resistance, as well as being resistant to hot water and steam.
Berulub FG-H 2 EP
The synthetic, allergen-free high-performance grease Berulub FG-H 2 EP prevents stick-slip and impresses with its high load-carrying capacity, good adhesion and sealing effect, as well as its reliable corrosion and wear protection. Berulub FG-H 2 EP is resistant to aging, resistant to cold and hot water, steam, as well as aqueous alkaline, acid disinfecting and cleaning agents.
One lubricator for multiple applications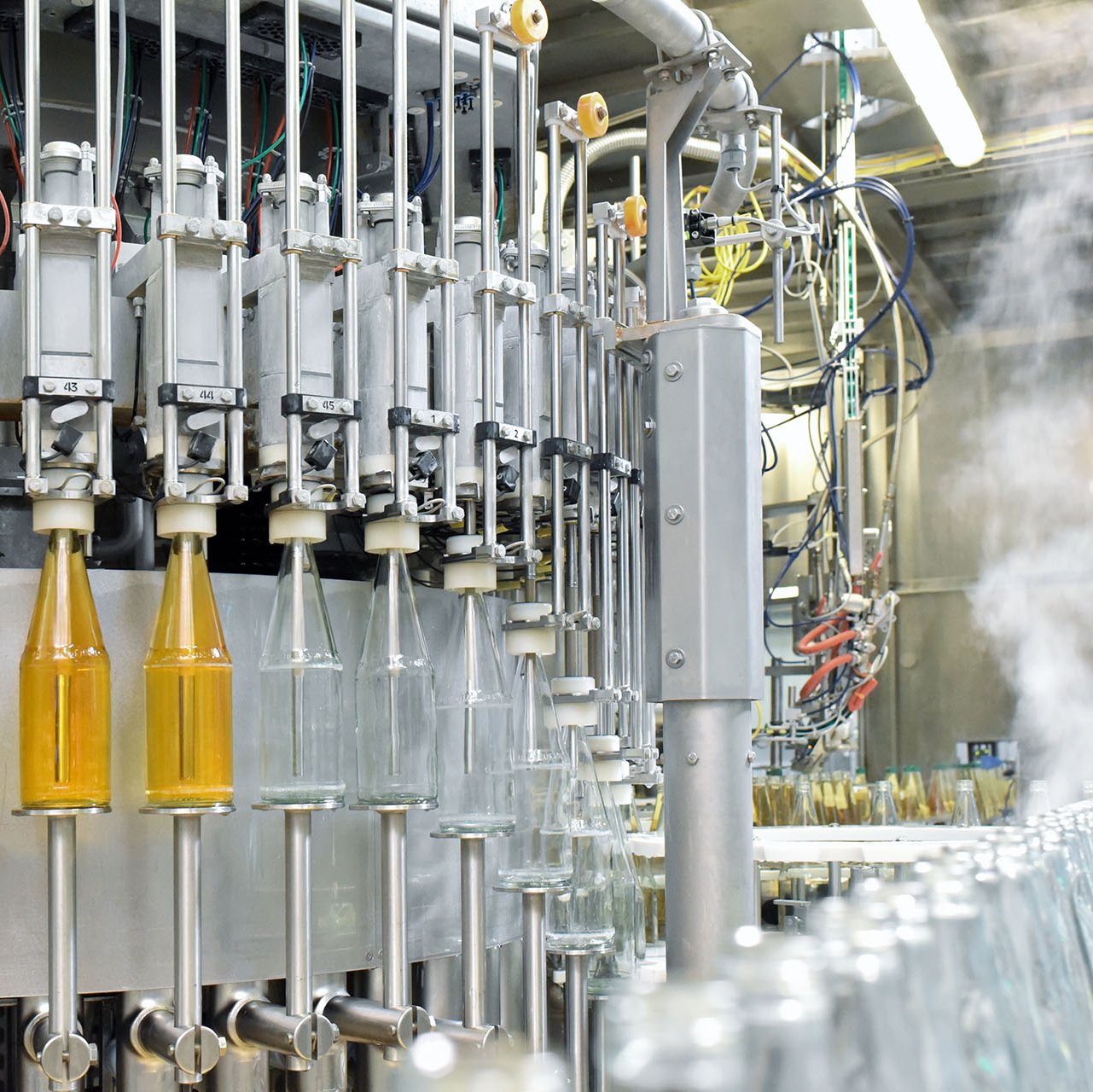 BECHEM speciality lubricants have been developed for highly loaded machine elements in the food, feed and pharmaceutical industries. They are used where highest loads on the lubricants are required, such as in dairies, coffee roasting plants, large slaughterhouses, canning and frozen food factories, canteen kitchens and the beverage industry.
Thanks to the BECHEM Lubricator 125 our special lubricants also easily find their way to single lubrication points which are difficult to access.
The top products in the lubricator are of course H1 registered, Halal and Kosher certified as well as ISO 21469 certified.
Accessories für den BECHEM Lubricator 125 on request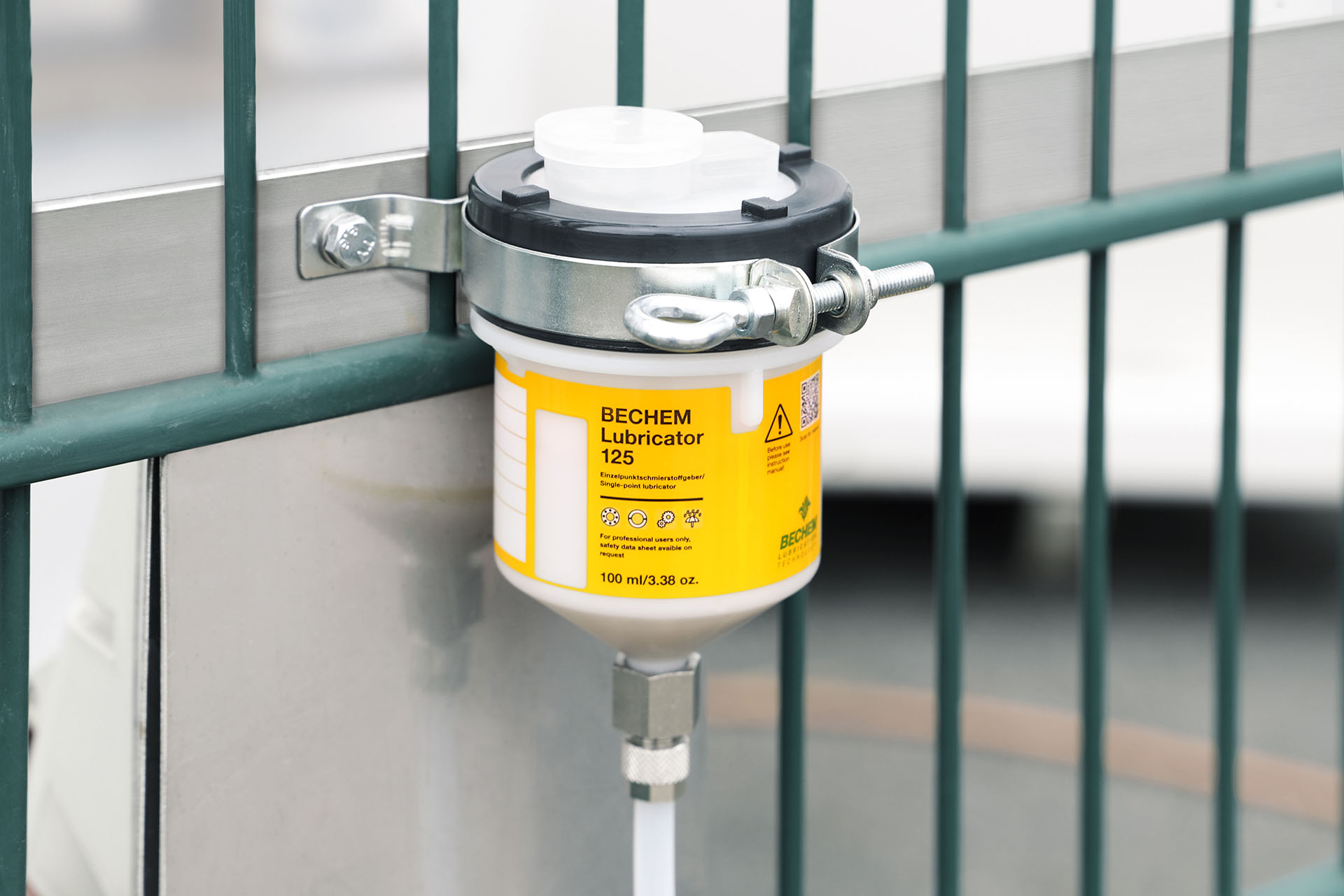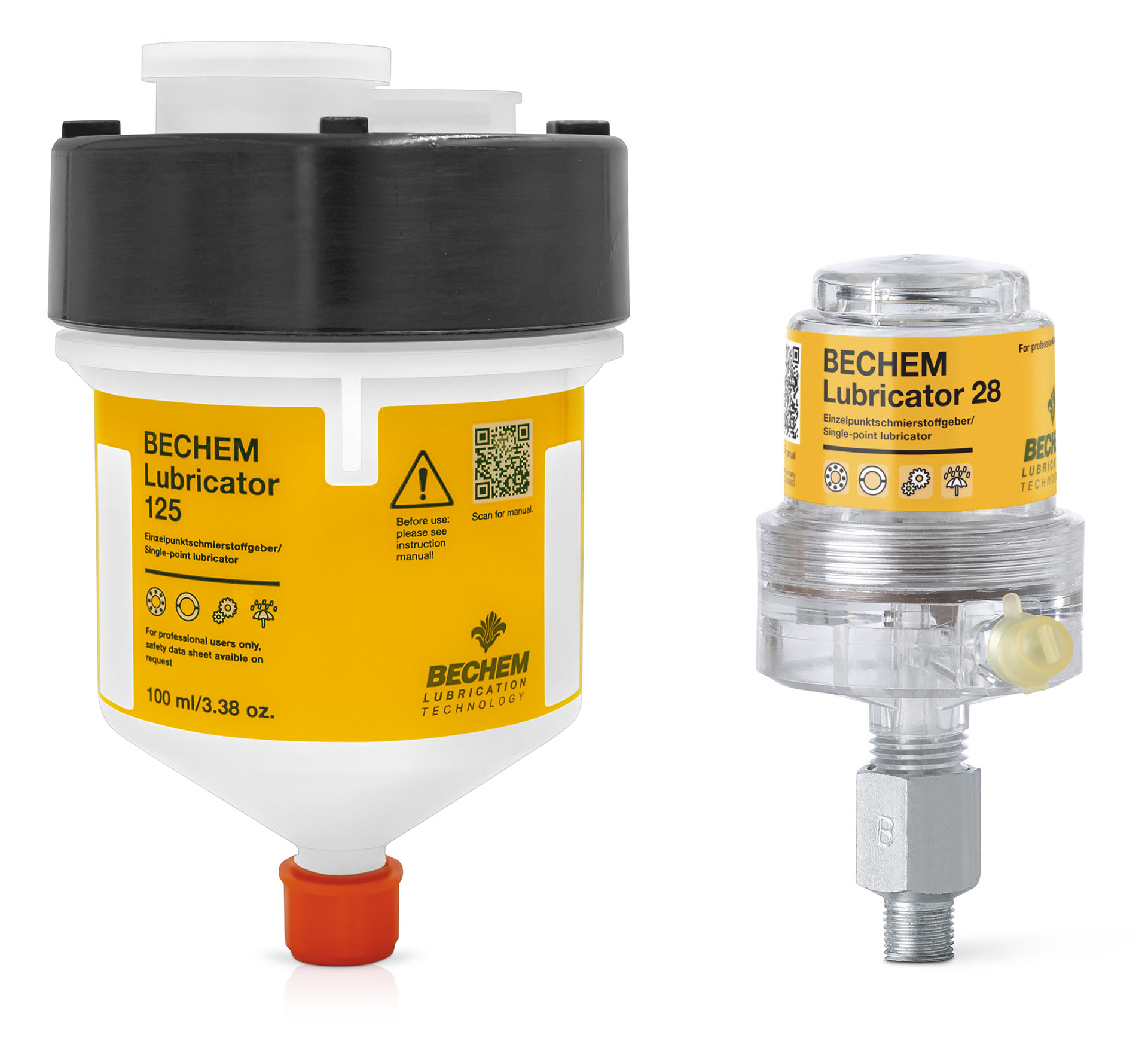 Want to learn more?
Call us: +49 2331 935-0 We will find the BECHEM solution for your application