800 bar
BECHEM Grease Gun 2 (Speedy Grease©)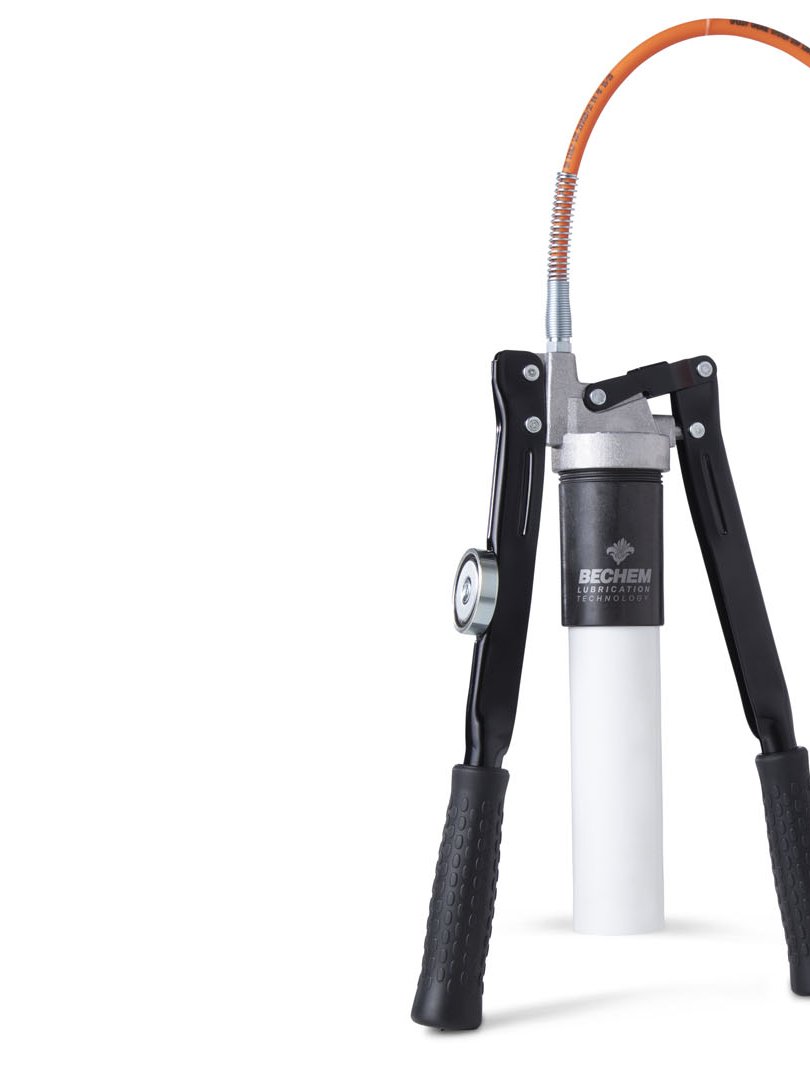 The BECHEM grease gun
High working pressure with low force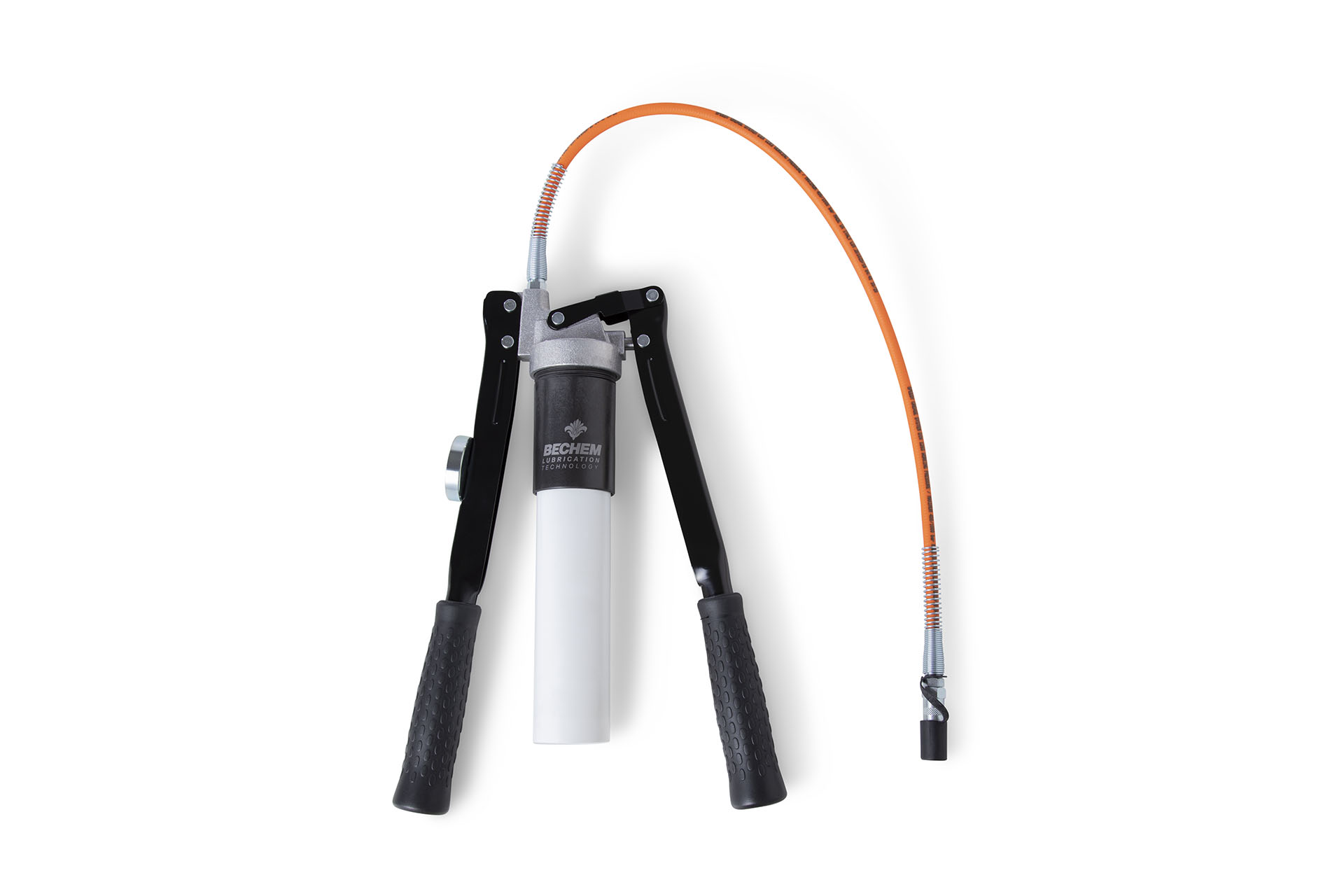 The two-hand grease gun BECHEM Grease Gun 2 (Speedy Grease©) has been developed for the even and clean supply of greases. The grease gun can be used for both Euro and Lube Shuttle cartridges and prevents the ingress of air or foreign matter.
Due to the two-hand operation, high feed pressures with up to 800 bar can be built up. This enables, for example, blockages in the grease nipple caused by old grease to be loosened and new grease to be reintroduced. The grease delivery rate of 2.5 cm³ per stroke is in some cases more than double that of other grease guns.
A powerful magnetic mount allows the system to be attached to metallic surfaces for one-handed operation.
suitable for many industries and applications
z. e.g. large mobile equipment, transport technology, lifting and earthmoving machines, machine and plant construction
Flexible hose (70 cm) with adjustable nozzle
Magnet with 60 kg holding force
800 bar pressure
2,5 cm³ grease per stroke
Questions about the use of the grease gun?
Call us: +49 2331 935-0 We will find the BECHEM solution for your application