Draw Oils from BECHEM
Lubrication solutions for wire drawing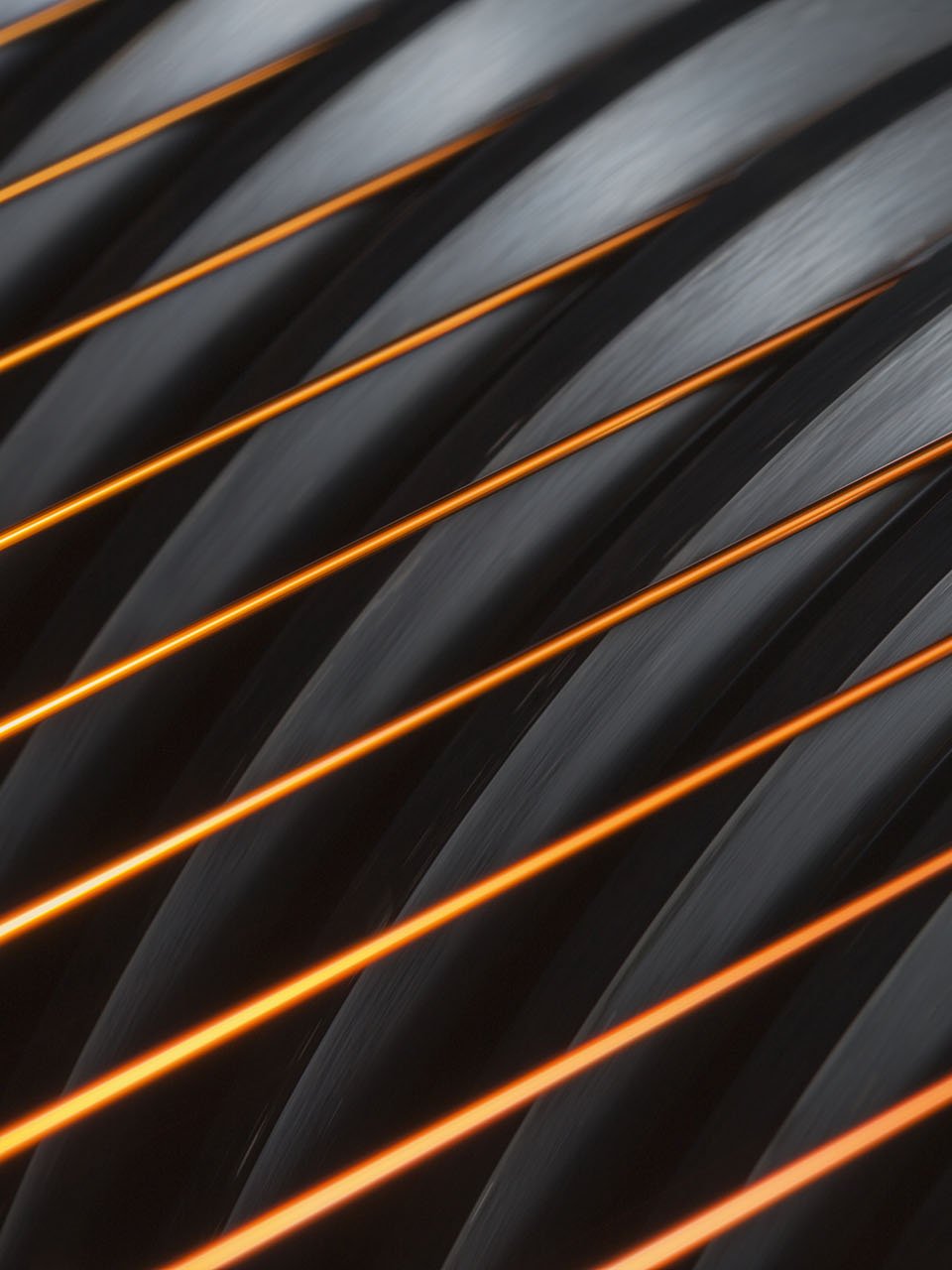 Drawing oils for continuous cast rod production
BECHEM Starlit series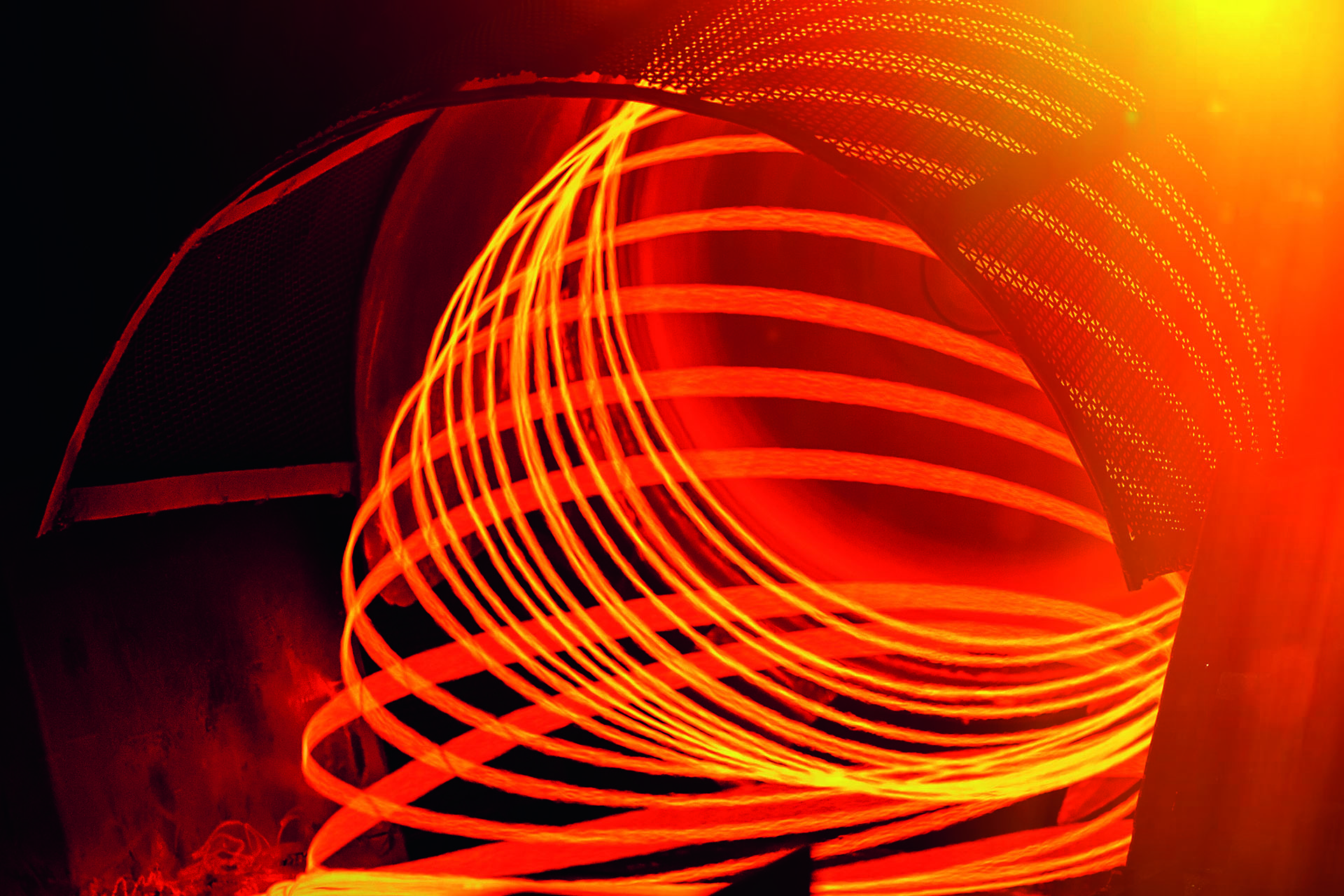 As part of continuous research and development, BECHEM has developed a powerful range of lubrication solutions that enable smooth production processes in the wire industry.
The cast-rolling wire production workflow includes smelting, casting, rolling and cleaning. Copper cathodes are melted down at 1,200°C, added to the casting machine via troughs as liquid copper and then cast into an endless bar. Due to constant changes to the cross-section, the 900°C bar in the rolling train is transformed into a continuous cast rod with a diameter from approx. 23.5 to 8 mm. At about 400 to 500°C, the wire is surface-treated, cooled down to approximately 40°C and protected with a wax coating before winding onto coils.
During dip-forming, a parent wire with clean surface is drawn through smelted copper. The smelt adheres to the parent wire, meaning the wire diameter grows and is calibrated to the final diameter in a subsequent hot rolling process. Fully synthetic media from the BECHEM Starlit series meet the high requirements for producing high-quality, oxygen-free continuous cast rods in a dip-forming process. Among other things, BECHEM Starlit EM-CU is a fully synthetic, water-soluble fluid for producing continuous cast rod.
BECHEM products make a major contribution to the reduction of production downtimes, which are associated with high costs, and to extending the technical service life of rolling machines.
BECHEM drawing lubricants ensure perfect wire surfaces and extend the lifetime of the rollers.
Drawing oils for copper wire drawing
The right product for every application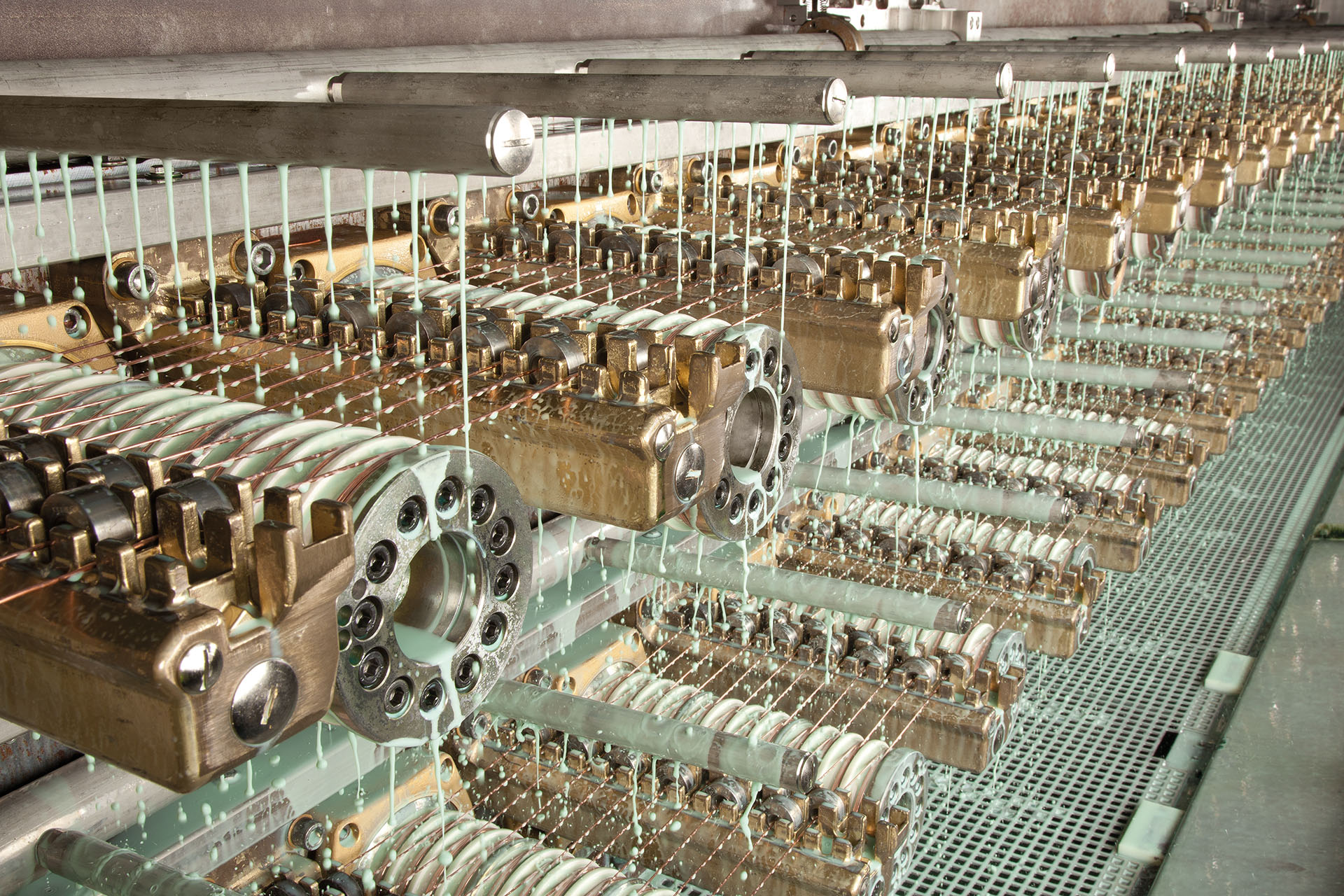 BECHEM offers fine-tuned solutions for the wide range of applications in copper wire drawing:
BECHEM Unopol U 570 is the first choice when it comes to multi purpose drawing media both in rod breakdown and in medium and fine wire drawing.
BECHEM Unopol G 560, BECHEM Unopol G 580 and BECHEM Unopol G 600 are high-performance drawing lubricants for use in rod breakdown and medium wire drawing.
BECHEM Unopol F 635, BECHEM Unopol F 811 and BECHEM Unopol MH are drawing media for fine wire drawing.
The water miscible, special annealing liquid BECHEM Unopol SPG 623 ensures the required cleanliness in copper wire drawing in addition to protecting the wire against oxidation.
Wherever both cleaning and light lubrication are required, in addition to protecting the drawn wire against oxidation, BECHEM Unopol SP 930 is used in spraying and dipping applications.
Mildly alkaline special cleaning agent Beruclean 3050 is ideal for the cleaning of drawing dies. In addition, multi purpose cold cleaning agent Beruclean ECO removes oil and grease, oil carbons, wax, tar and bitumen as well as paints and varnishes that are not fully hardened yet.
Fully synthetic products replace drawing emulsions
BECHEM Unopol S series
The fully synthetic drawing lubricants from the BECHEM Unopol S series are renowned worldwide for their use in demanding wire drawing processes in fine and super fine wire drawing. Their excellent drawing performance and long service life continue to impress wire producers the world over. The intensive BECHEM development and research ensure unparalleled results in quality and productivity for modern wire drawing.
BECHEM has set itself the challenge of replacing drawing emulsions used with the continued development of fully synthetic drawing lubricants.
The BECHEM Unopol S series contains fully synthetic drawing lubricants capable of far exceeding the performance of drawing emulsions and minimizing maintenance effort.
The use of BECHEM Unopol S 643 offers various advantages, especially compared to drawing emulsions:
Very good lubricating properties
Very low drawing die wear
Only low formation of copper salt (no blue drawing solutions)
No sticky residues at high service concentrations
Clean drawing machines based on optimal wetting
Long lifetime of the drawing solutions
No absorption of tramp oil
Excellent filterability
Hardness and electrolyte stability
Very good biostability
Stable pH value
Low-foam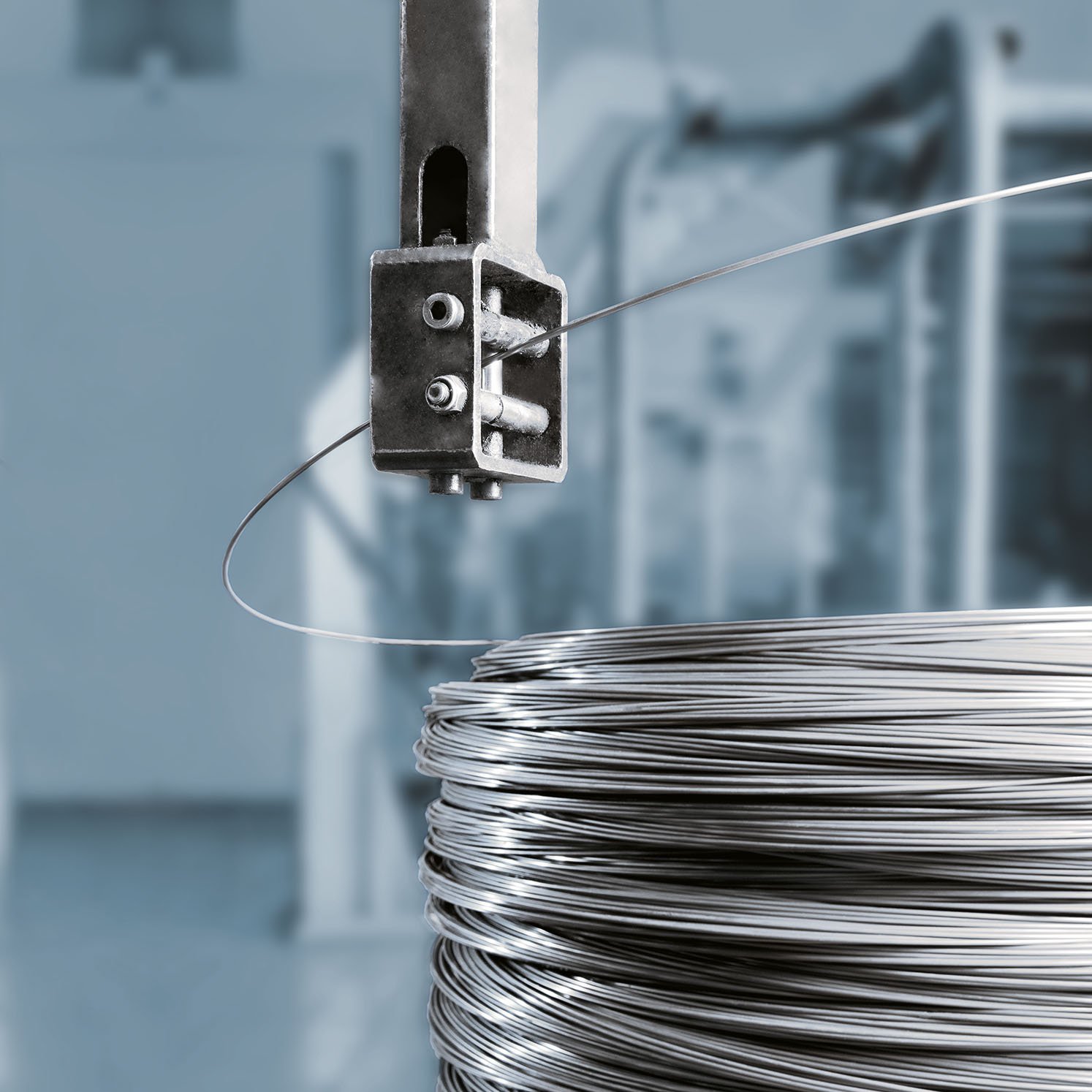 The first choice for aluminum wire drawing: Emulsions
BECHEM Unopol AL series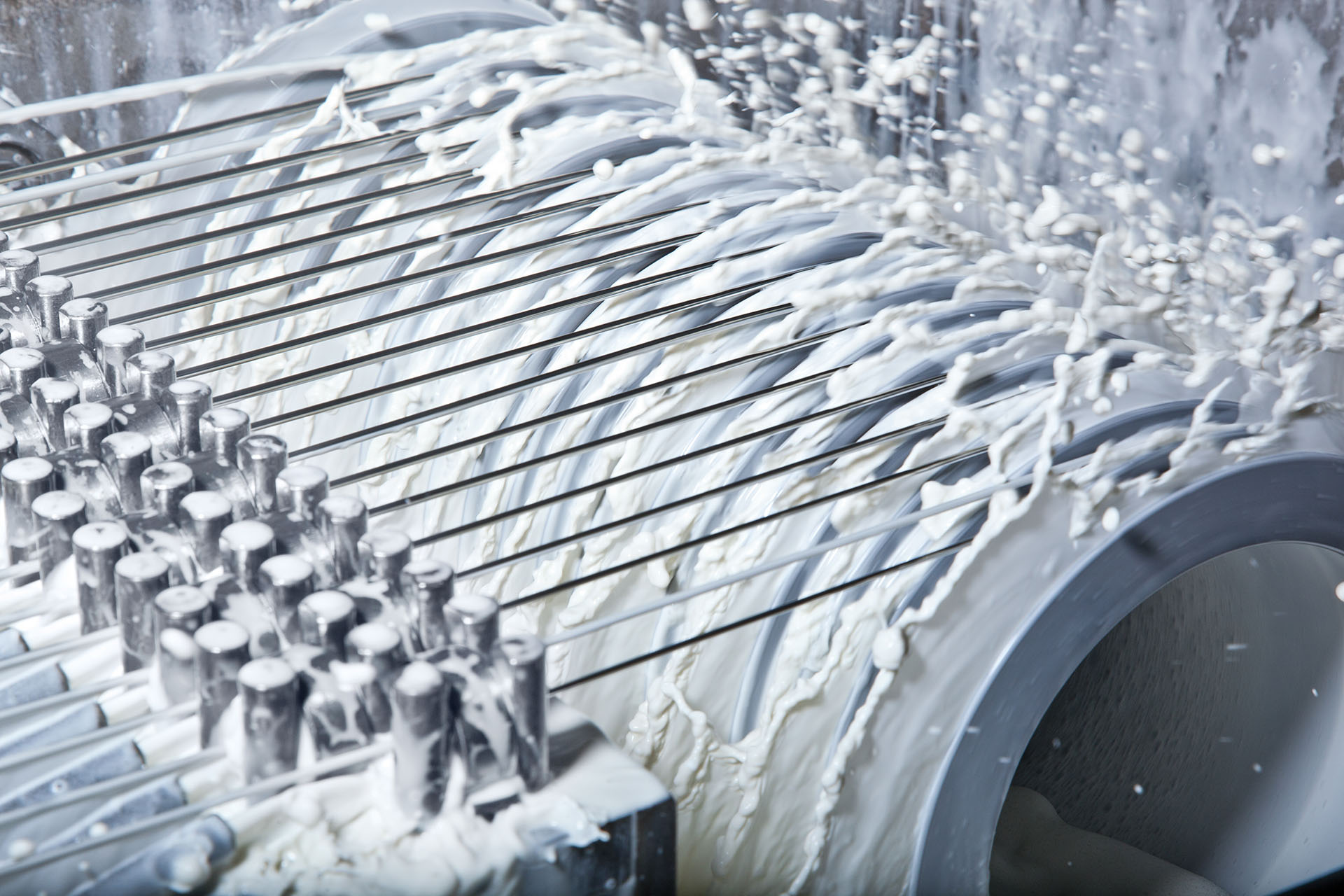 Traditionally, aluminum wires are drawn with oil. Especially in rod breakdown processes, relatively high viscous oils have been the state of the art for a long time. However, the use of such oils leads to a contamination of the machine and surroundings; as filtration of the used oil is only possible to a limited extent, oil and processing residues stick to the wire surface.
This makes emulsions the best choice for producing aluminum wire. With BECHEM Unopol AL, BECHEM has established a line of wire drawing products for the demands of drawing operations in rod breakdown and multiwire drawing processes as well as enameled wire production.
Generally, all wire drawing machines operated with oil can be retrofitted to use emulsion technology. Even systems used for drawing copper wire can be converted to draw aluminum wire. BECHEM is happy to assist you in migrating to this new technology.
The use of emulsions offers various advantages:
Improved cooling
Faster processing
Easy wash off
Low formation of residues
Clean surroundings
Lost your shape?
Our BECHEM Sales Team Provides Reliable Lubrication. Please Contact us