Forming Oils from BECHEM
Customized products for forming technology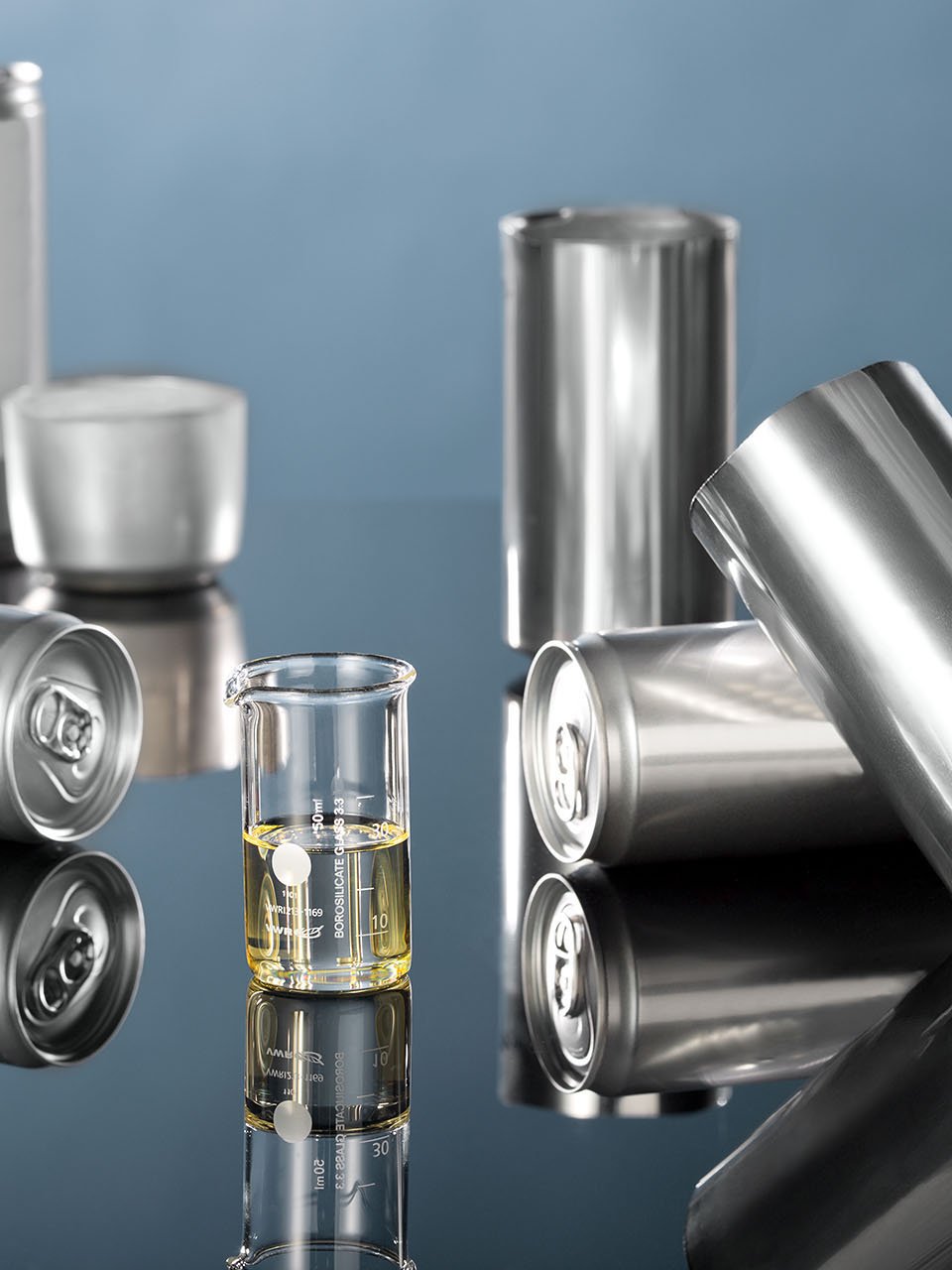 Multi-function oils for cold forming
Beruform KFP series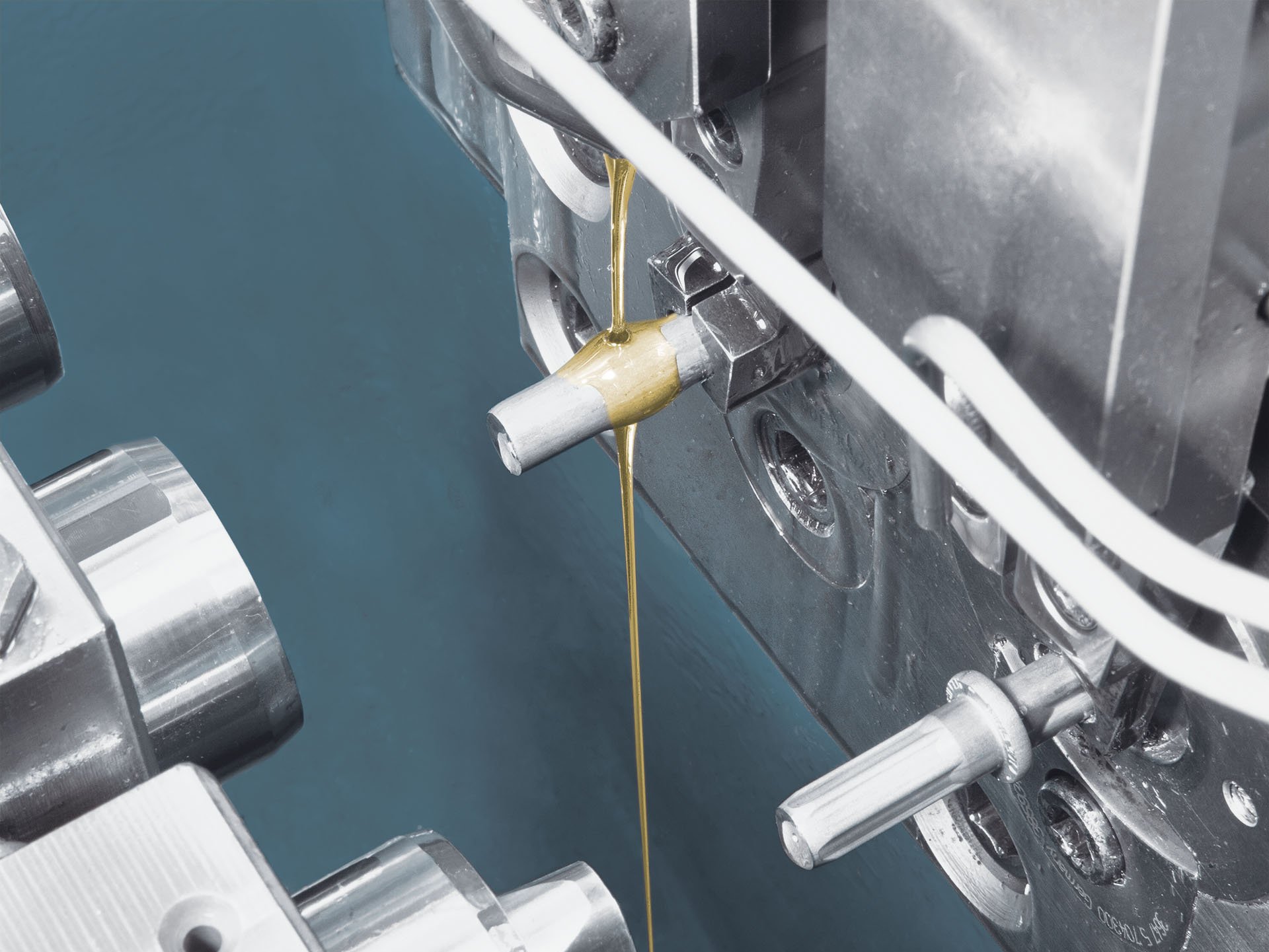 There are two main challenges in cold forming on modern multi-stage presses:
the design of certain types of presses does not allow for the separation of cold forming oils (KFP) and machine oil. In this case, the low amount of high-pressure additives in normal machine oil means that their use in cold forming leads to greatly increased tool wear.
Even in presses that separate machine, track, and cold forming oil, oil mixtures can never be completely prevented due to leaks. This is particularly a problem in older machines. It dramatically reduces the additive level of the cold forming oil as well as the performance as a result of dilution (mixing), while the viscosity increases (greater drag-out losses). This ultimately makes a premature oil change unavoidable. BECHEM offers an optimum, tried-and-tested solution with its multi-function oils concept, which perfectly supports forming as well as machine lubrication.
The use of a single oil eliminates the mixing issue. This ensures a consistently high additive level together with a constant viscosity.
Countless practical tests using BECHEM multi-function oils on four- and five-stage presses (1,000 hours and more) resulted in identical or better tool lives compared to conventional lubricants. In each case, the oil change intervals were significantly extended (50 to 100%). The special additives in BECHEM multi-function oils also make them suitable for forming non-ferrous metals.
Forming oils for cold forming
The right product for every material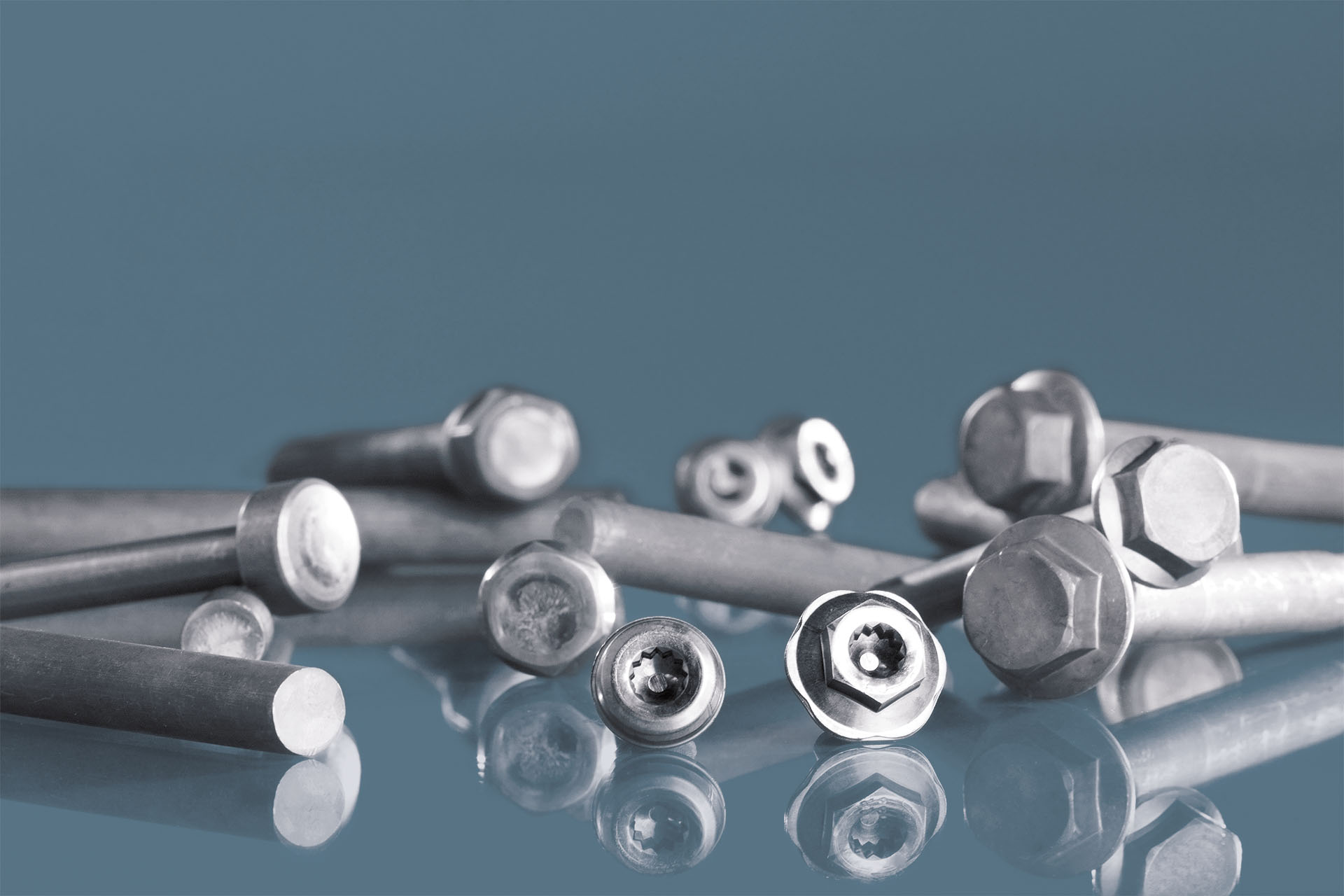 In cold forming, (preferably pretreated) workpieces made of metallic materials (e.g. steel, stainless steel, non-ferrous metals, aluminum) are pressed into a defined shape by applying considerable forming forces. This may require several forming stages, depending on the geometry of the finished part and the material.
The extreme surface pressures between the tool and the workpiece require high-performance forming media capable of creating high-pressure-resistant layers during the process to prevent the tool from prematurely wearing, seizing or even breaking. For decades, users, machine builders and tool makers have been working closely with developers to create new forming media, setting the standard for high-performance cold forming oils.
An optimized forming medium enables efficient production processes.
For demanding cold forming processes
Higher performance, higher efficiency
With BECHEM media for cold forming, you can rely on state-of-the-art, chlorine-free and continually advanced products for the most demanding of cold forming processes. Tailored to products along the entire process chain, they offer major added value: Cost savings, extended service lives, reduced maintenance, and boosted productivity. BECHEM lubrication solutions cover the entire process chain:
Cold forming oils
Gear and hydraulic oils
Multi-function oils
Water-miscible cooling lubricants
Cutting and rolling oils
Drawing media: oils, emulsions, and soaps
Cleaning media
Corrosion protection oils
Machine cleaning and other services as required all the way up to complete fluid management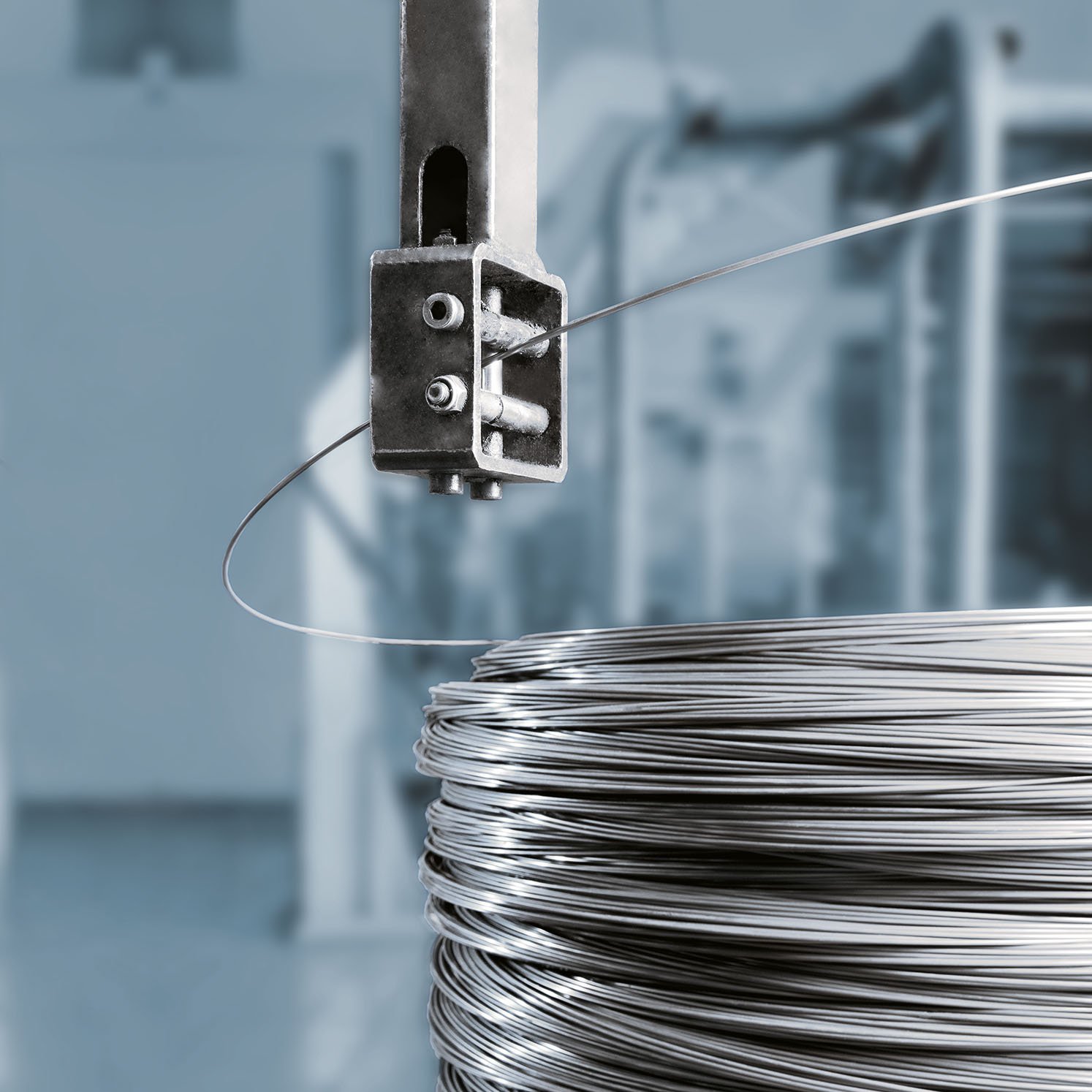 Out of shape?
Our BECHEM Sales Team Provides Reliable Lubrication. Please Contact us