Accessories
Support your work processes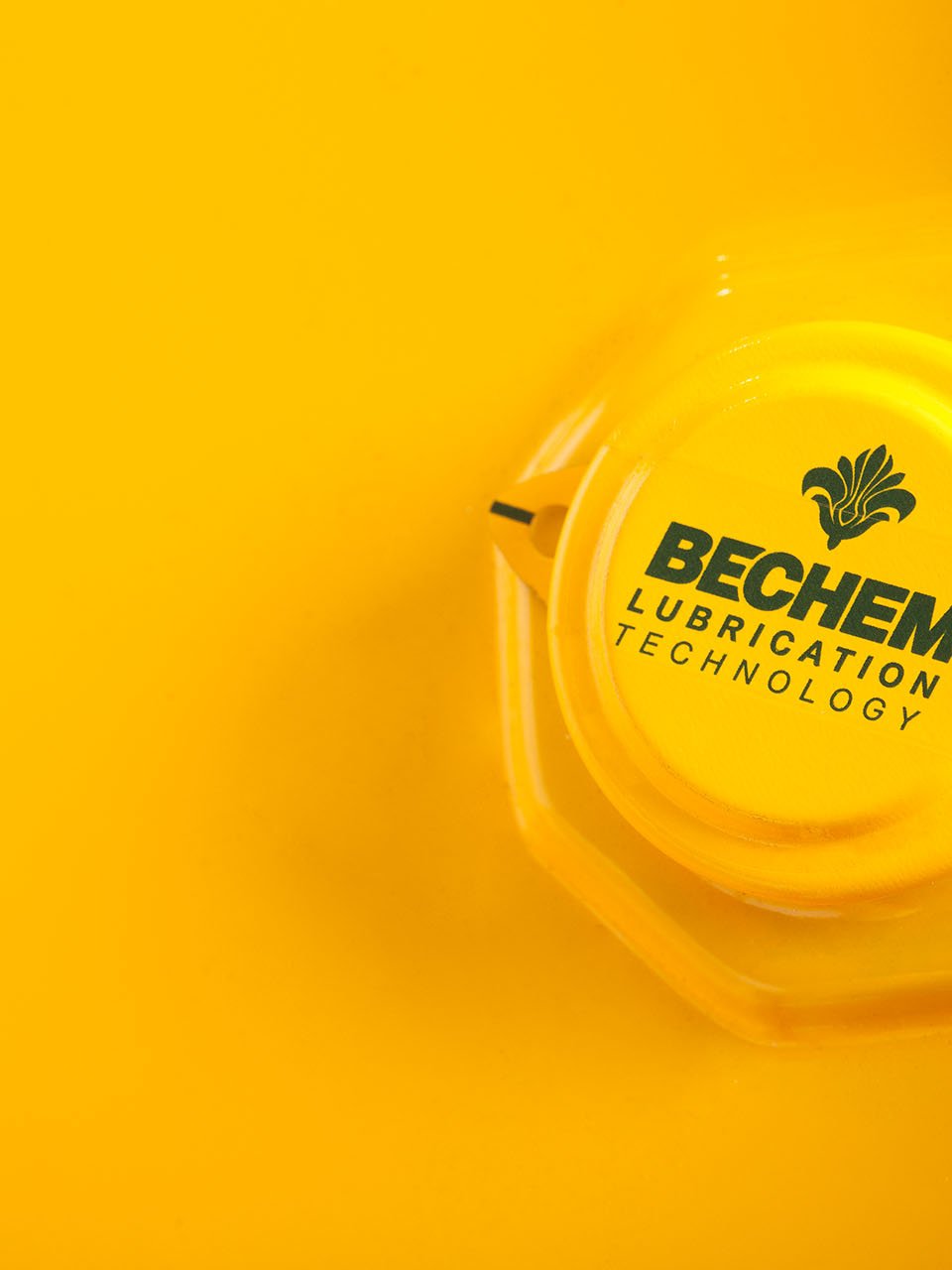 Lubricator
BECHEM Lubricator 125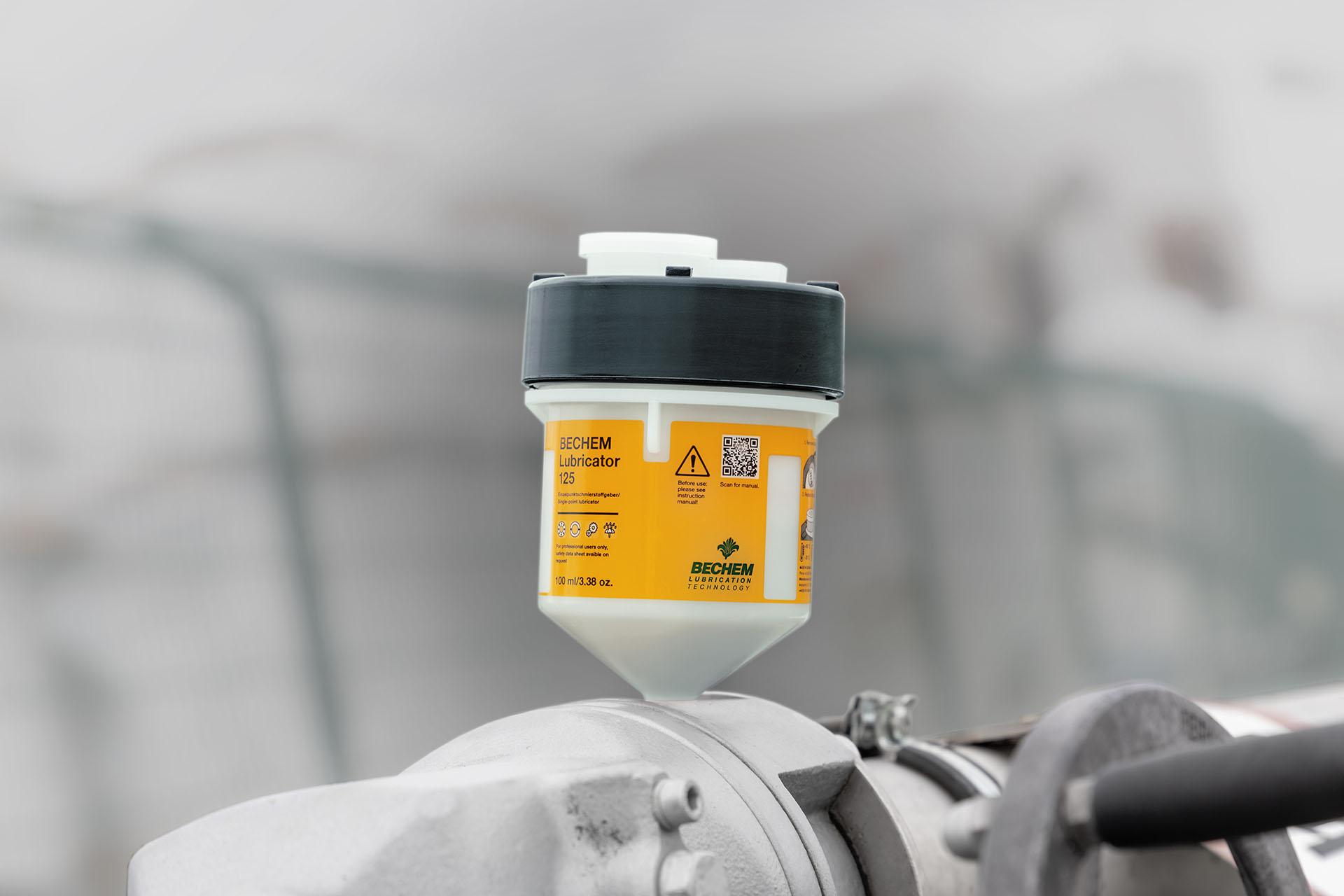 The constant, automatic, and demand-based lubricant supply by the BECHEM single-point lubricator minimizes wear and reduces maintenance-related downtimes of machines and plants.
Grease guns
BECHEM Grease Gun
The BECHEM two-handed Grease Gun 2 (Speedy Grease©) and easy-change Euro or Lube Shuttle cartridges supports an even supply of clean grease to the lubrication points and prevents the ingress of air or foreign particles in the system.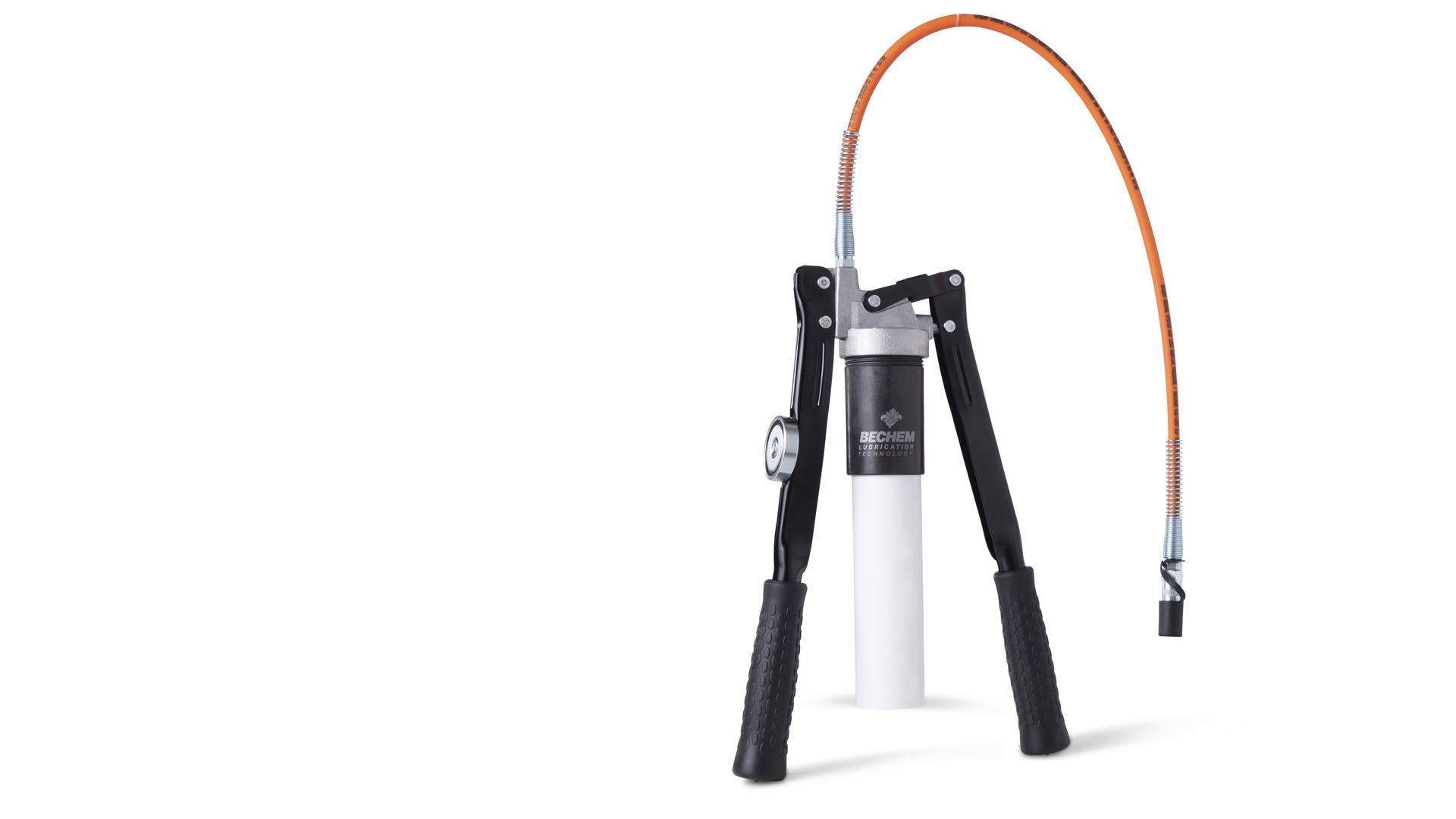 Pressure sprayer
BECHEM Compression Sprayer 3591 PU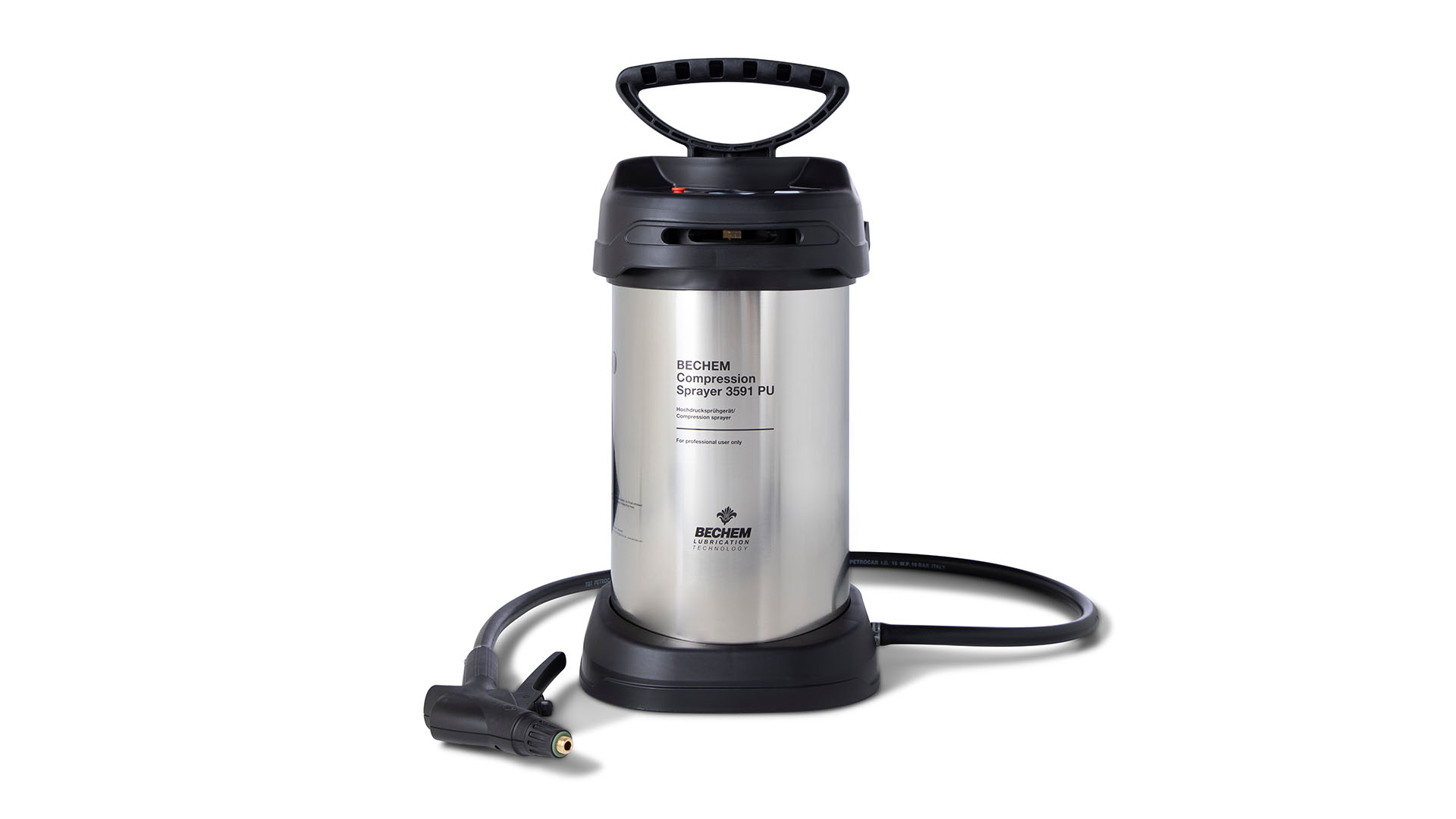 Easy and mobile – the right choice when both performance and mobility are key.
Efficient lubricant distribution
Call us: +49 2331 935-0 We will find the BECHEM solution for your application