Railway Technology
The train's arriving - with lubricants made by BECHEM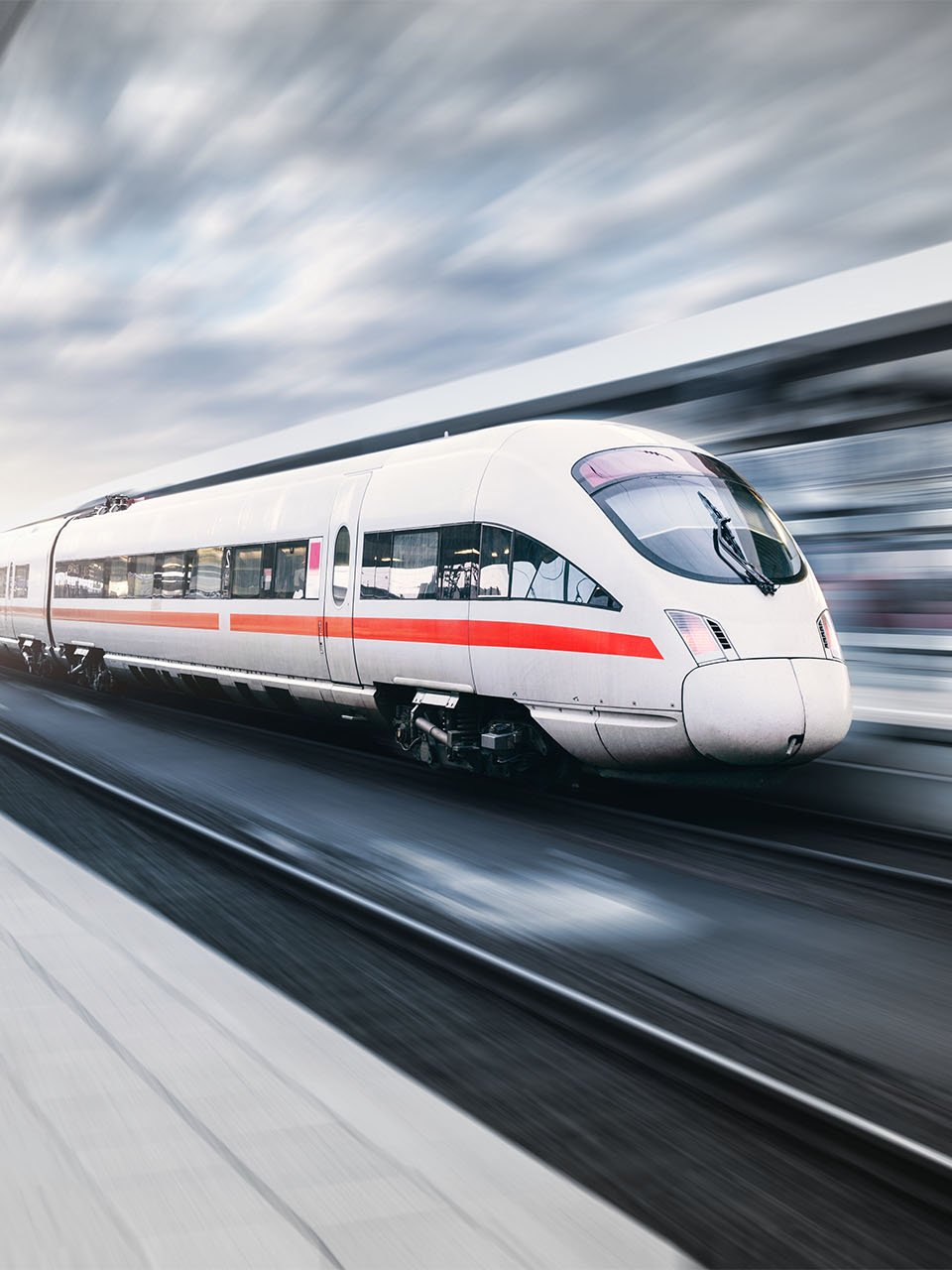 Chassis and drive
Proven performance over decades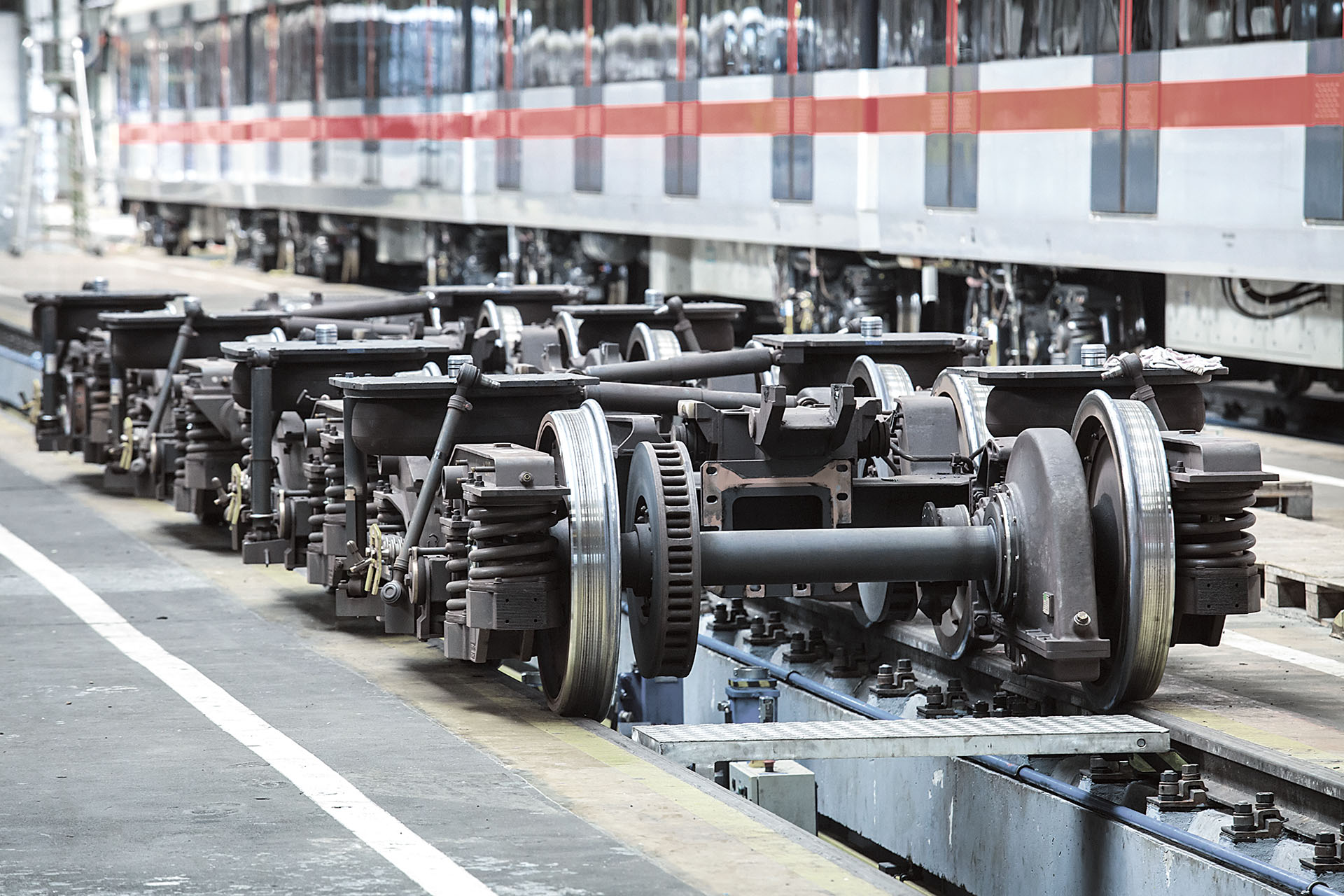 These days, lubricating greases and pastes on the chassis and drive are exposed to ever-increasing loads. BECHEM products are tried and tested, extremely reliable, and ensure the perfect interaction of all components.
BECHEM has its own test benches, e.g., for wheel flange lubrication, to make sure that global lubrication requirements for track systems are satisfied during product development activities. This can be used to simulate a range of operating conditions, such as an arctic or subtropical climate.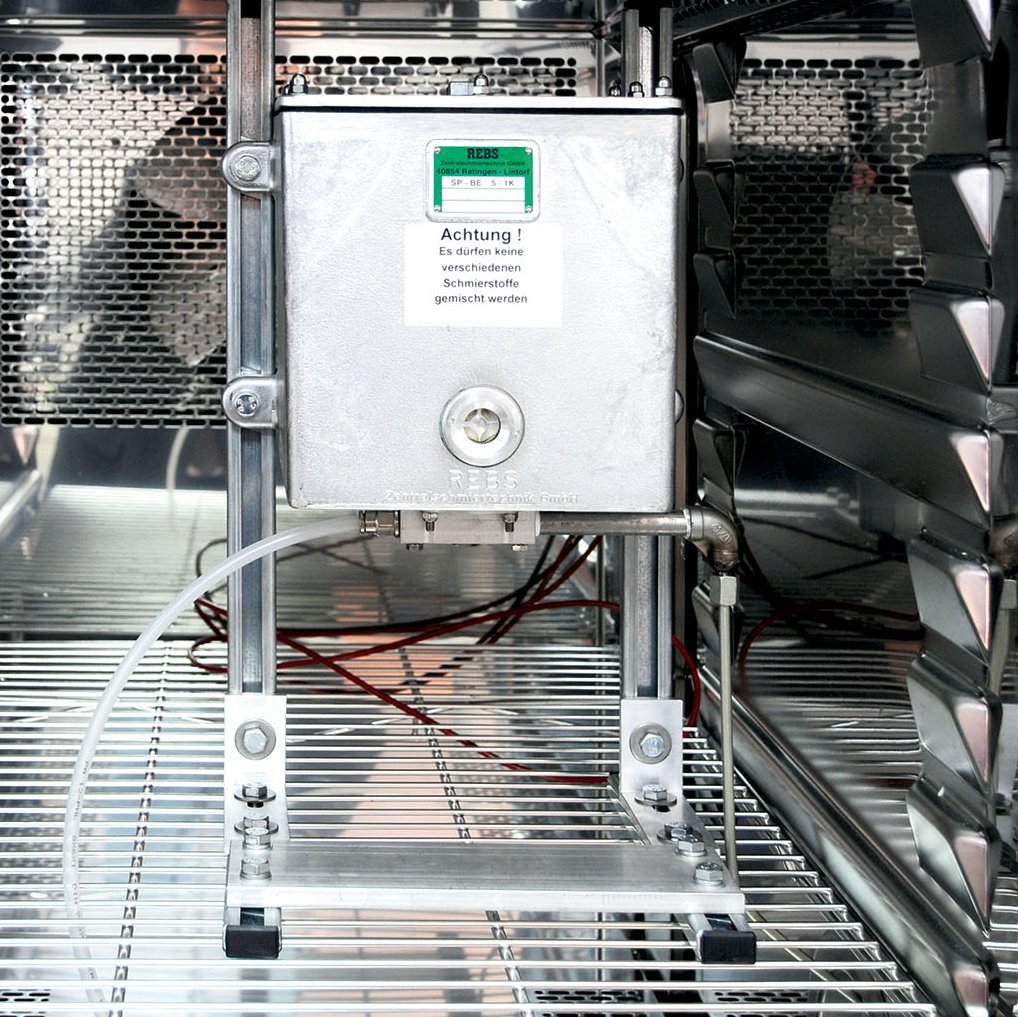 Lubricants are developed based on customer requirements.
Joints and maintenance
To keep the railway on track
Reliable high-performance lubricants are vital for lubricating joints, such as screw connections and buffer plates or air compressors, gear boxes, and hydraulics.
BECHEM products withstand the enormous pressure during shunting operations as well as the high forces that occur during journey. BECHEM rail lubricants were developed precisely for these challenging conditions and provide the necessary safety as well as helping to ensure a comfortable trip. Worldwide.
No matter whether you need cold cleaning agents and aqueous intensive and special cleaning agents for high-pressure equipment, scrubber vacuum machines, manual cleaning or lubricants in spray cans for maintenance. We've got you covered.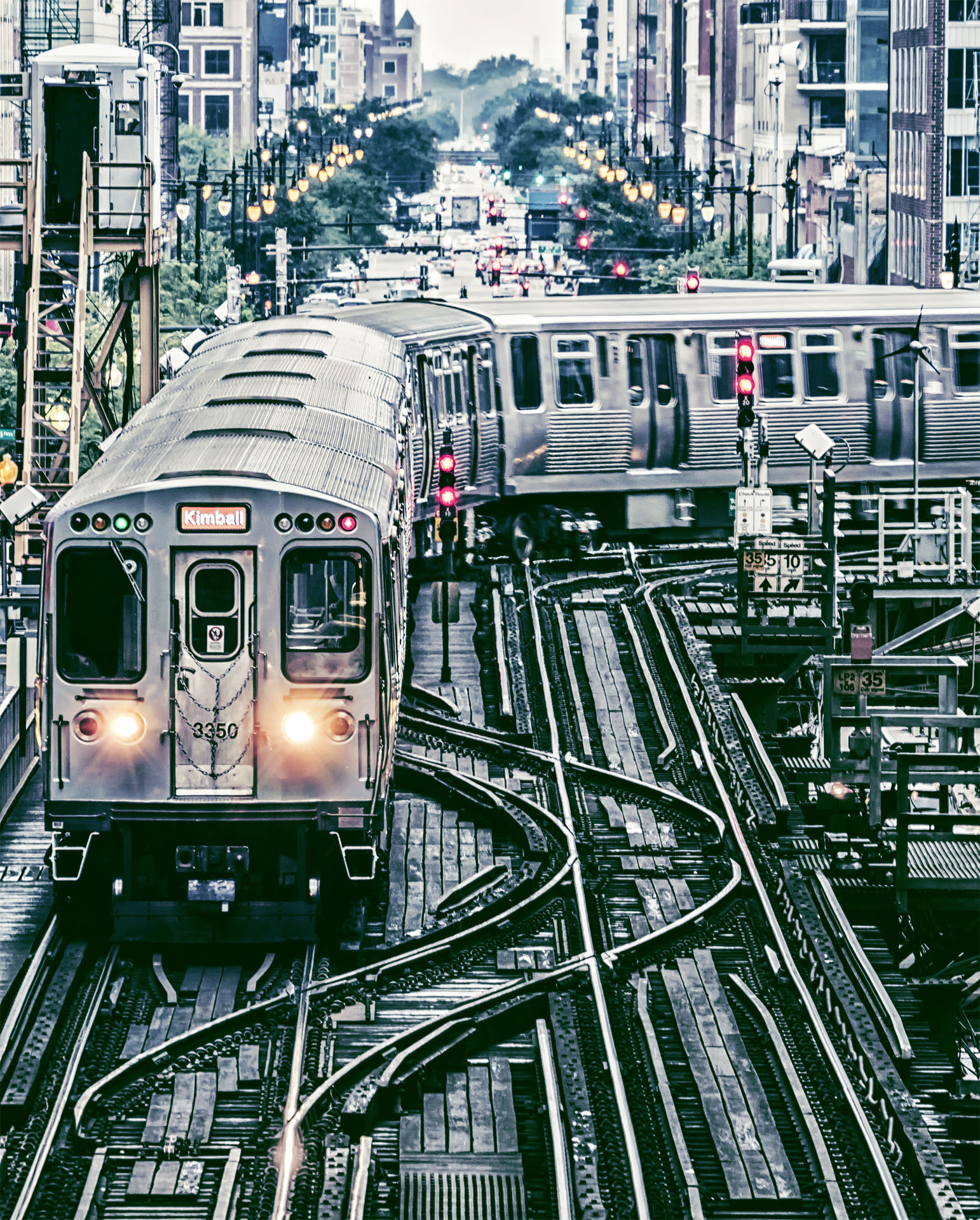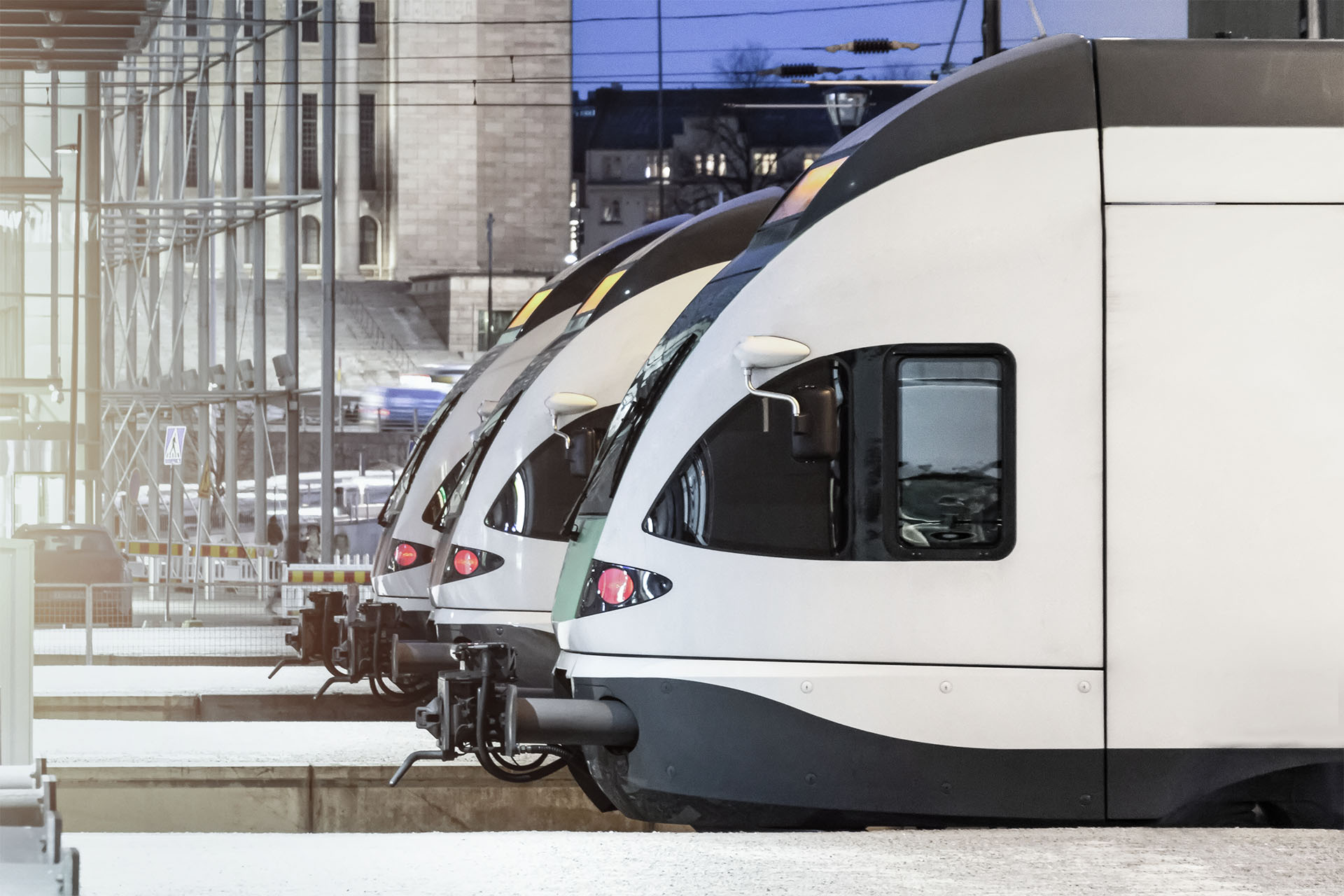 Vehicle and interior components
Better functionality and feel
Through targeted vibration absorption and an optimized friction coefficient, BECHEM lubricants enable controlled and reproducible movement processes in the interior components of railway vehicles, such as seat and table systems, actuations and switch systems, as well as door coverings.
BECHEM products make a considerable contribution to functionality and haptics while also permanently increasing the value of components and vehicles. Products specifically designed for noise reduction ensure a noticeable improvement of the driving comfort.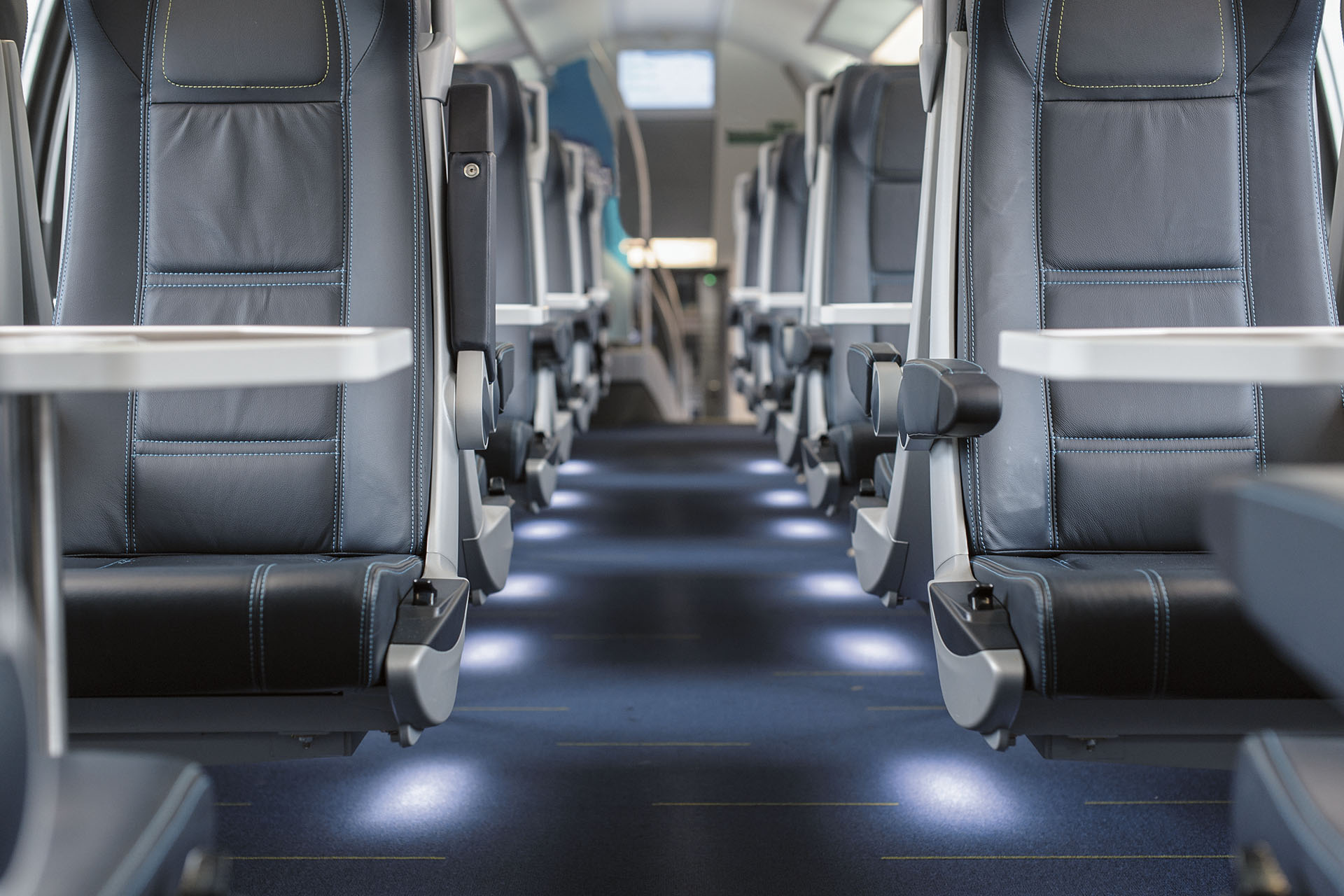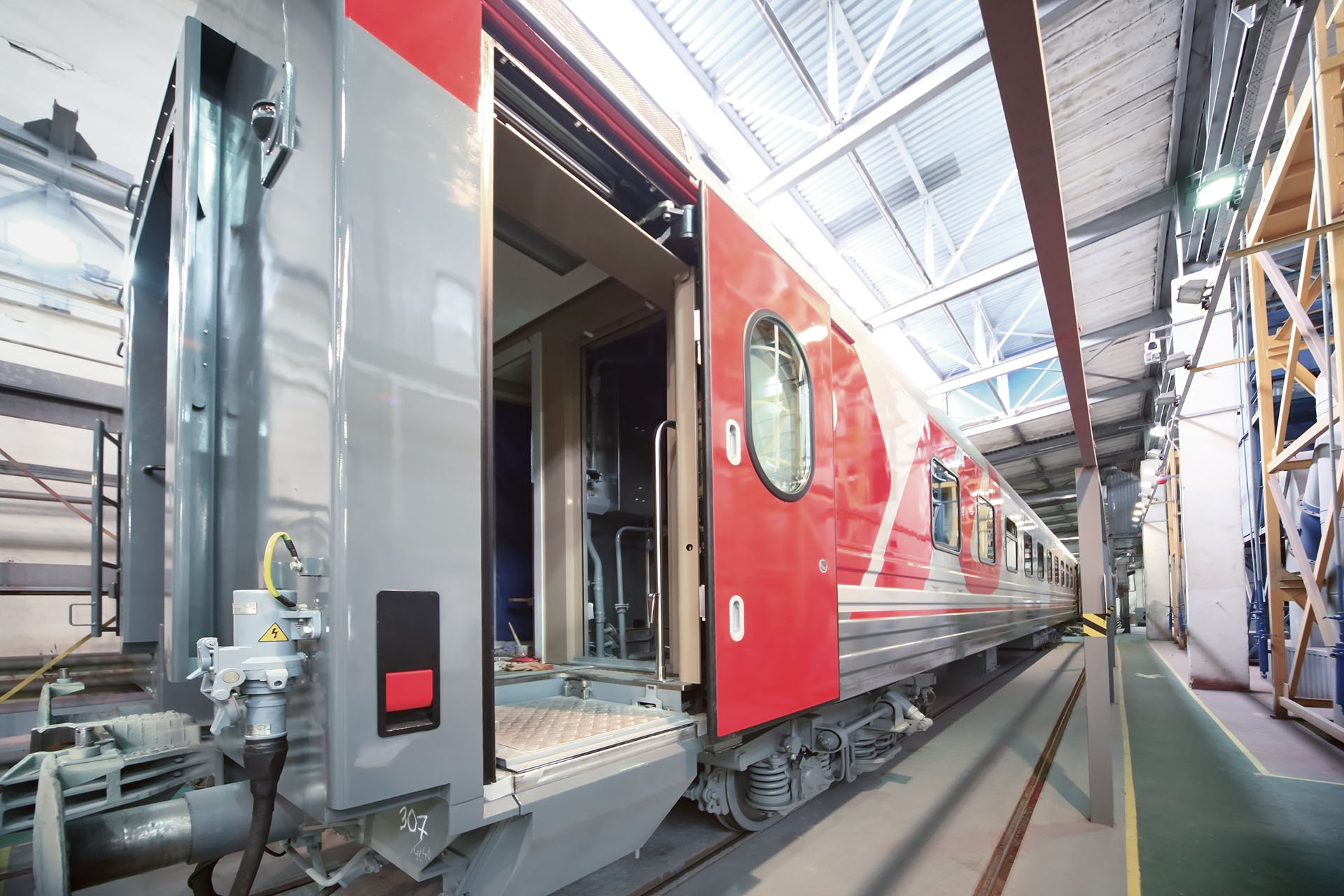 Environmentally-friendly lubricants for railways systems
Focus on the environment and performance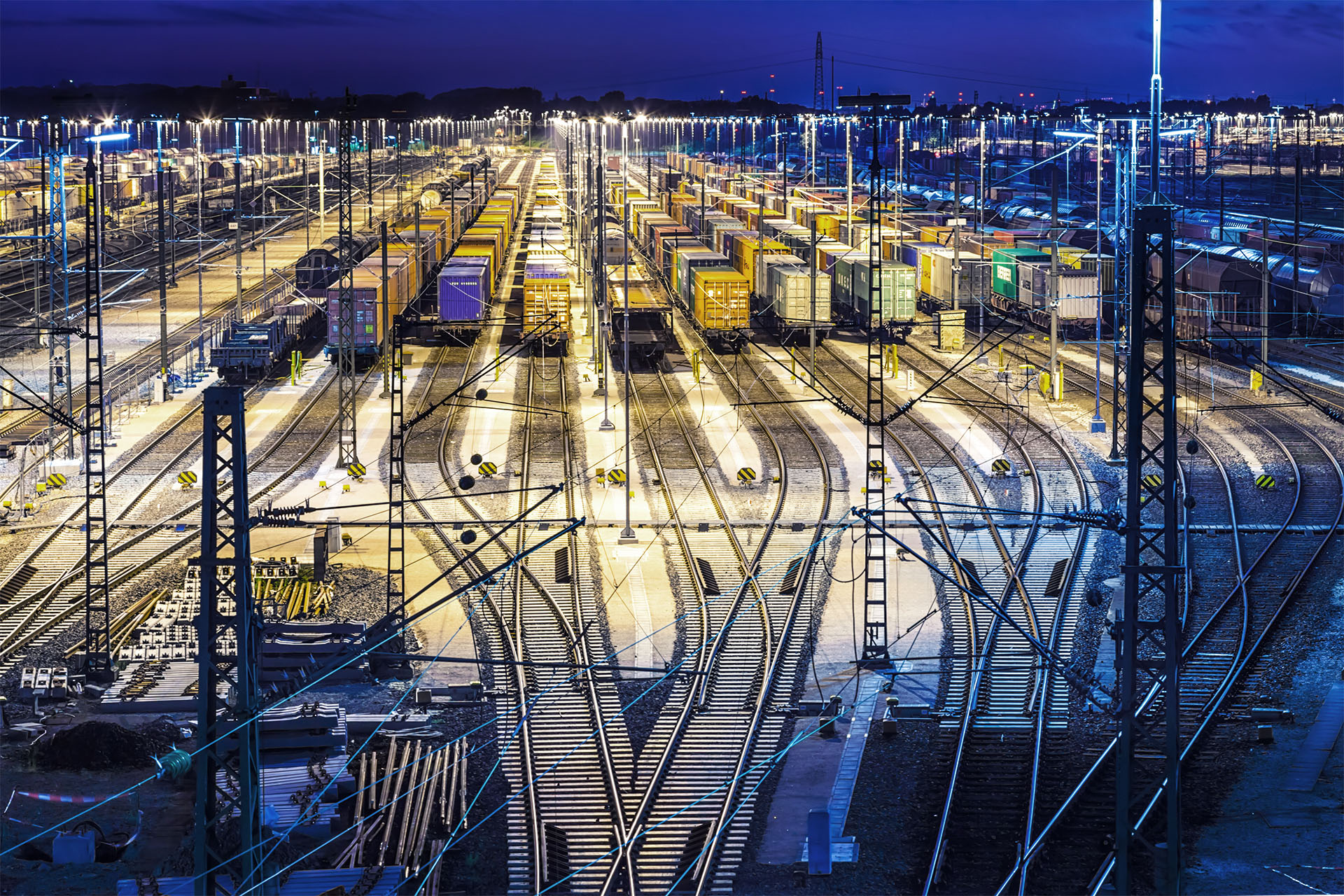 Lubricants for rail-bound transport systems are often in direct contact with the environment. The environmentally compatible, rapidly biodegradable BECHEM rail lubricants meet and in many cases exceed the legal requirements and permanently ensure the smooth and safe operation of the railway networks.
The products are perfectly suited for the various requirements for global use, such as temperature behavior, sprayability, centrifugal behavior, or pressure stability. BECHEM rail lubricants are used for wheel flange, point, and rail lubrication.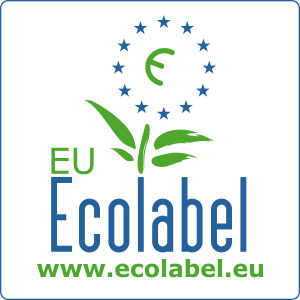 User and environmentally friendly: The spraying systems from BECHEM
Users place great importance on comfortable and convenient application technology. The features of the devices developed by BECHEM with partner companies are focused on the requirements of the various railway companies and offer good wearing comfort and stability as well as easy handling. They also have a safety quick-release fastener that allows operators to quickly remove the spray lance in dangerous situations.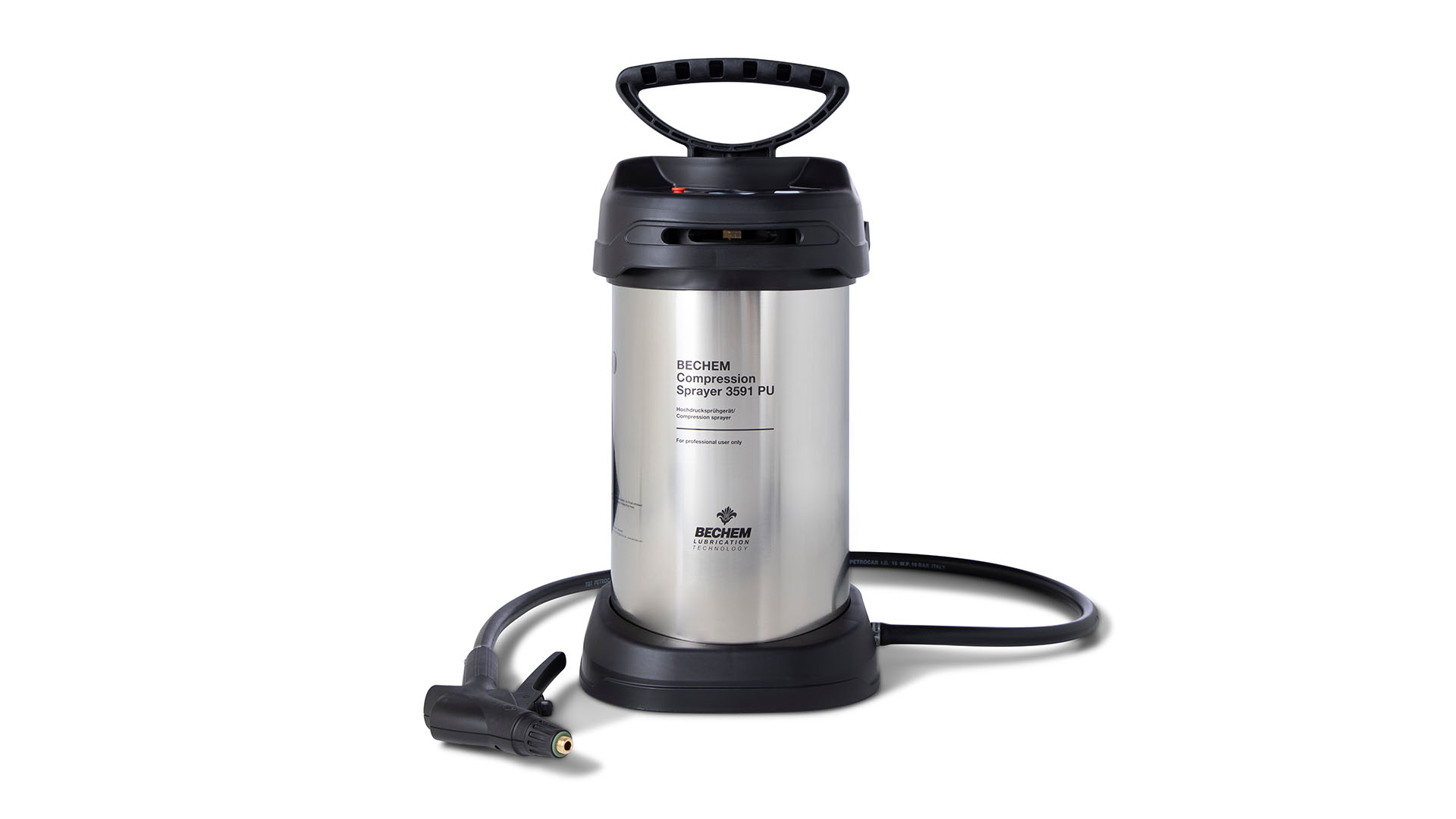 Friction loss?
The BECHEM Sales Team get solutions on track. Write to us.