Electric mobility
We are on board - with innovative lubrication solutions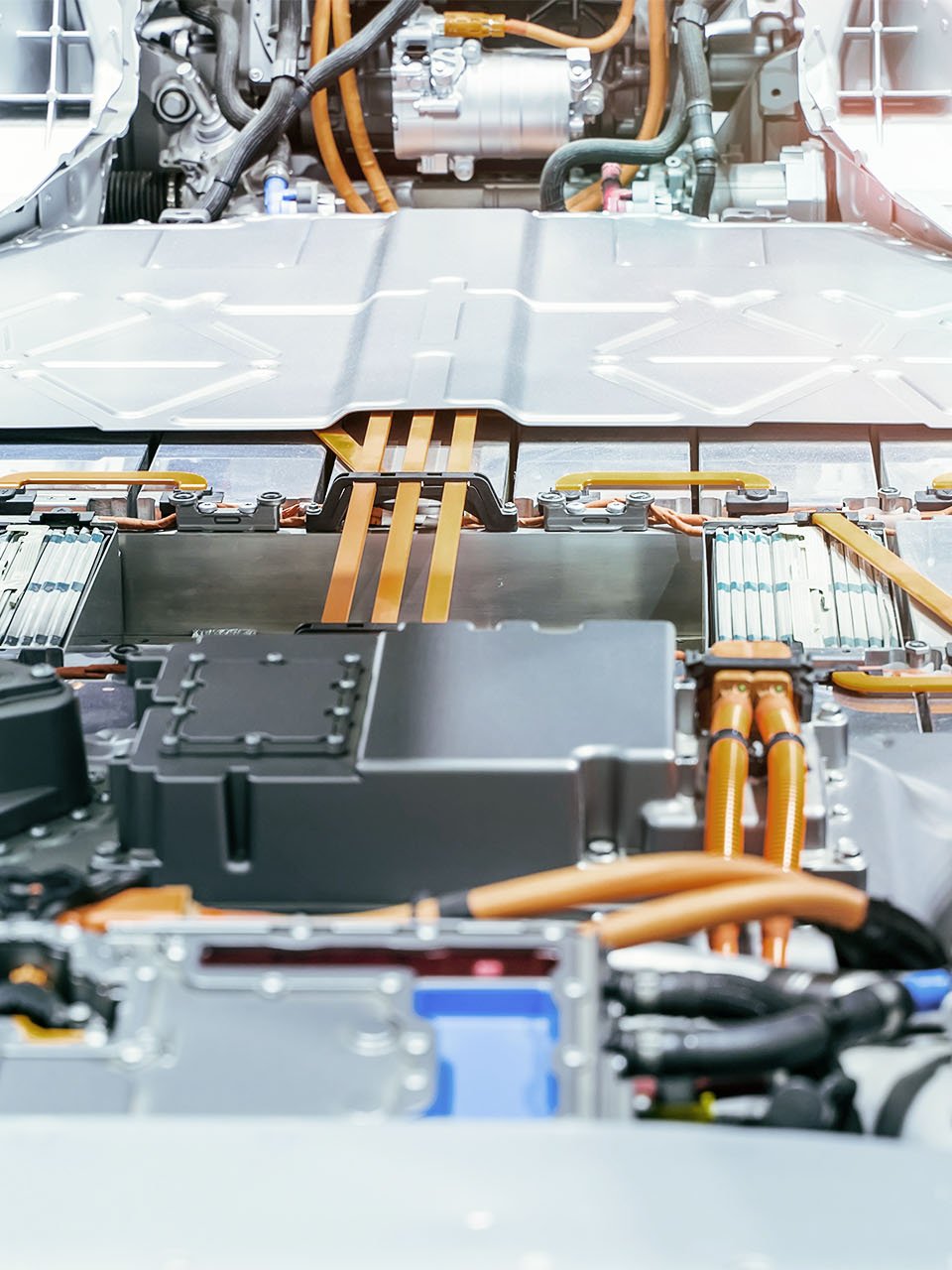 We provide solutions for electromobility
Future made by BECHEM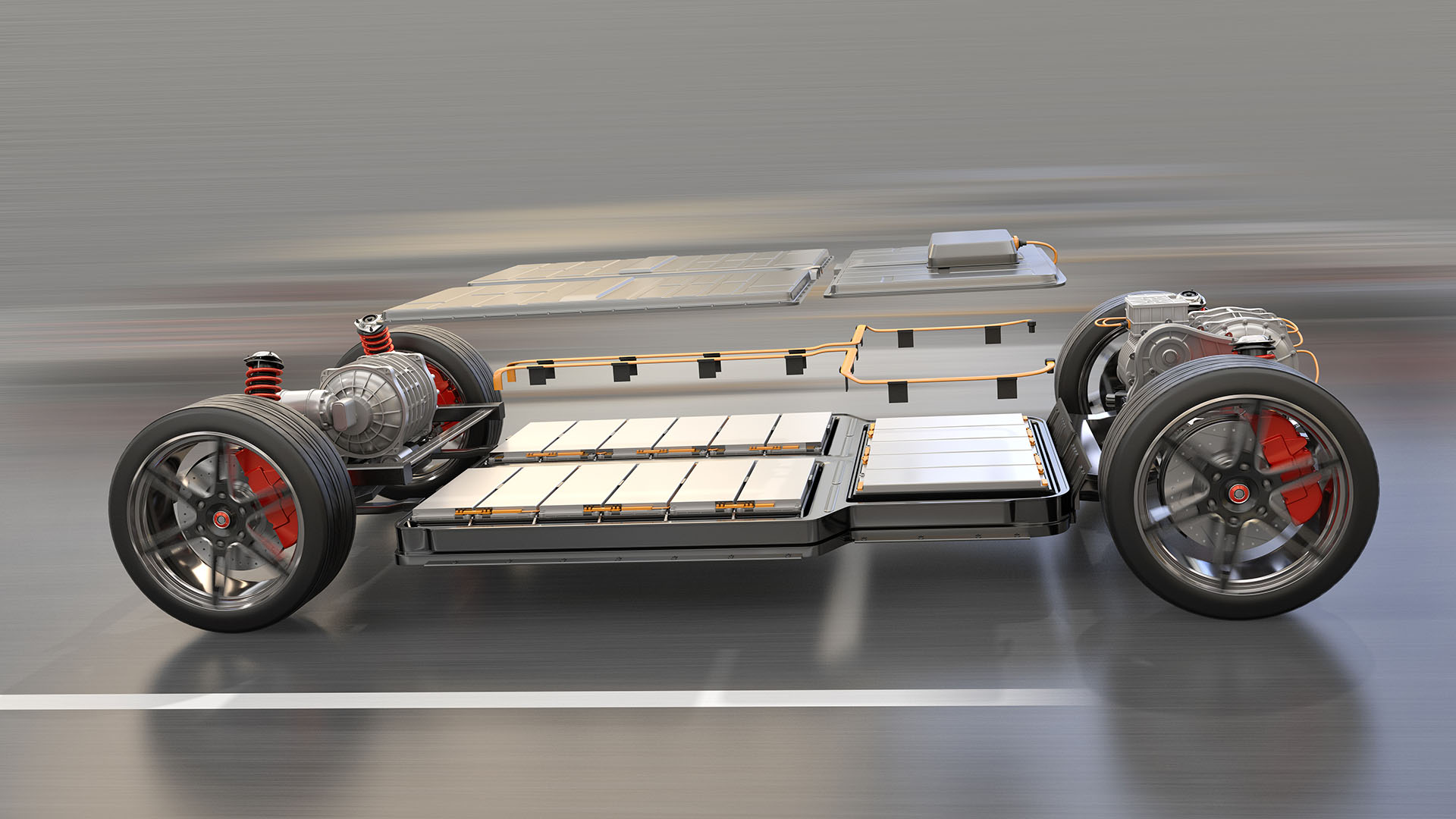 Pure battery electric vehicles (BEV) call for major changes to design elements constitute a new vehicle type with its own geometry together with a low noise level typical of electric vehicles, and great demands on design and material development. This transformation creates new tribological challenges as a result of new components and materials, generating a corresponding demand for lubricants. BECHEM has lubrication solutions for electromobility.
BECHEM offers the automotive industry a global partnership for lubricant development and production. With its laboratories and state-of-the-art chemical and physical testing and analysis systems, BECHEM is ready to develop the right lubrication solutions for applications the world over.
Core technology
Electric motor
Alongside the battery, it is the electric motor and the power electronics that form the technological core of an electric car. High-quality copper wire windings are needed to create the electromagnetic coil of the stators and for the rotors of separately excited synchronous motors. BECHEM offers a high-performance and proven range of products for everything from production of the continuous cast rods to the drawing, annealing, and further processing steps.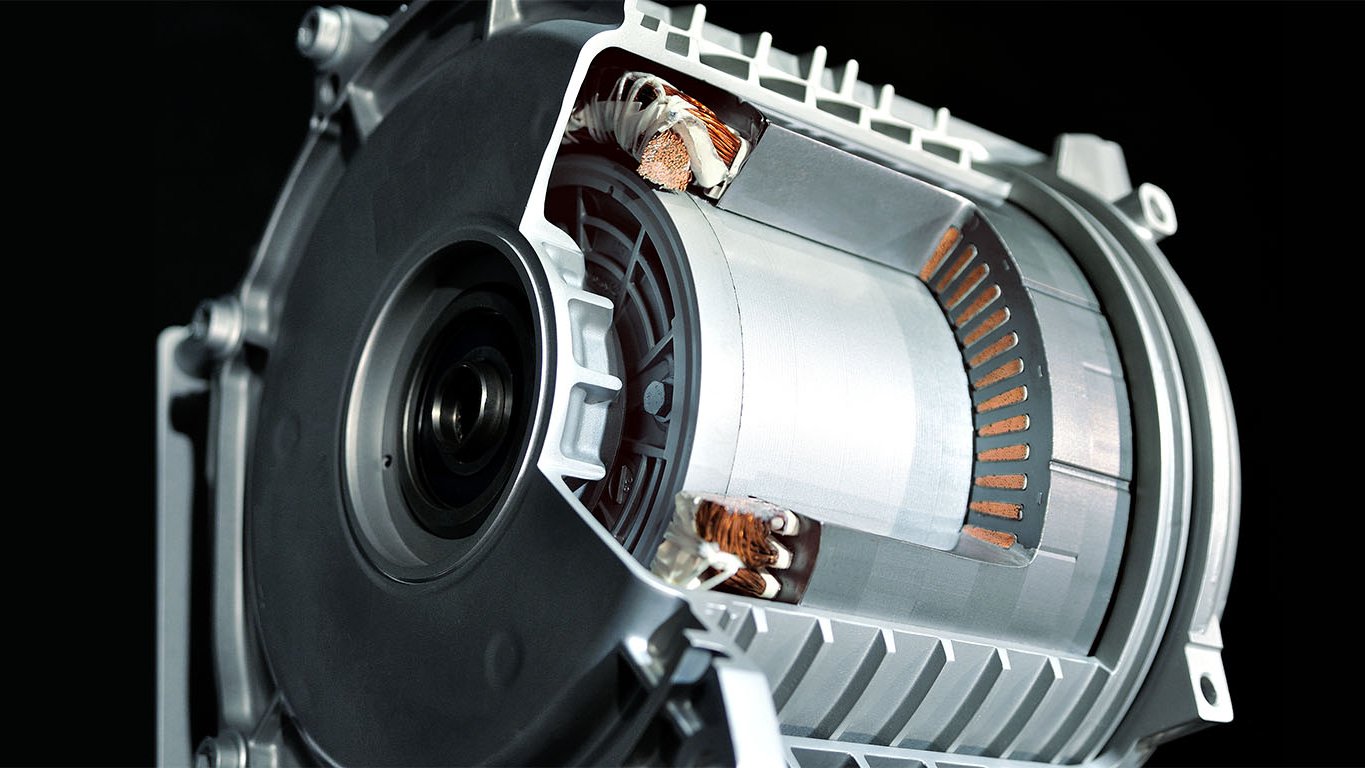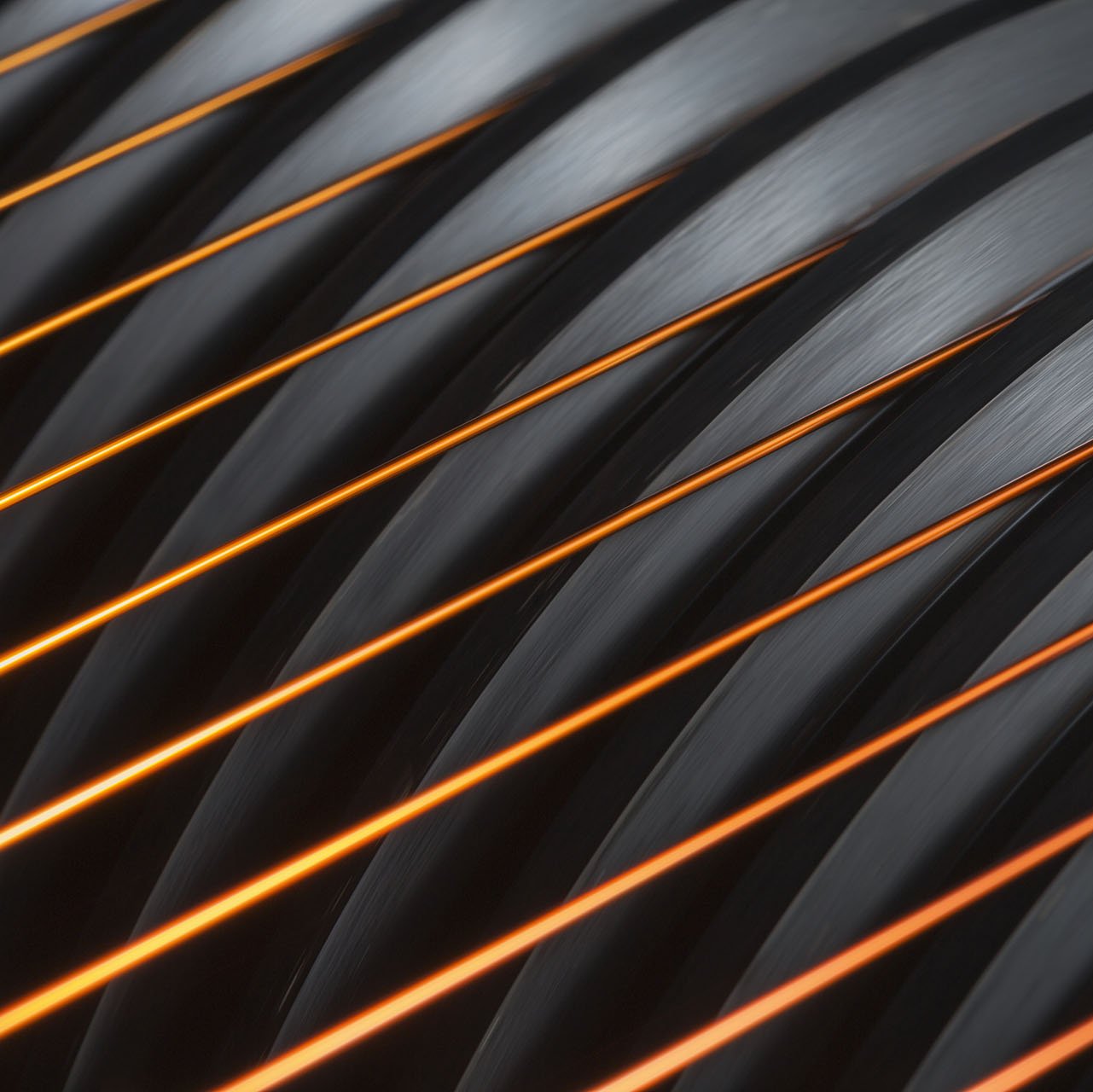 The outstanding drawing lubricants of the BECHEM Unopol series are used by leading global brands for the production of diverse wire geometries. BECHEM always has its finger on the pulse of technological advancements, adapting to ever-changing and increasingly complex machine technology. As a member of the NF Wire Forum consortium, BECHEM is in close contact and communication with important tool makers and machine builders.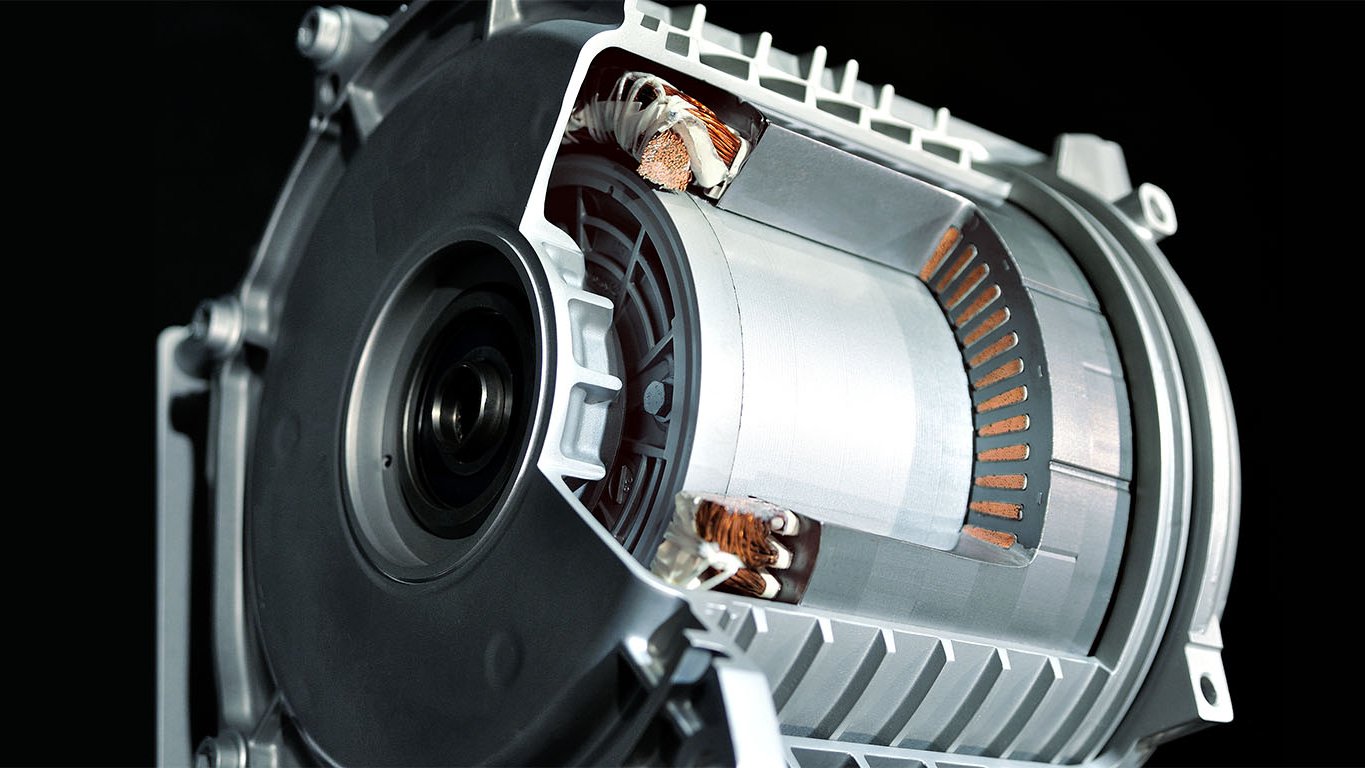 High-precision fine cutting and stamping processes with long tool lifespans play an important role in the production of many automotive components. From an expert's perspective, even the smallest deviations from the defined geometries at the edges of the electrical steel used in the production of rotors and stators can result in unwelcome decreases in performance.
Installing stators and rotors machined with worn tools in the motor cores leads to a reduced magnetization level and consequently lower motor efficiency.
Ask about BECHEM solutions for complicated and challenging fine blanking operations.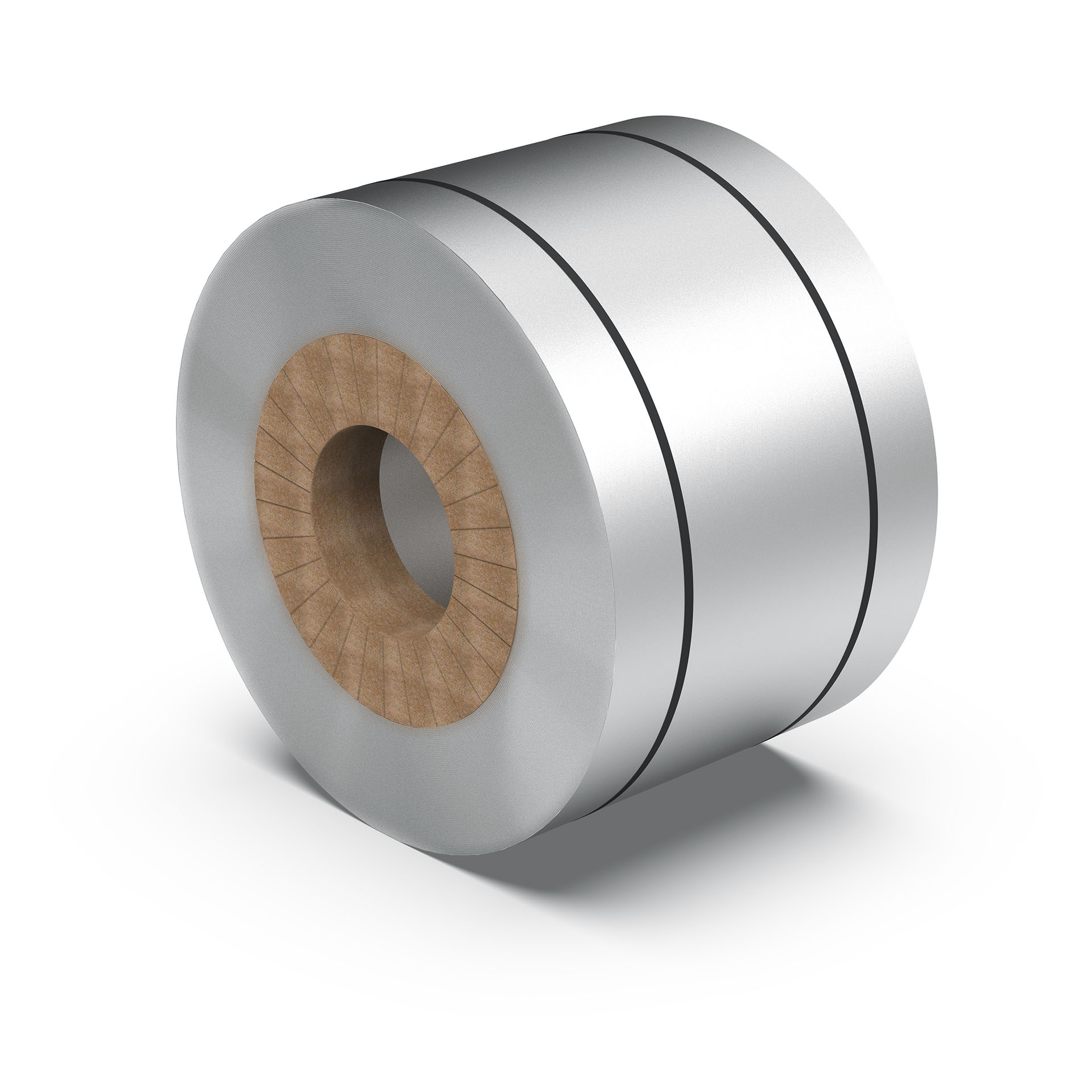 Whisper-quiet
Lifetime lubrication
Some lubricated switches are disappearing from the dashboard as these functions are moved to touchscreens. This decrease in the number of lubrication points is contrasted by a growing number of servomotors, actuators, and fans that call for extremely silent lifetime lubrication of their spindle drives, roller bearings, and plain bearings since the masking effect of the combustion engine is no longer present.
BECHEM supplies a wide product range for diverse applications, such as special, low-noise lubricating greases and products for complex challenges with respect to material compatibility and operating temperature. BECHEM offers new low-noise, high-speed lubricating greases of noise class GN4 with a base oil viscosity of 100 mm²/s at 40°C, which also perform impressively in applications at lower speeds to cover a uniquely wide spectrum of operating conditions.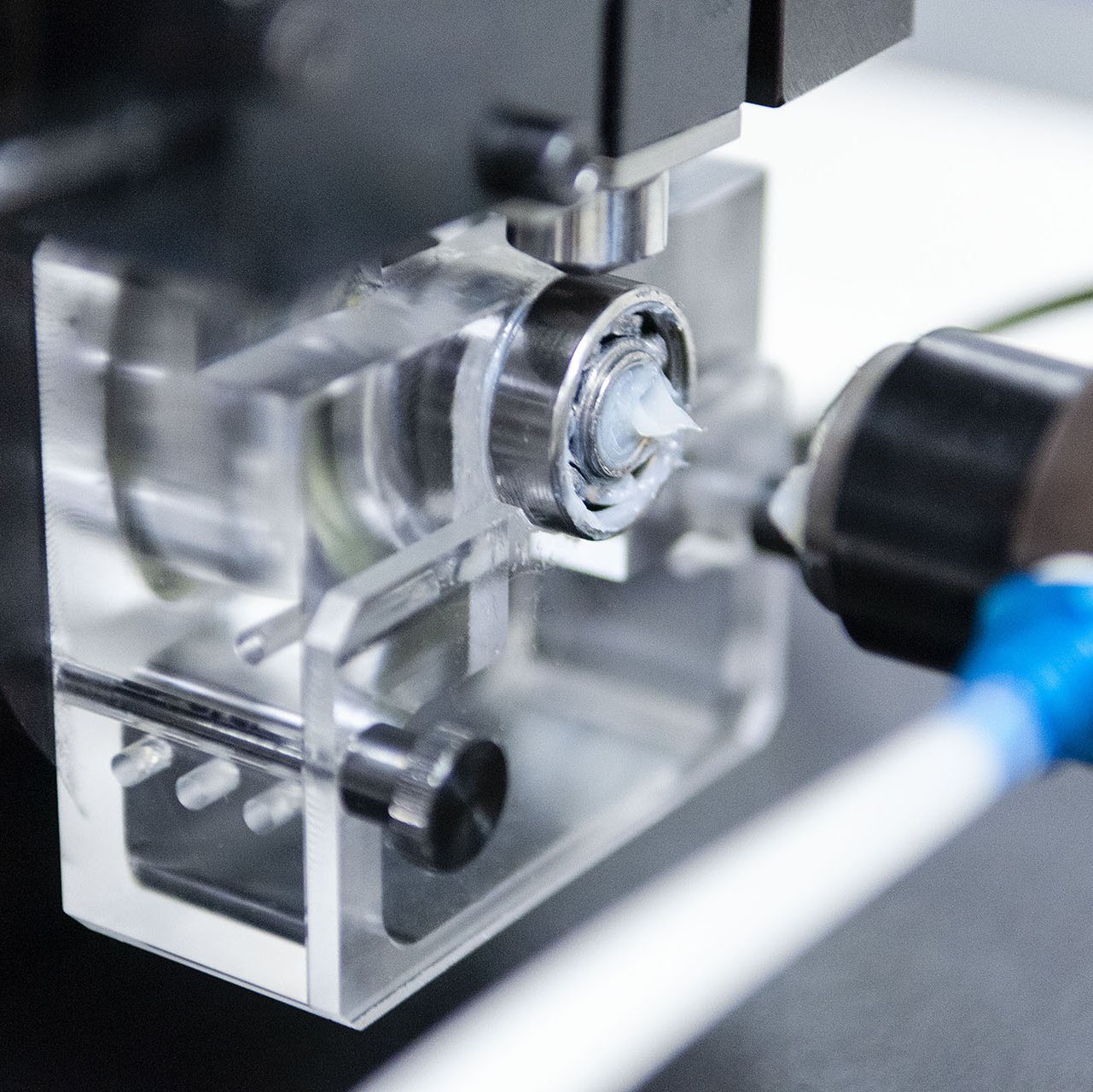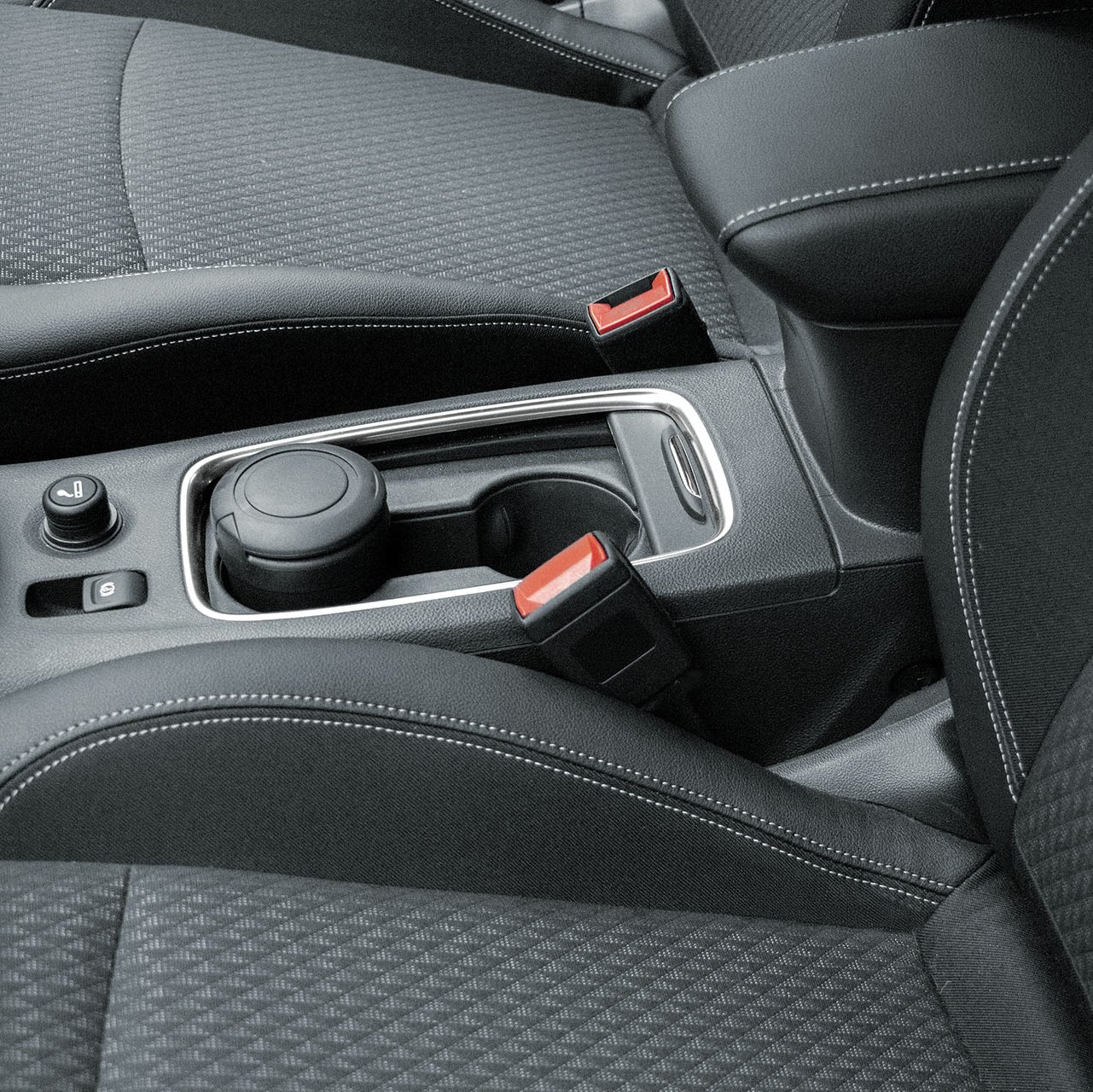 A quiet ride
Without background noise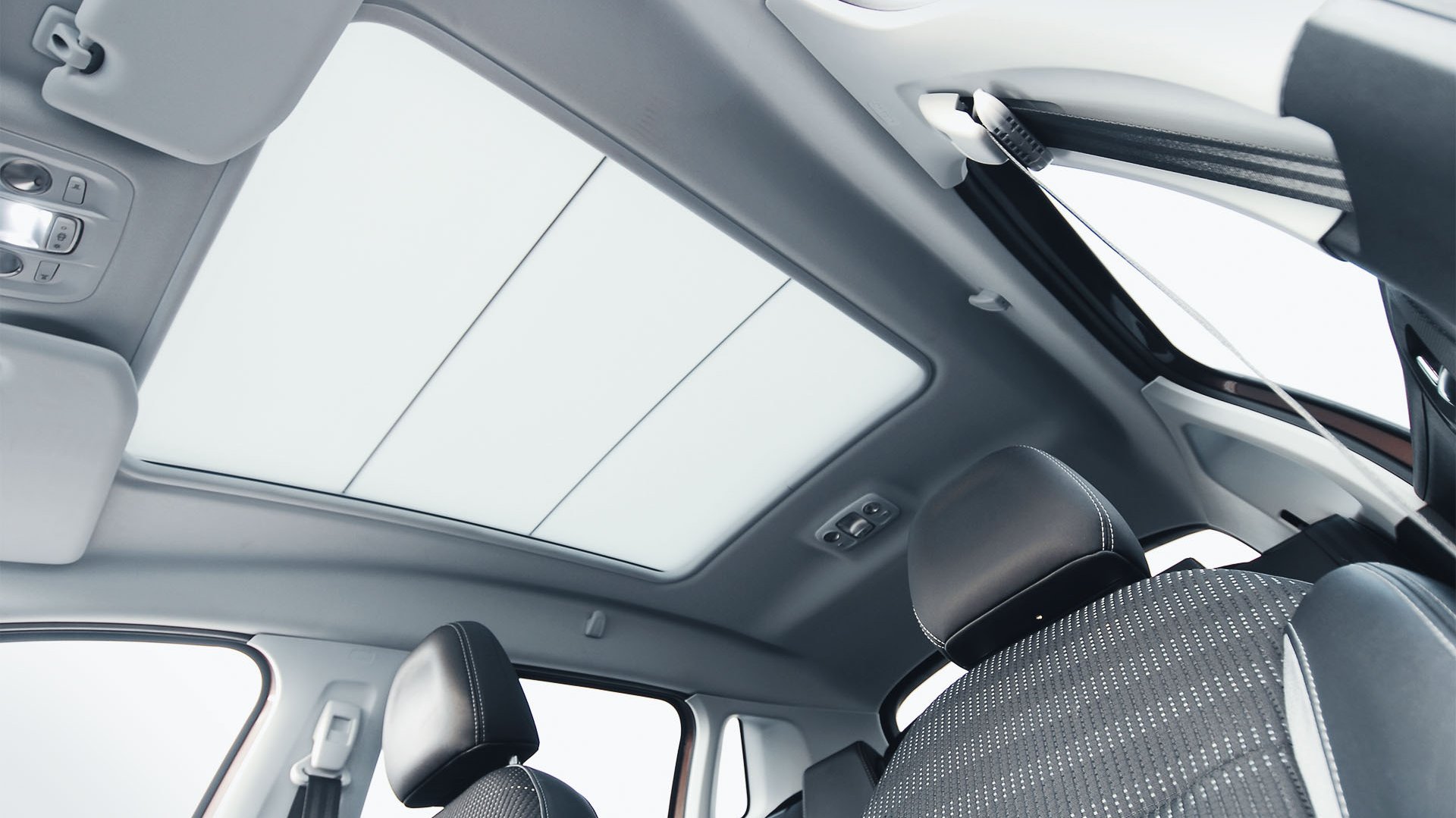 Not only the elimination of combustion engine noises but also a variety of measures to reduce wind and rolling noises produce a driving experience with an extremely low noise profile. This is made possible by, among other things, acoustic films in windshields, body insulation, the replacement of exterior mirrors with camera systems, and even foam elements added to tires. The result: stick-slip creaking noises, such as from the bellows movement while steering, or smacking noises from the twisting of the car body are perceived more clearly by the driver and passengers than before.
Typical functional noises of switches and adjusting mechanisms in the seat modules can also be irritatingly loud unless they harmonize with the quality profile of the vehicle and its acoustic design. Gentle, quiet gliding and stopping calls for high-quality special lubricants with outstanding damping properties to suppress annoying noises for the lifetime of the car. BECHEM has developed an extensive range of lubricants and anti-friction coatings that contribute to significant improvements in driving comfort while also offering excellent material compatibility.
Special lubricants enable specifically tuned vibration damping, friction value optimization, and controlled, reproducible movements. This supports custom haptic and acoustic properties for kinematic components.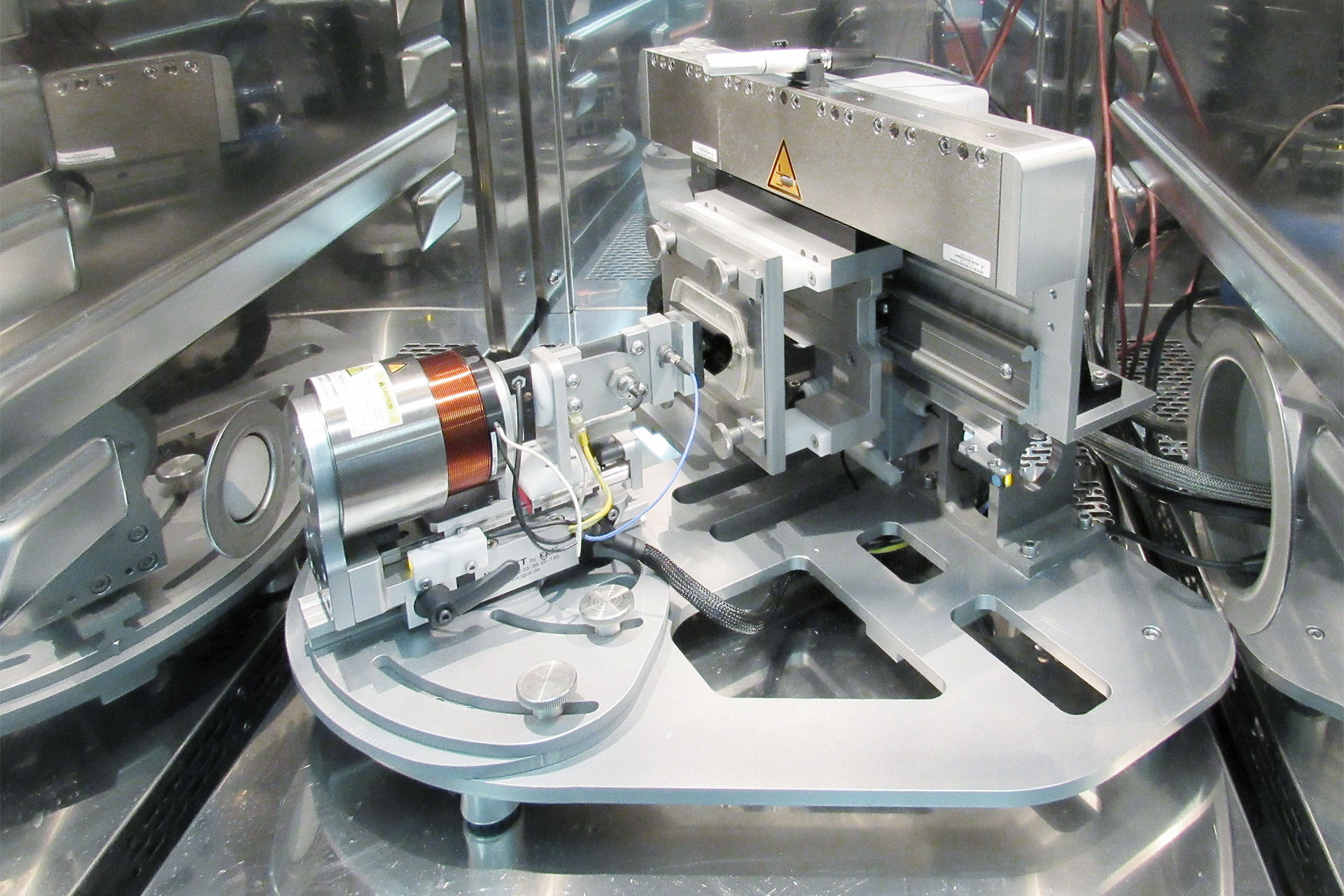 Firm connections
Cold forming
In addition to classic weld joints, electric vehicles also feature many – sometimes highly complex – applications for joining elements: crash frame, battery tray, top cover, underbody protection for the battery and the power electronics housing.
To increase the share of environmentally friendly production processes and produce parts with fewer pollutants, optimized resource efficiency is an important topic for the creation of specially manufactured screws, bolts and sleeves. BECHEM supplies an extensive range of high-performance forming lubricants for the multistage wire forming process (cold forming). BECHEM is a pioneer in the process of zinc-phosphate-free wire coating with improved environmental-friendliness and energy efficiency.
BECHEM cooling lubricants for turning, drilling, and milling as well as sheet forming media are used for the efficient and sustainable processing of the various frame profiles and other support elements.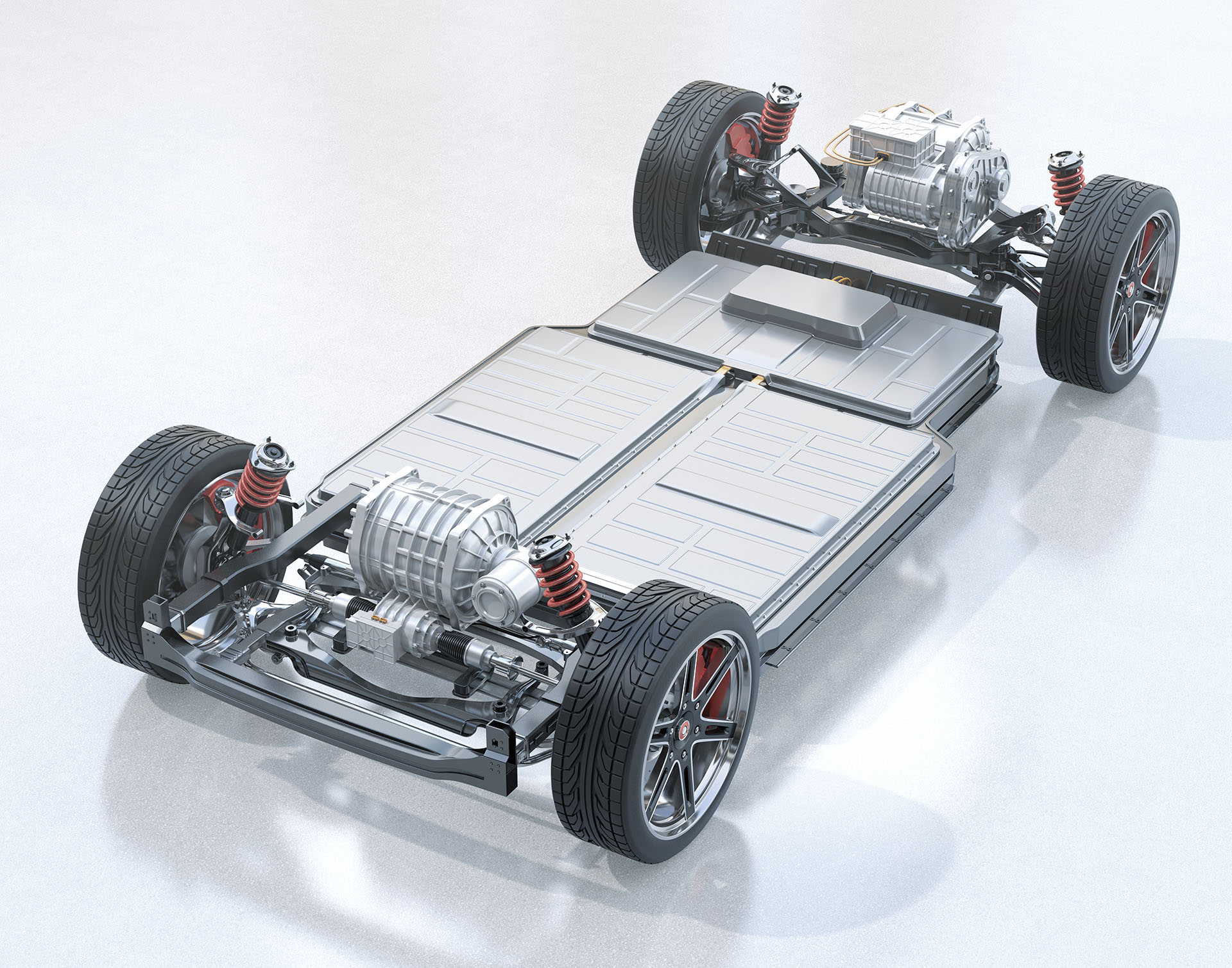 Tried and tested BECHEM high-performance lubricating greases perform reliably in classic automotive components. In manufacturing as well, advanced, state-of-the-art processing media are utilized for machining and forming, such as water-based lubricants and separating agents for the production of rotor shafts.
Speeds on the order of 20,000 rpm are standard in electric motors. Development efforts are striving for speeds as high as 50,000 rpm. The shaft that holds the rotor is supported in two high-performance ball bearings. In order for cardan shafts to continuously transmit the high torques to the wheels, they are assisted by a low-maintenance, oil-lubricated single-speed transmission. Alongside these applications, BECHEM offers high-performance solutions for many classic components of the vehicle chassis.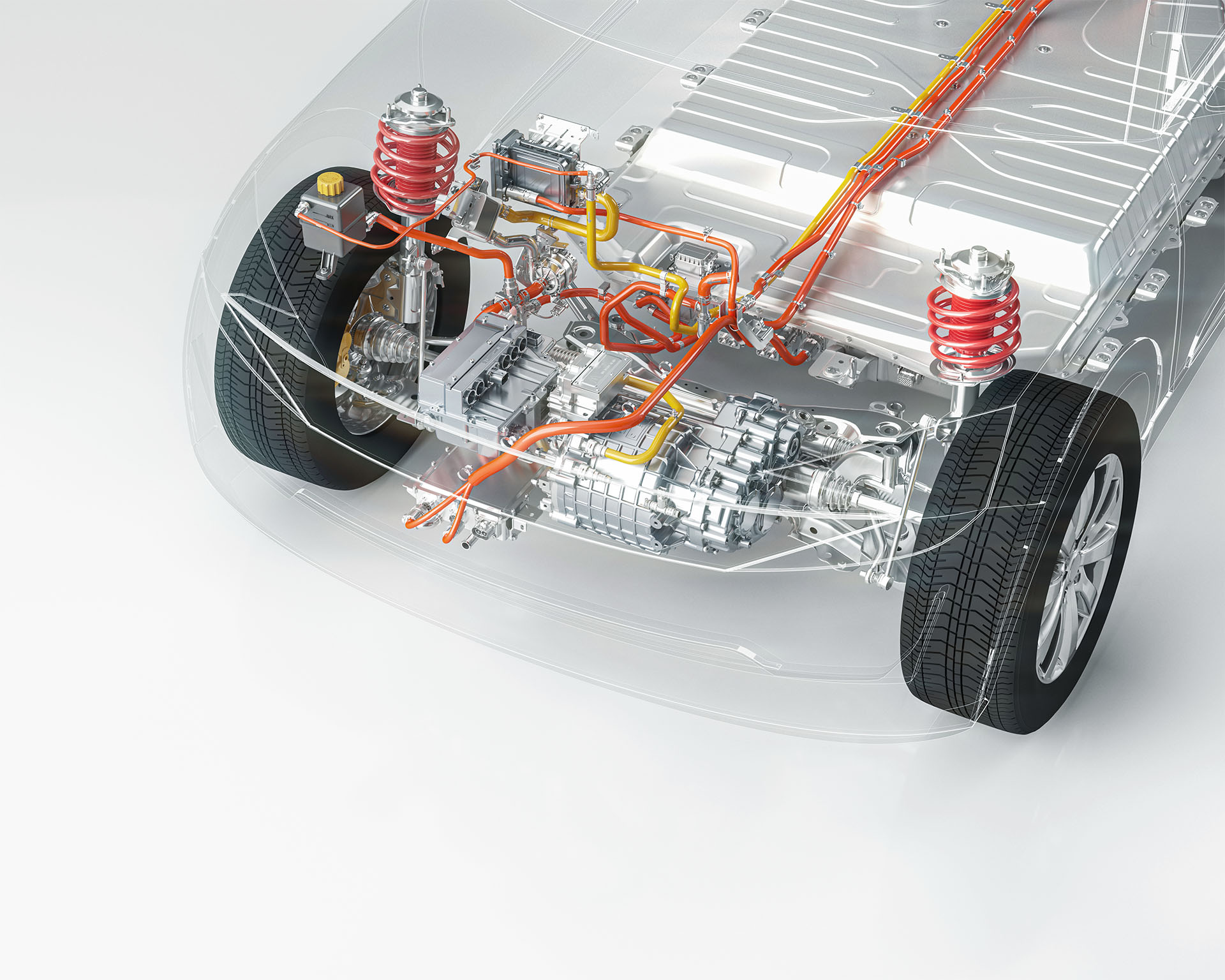 Moderate temperature curve at high performance
Berutemp PE 2-10 HS delivers impressive performance figures at speeds exceeding 50,000 rpm in the FAG WS 22 spindle bearing test (hybrid bearing) and in the SKF BeQuiet test with the best possible noise class GN4.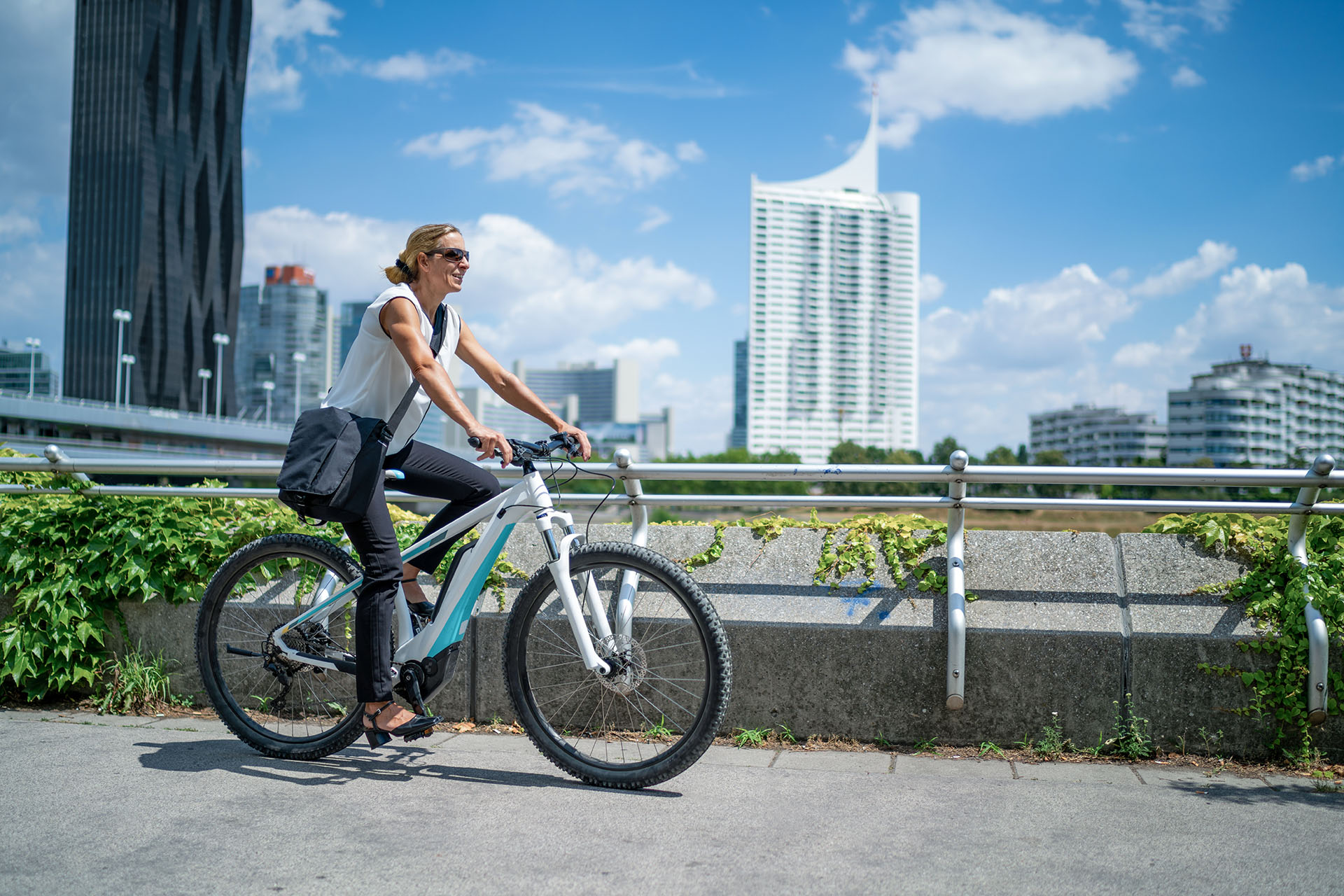 BECHEM also has the answers when it comes to questions of material compatibility between plastic and metal gears in other e-mobility applications, such as e-bikes and electric scooters
In close contact
With protection
During loading operations in cargo infrastructure and in vehicles, contact systems are subject to very wide temperature ranges as well as a high number of plugging cycles. High mechanical insertion and releasing forces also produce additional wear.
BECHEM products for electrical contact lubrication meet the highest demands for lubrication, protection, and improved electrical conductivity. With their wide operating temperature range, they make a major contribution to the long lifespans and sophisticated functionality of advanced electrical contact systems. They are also compatible with most plastics and insulation materials. BECHEM works closely with the automotive industry to develop special solutions for OEMs as well as for the service, after-sales, and accessory sectors. In addition to classic lubricants, other possibilities include special anti-friction coatings – potentially combined with lubricants.
Hydrophobic coatings can prevent contact with water, such as on covered door handles, locking systems, or mechanical covers on charging connections, while also limiting the formation of ice layers thanks to pearling effects.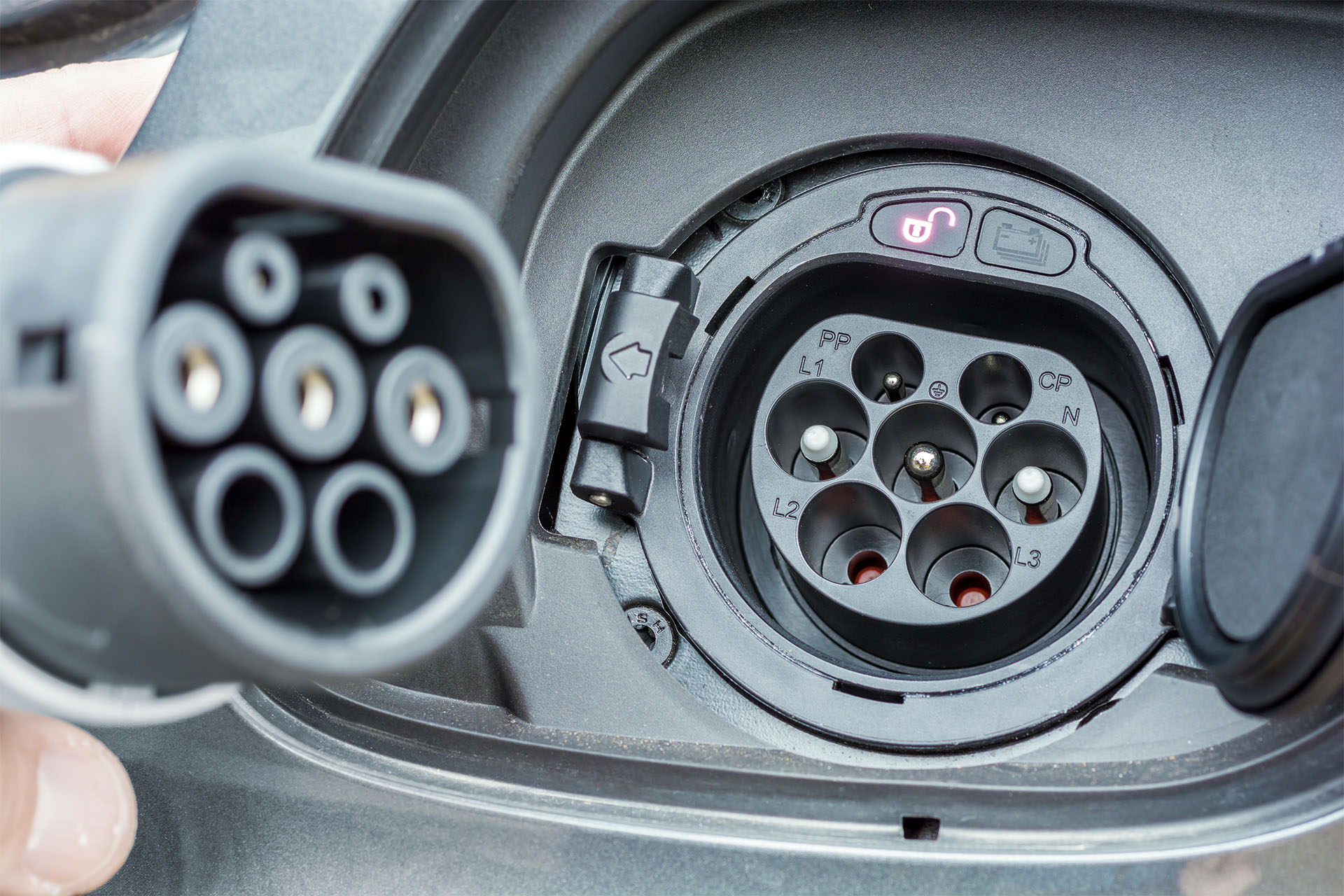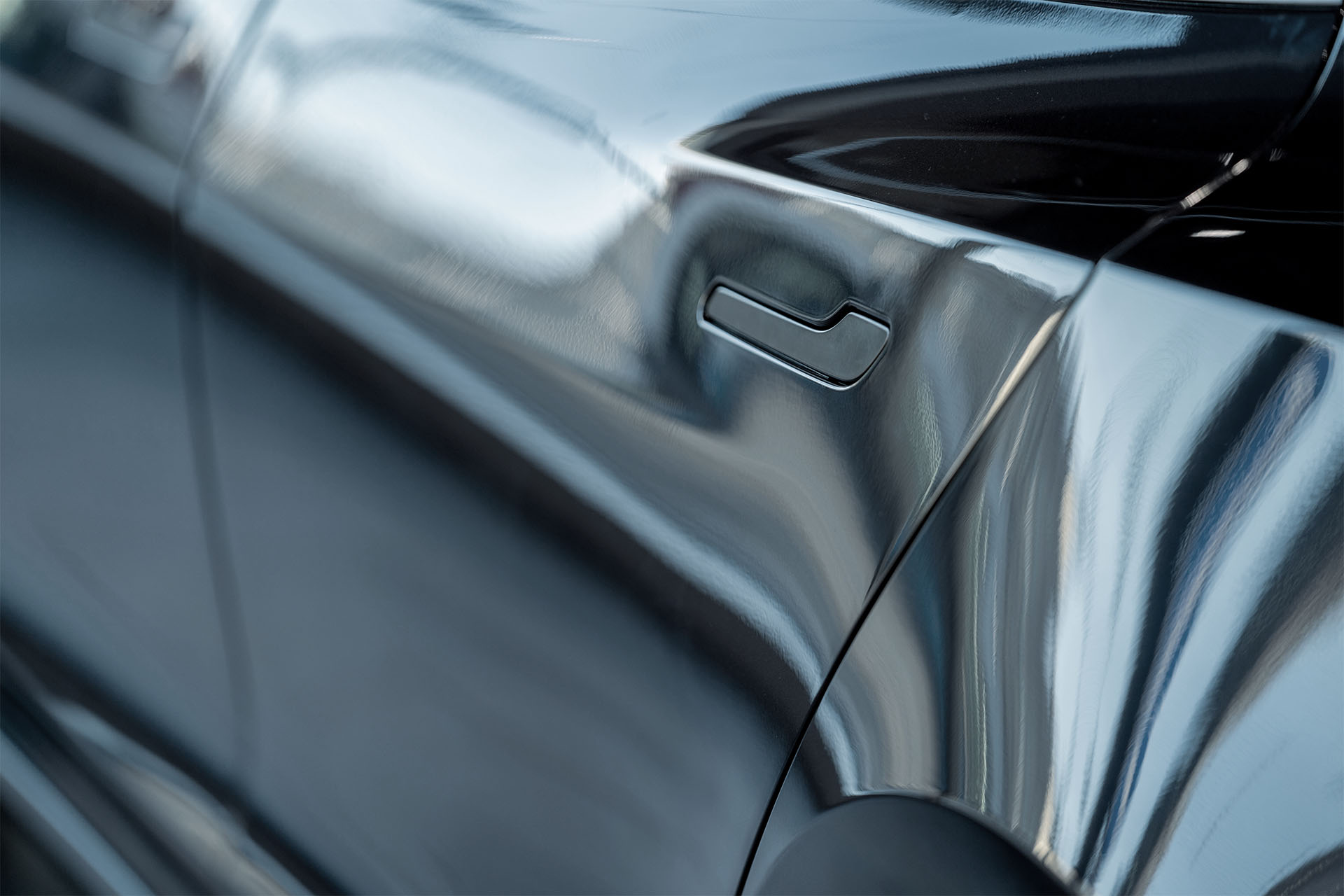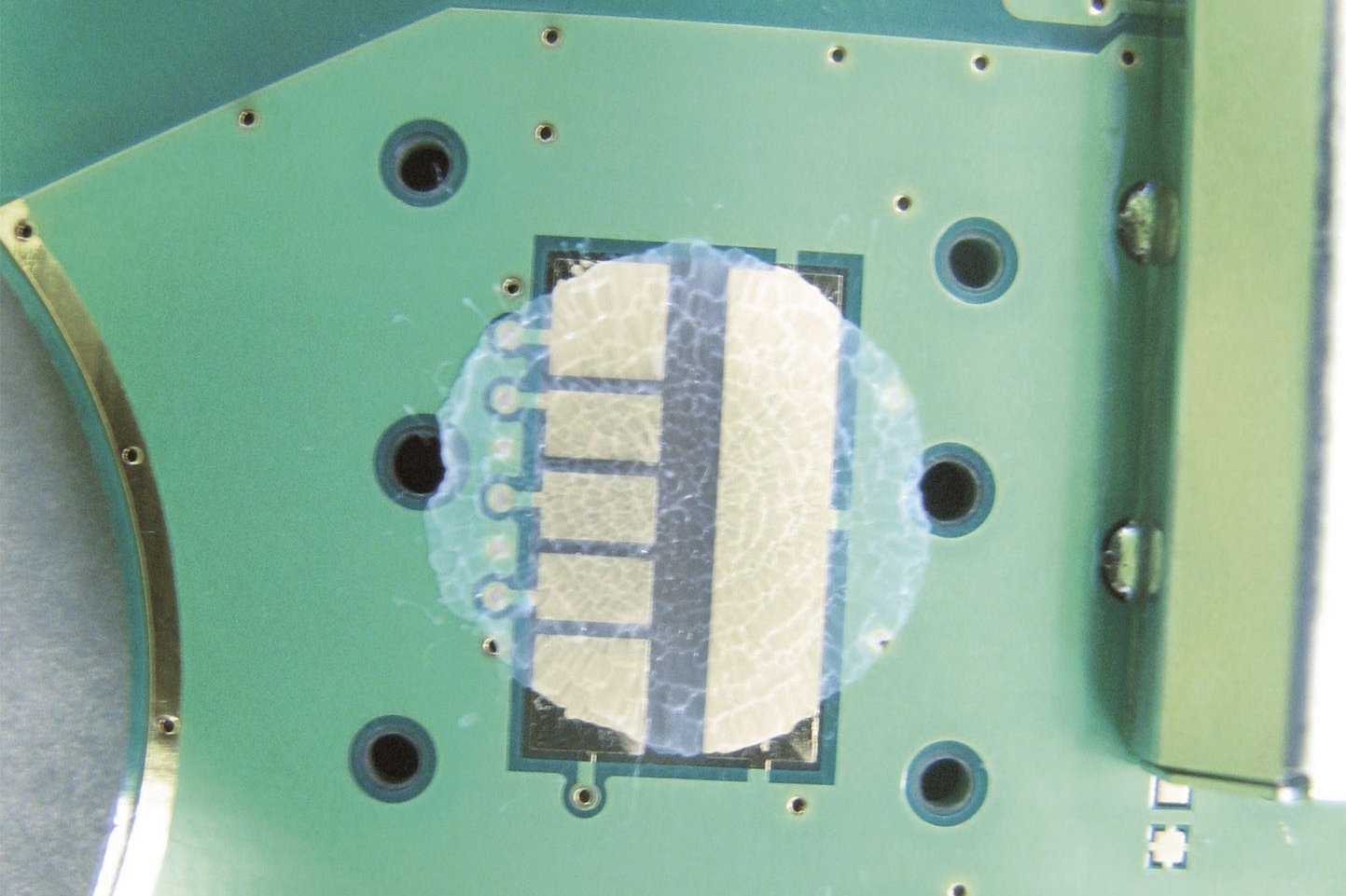 Wired for the future
Vehicle electrical systems
The manufacturing of wiring for vehicle electrical systems is associated with tremendous challenges, such as the reliability of the wires and the use of new materials and alloys for both power transmission and signal transmission at very high data rates. Miniaturization of the electrical systems also poses its own design and assembly challenges.
For the creation of complex wiring systems and vehicle electrical systems, BECHEM supplies the industry with high-quality drawing lubricants for diverse material alloys and reduced wire cross-sections.
For the assembly of such systems, BECHEM offers optimized sliding agents and assembly aids. For future alternatives based on rigid components, BECHEM offers functional coatings that ensure lasting contact and corrosion protection while also minimizing noise.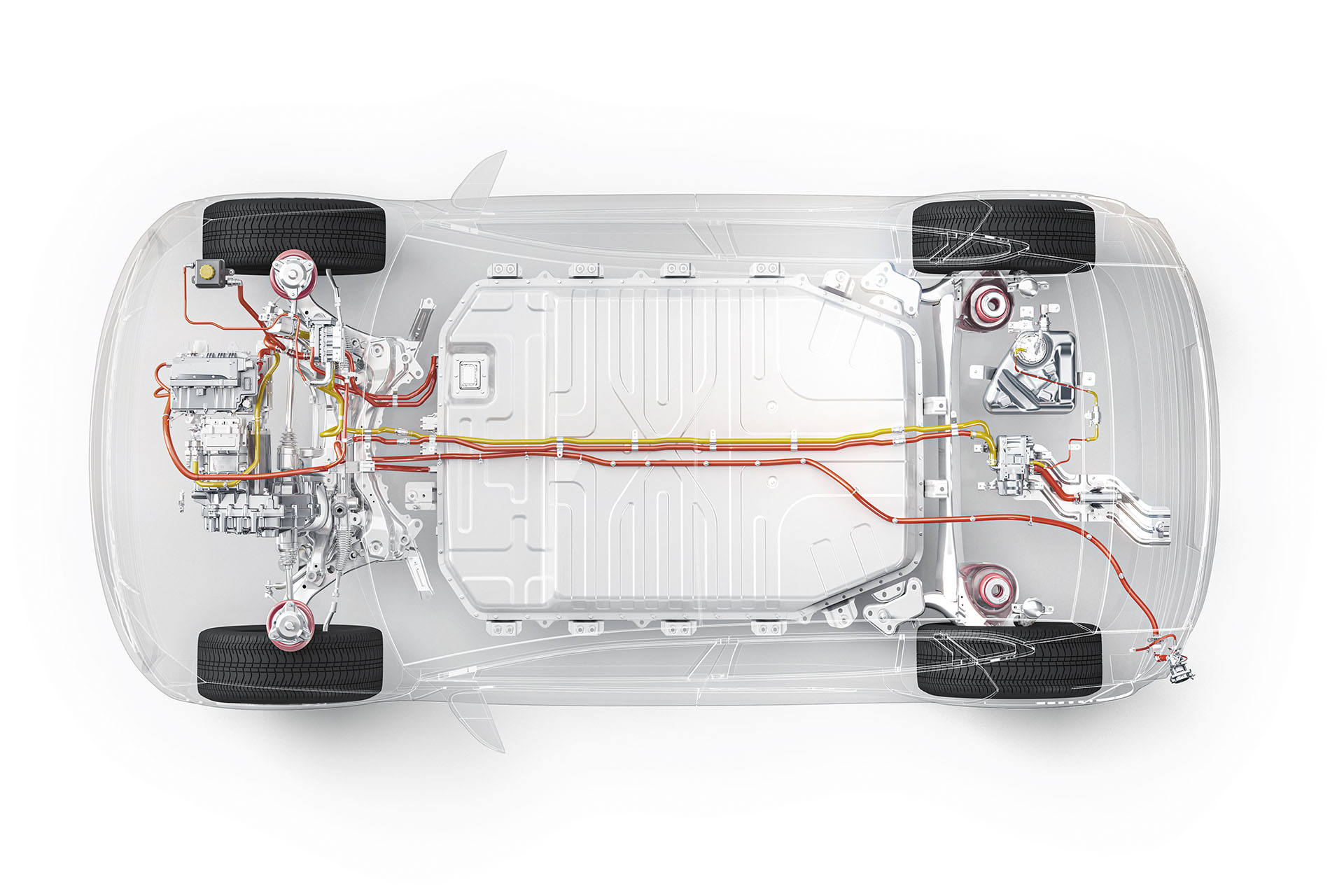 Completely electrified?
We drive with you into the future.
Give us a call: +49 2331 935-0