Wood Industry / Paper Industry
BECHEM lubrication solutions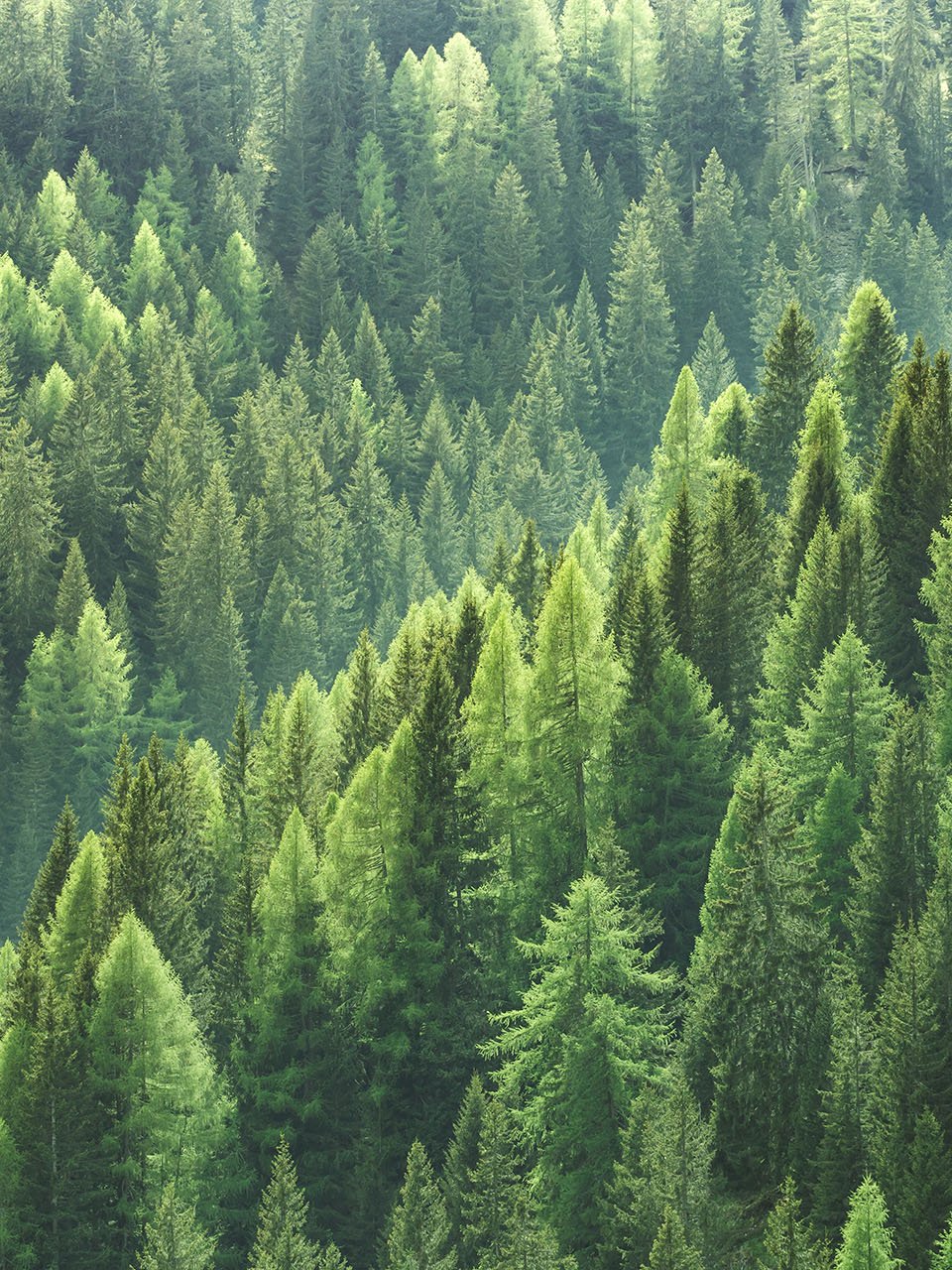 Wood treatment
Pulp and paper industry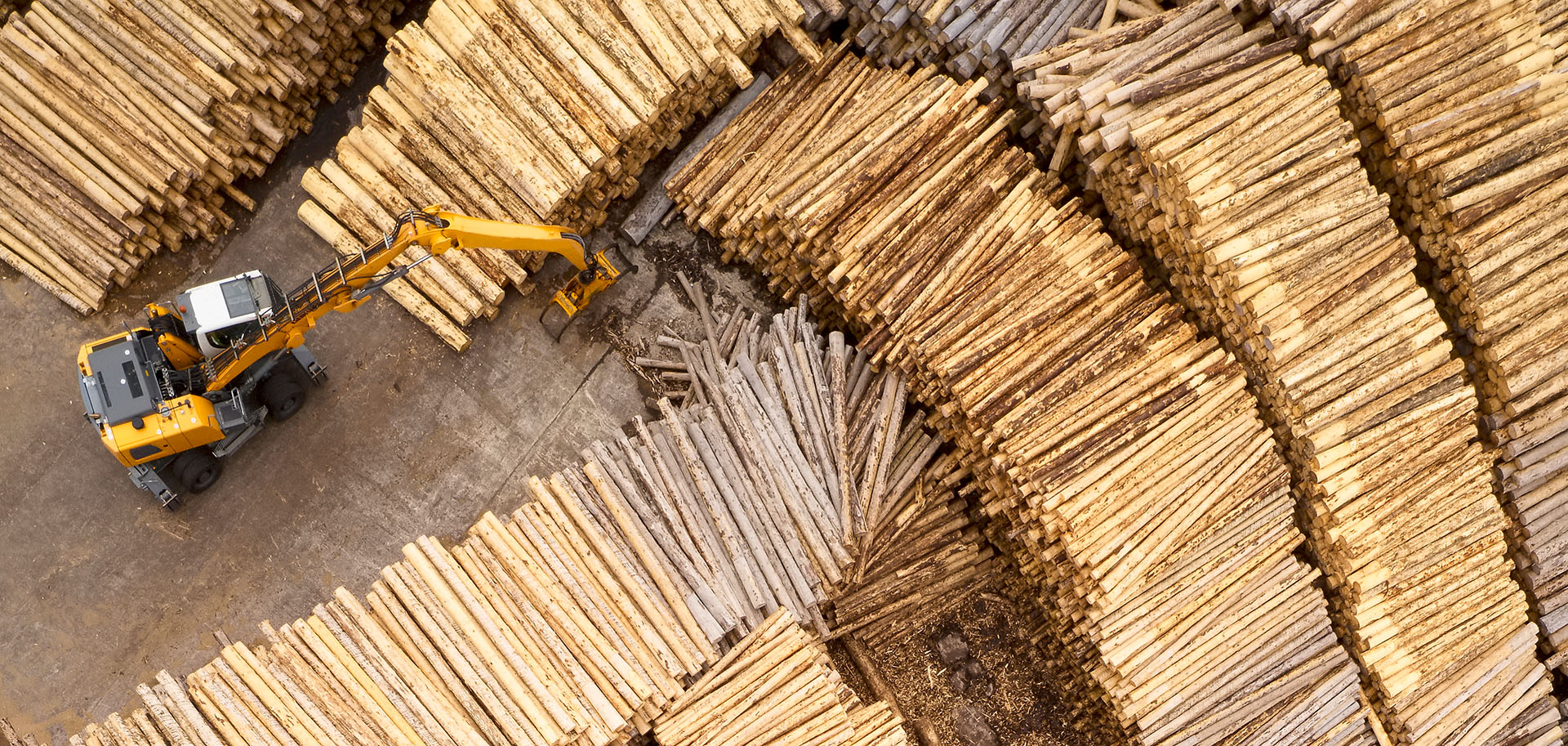 In mechanical and thermal-mechanical wood treatment, machines and systems are exposed to large amounts of water and are subjected to high mechanical stresses during milling and defibration. As the systems and possible production losses present major cost factors, and redundant systems are usually not available, choosing the right lubricant is essential.
Using tailored BECHEM lubricants can reduce losses, maintenance costs, and downtimes while meeting demands for high efficiency and system availability. In wood treatment processes at pulp and paper plants, lubricants from the BECHEM High-Lub FA 67 series satisfy requirements for high mechanical stability, high load bearing capacity, excellent water resistance, and outstanding corrosion protection. The products surpass other conventional lubricants in terms of their capability to prevent downtime corrosion especially and thus extend the service life of bearings filled with these lubricating greases.
Lubricants from the BECHEM High-Lub SW 2 series are especially effective with their water-repellent properties, allowing them to be applied to wet surfaces.
Debarking
Lubricants, such as the BECHEM High-Lub FA series for main bearings, were designed with outstanding product properties for the most extreme requirements in debarking drum or rotor assembly bearing lubrication.
Open gear drives and tires can be reliably supplied with the Berulit GA series. Thanks to their excellent adhesion to metal surfaces without being heavily dust-binding, they ensure low consumption rates. This also prevents them from being washed away by water.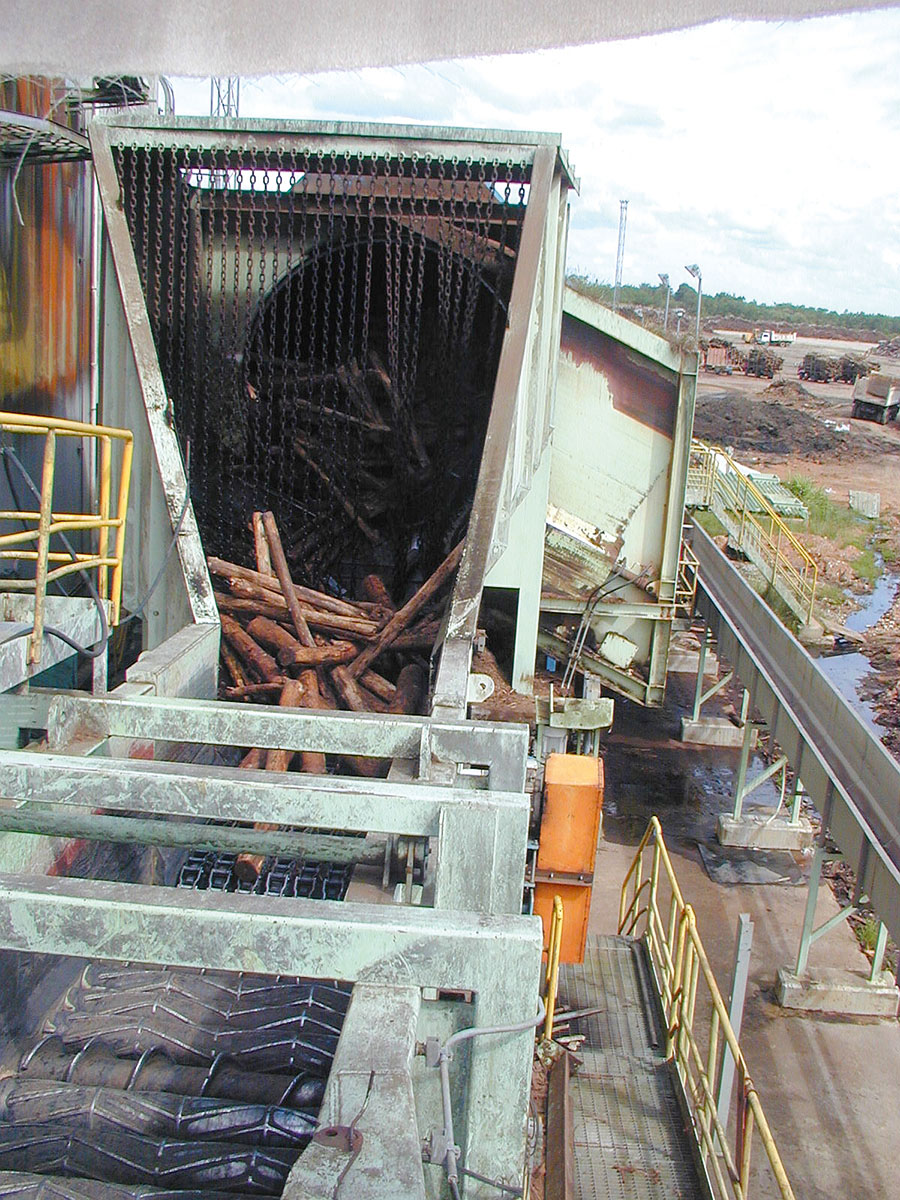 Wood milling
The ball bearings in choppers, grinders, and refiners are exposed to extremely high and often abrupt loads, as well as the effects of water. Refiners also have to deal with temperatures of up to 130°C. Despite short relubrication intervals, bearing damage often occurs prematurely. The BECHEM High-Lub FA 67 series and Berutox M 21 series present lubricating greases with a very high mechanical stability that reliably protect the bearings from wear, corrosion, and premature failure.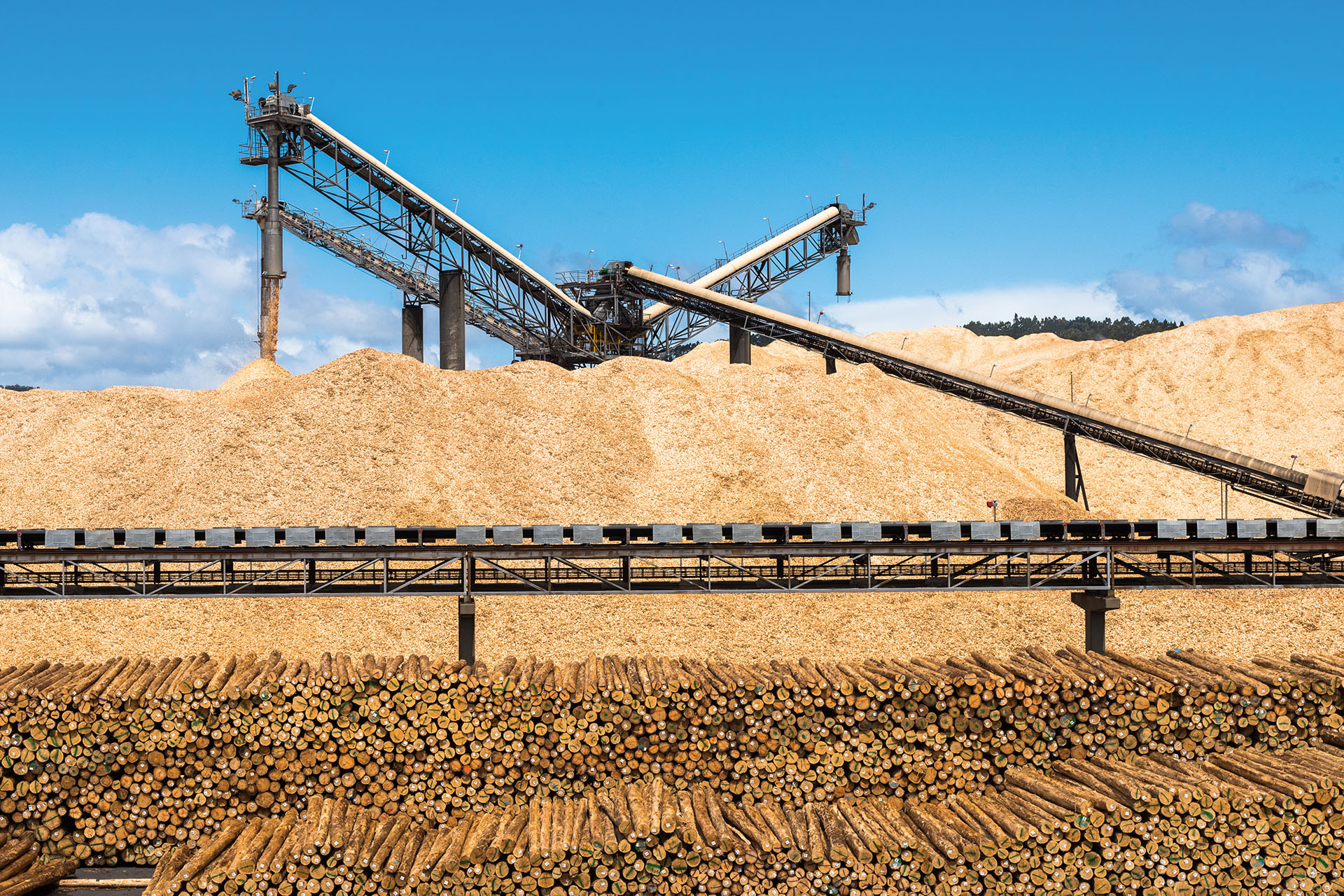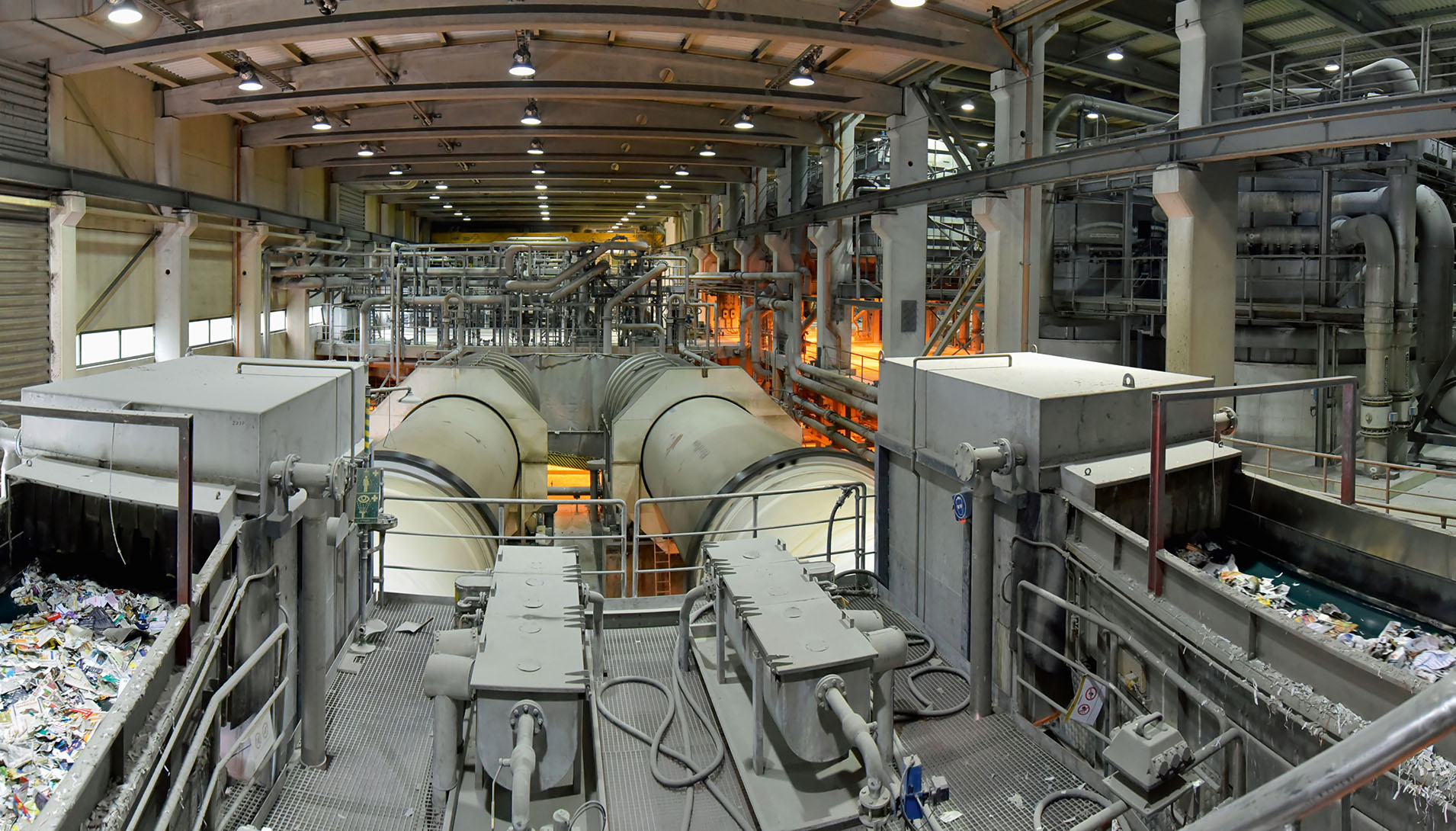 Chemical treatment
Systems performing the boiling and bleaching processes with aggressive cooking liquors based on oxygen, sulfur, or chlorine compounds have to meet especially high requirements in terms of lubricant chemical resistance. The lubricants used must not embrittle, harden, or be prone to heavy oxidation when coming into contact with aggressive chemicals. These properties are necessary to prevent premature bearing failures. The heavy weight of the boiling chamber and tanks, low speed, and vertical arrangement of many bearings also place high demands on lubricating film strength, wear protection, and mechanical stability.
Polyurea-based lubricants from the Berutox M 21 and Berutox FH 28 series as well as PTFE-based lubricants from the Berutox VPT series and Berutemp 500 T2 have proven their superiority to competitor products in bearings of many paper plants in terms of mechanical, thermal, and chemical resistance.
Bearings on washers, dewatering presses, and systems for processing recycled paper are often exposed to the strong influences of water or water vapor. Lubricating greases from the BECHEM High-Lub FA series ensure reliable protection with minimum consumption.
The Berulub OX series features nationally certified lubricants for oxygen-transporting fittings. For efficient operation of closed gears, BECHEM offers various mineral oil-based and synthetic oil-based gear oils with different performance characteristics.
Paper machine
In operation around the clock with BECHEM
Paper machines are in operation non-stop. Downtime is only acceptable for planned maintenance and repair work. As a result, maximum operating reliability hinges not only on component design, but also on choosing the right lubricant.
At the wet end, the lubricating grease has to help seal the bearing and prevent water penetration. Studies have shown that a lubricant water content above 200 ppm drastically reduces the service life of roller bearings. Corrosion in the bearing has a similar negative effect. This is why lubricants must ensure excellent corrosion protection. Lubricating greases from the BECHEM High-Lub FA 67 series and Berutox M 21 series meet these demands and are ideal for bearings in the headbox, the sheet section, and the press section.
The dry end places strict thermal and oxidative resistance requirements on the lubricants. In addition, the operating speeds of bearings are much higher in the dry end and reel section. Various greases from the Beruplex and Berutox series are used for different bearing dimensions and operating conditions, such as bearing load, operating speeds, and temperatures.
Special tailored lubrication solutions are available for oil circuit systems, chain drives, and rotary unions.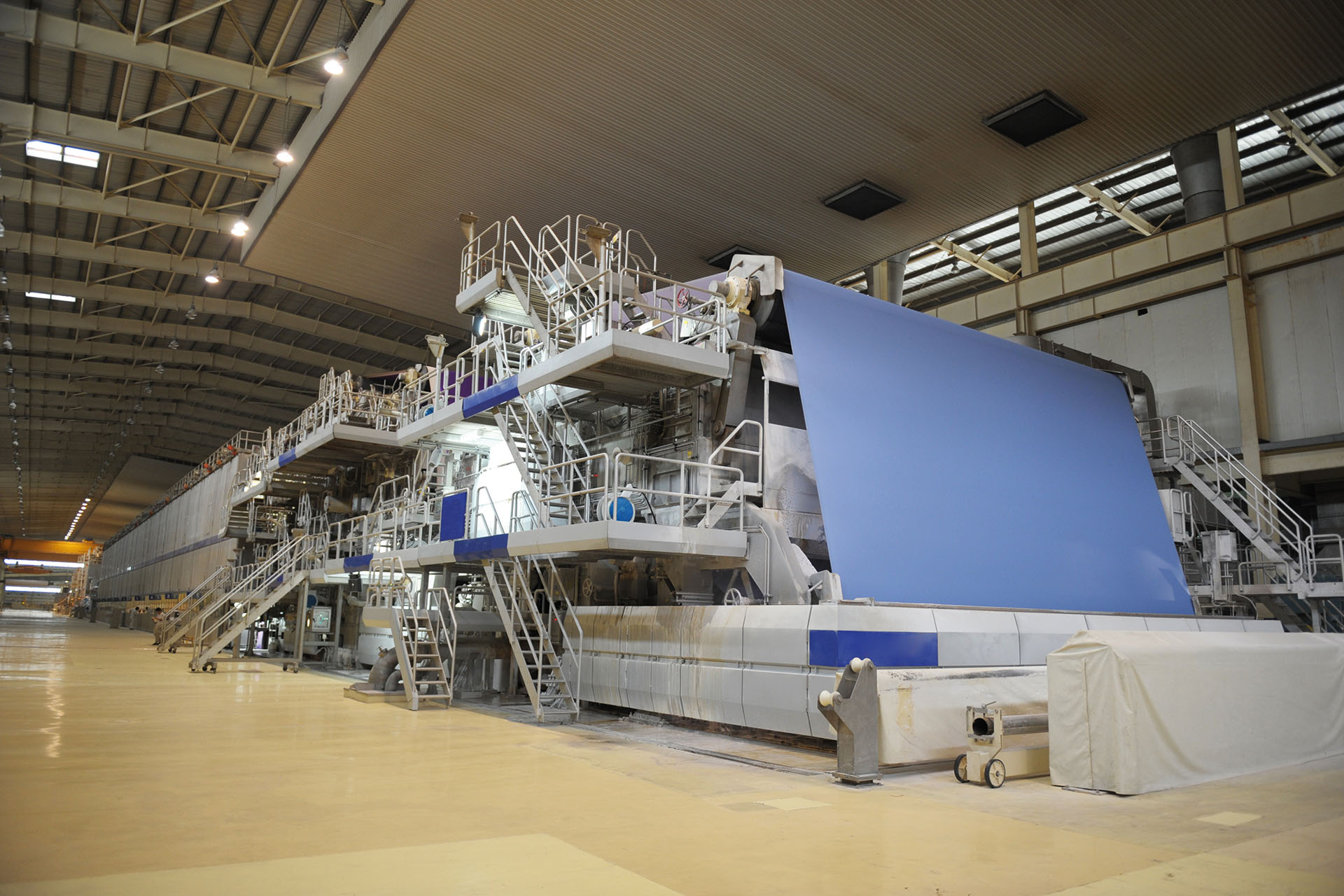 Paper processing
Clean and efficient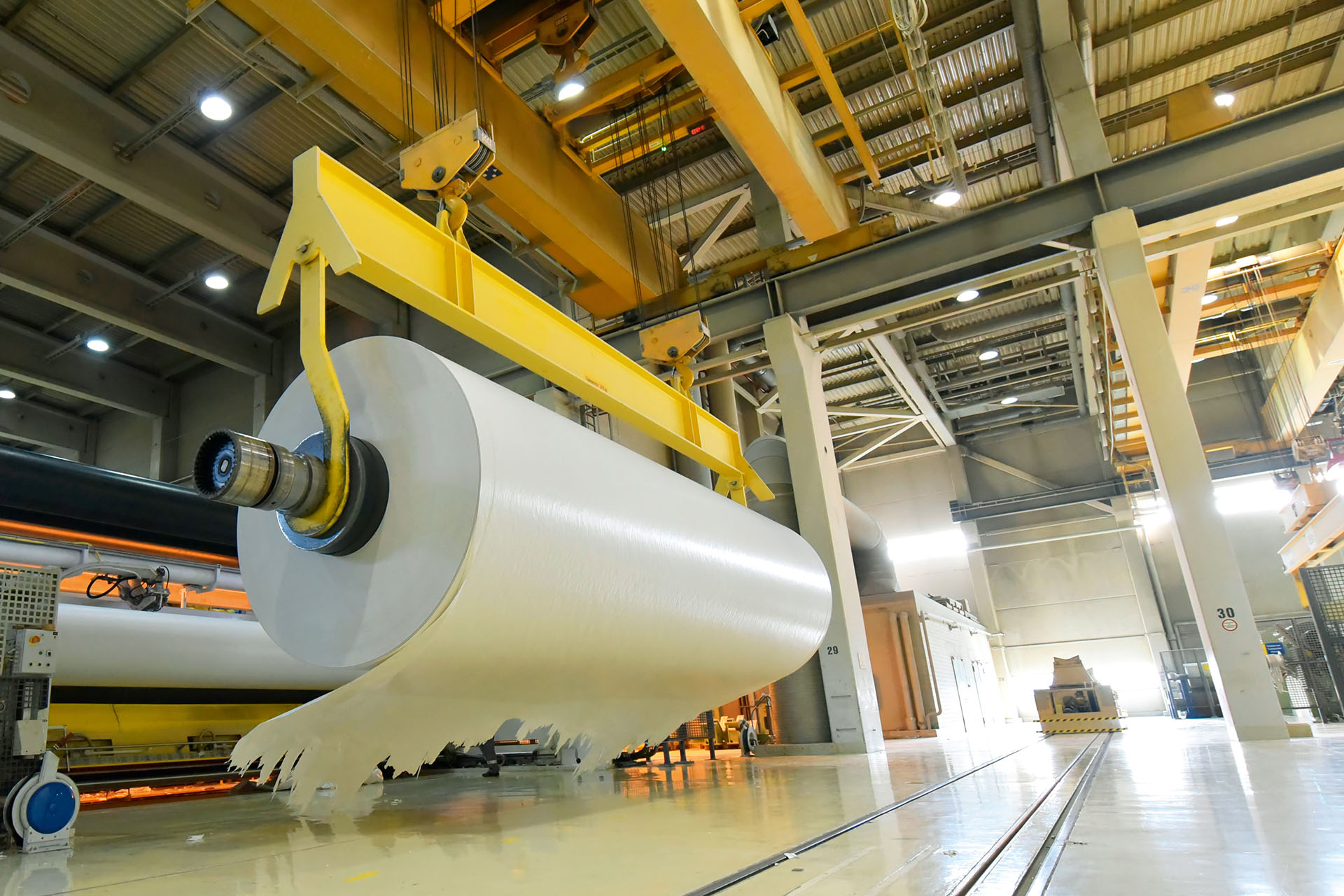 Surface treatment
Lubricating greases from the Beruplex and Berutox series are used in the bearings of size presses and calendars.
Berutox FB 22 has proven effective in high-speed roller bearings of guide rollers. The lubricating grease ensures high mechanical stability, low oil separation, low friction values, and clean rolling of the rolling elements, even at very high speeds.
Slitting
Synthetic lubricating grease Berutox FB 22 is also used to lubricate roller bearings in slitting and sheeting machines, as it does not escape from the bearings or tend towards higher oil separations, even at high speeds.
Oiling the cutting edge with Berusynth 15 H1 can extend the service life of roller cutters significantly. This colorless lubricating oil reduces wear and prevents excessive paper fiber adhesion.
Special papers
Food-grade lubricants with H1 or H2 registration should be used for processing papers that are later used for food packaging, hygiene products, or cigarettes.
Lubricating greases from the Berulub FG-H series meet the relevant machine and system requirements. For bearings with oil lubrication, chain drives and other mechanisms, the Berusynth H1 series of fully synthetic multi-functional oils is available in many viscosity classes.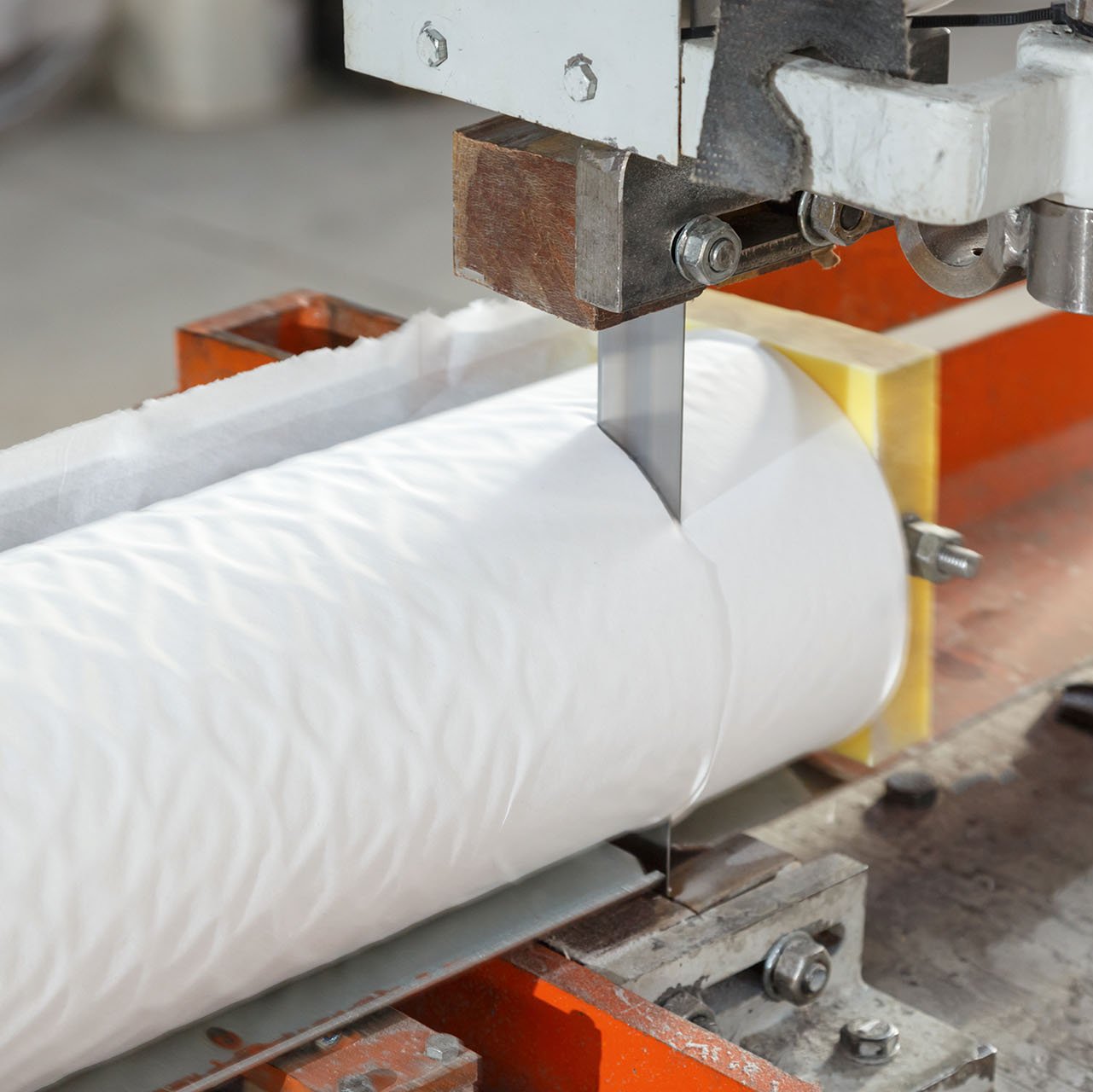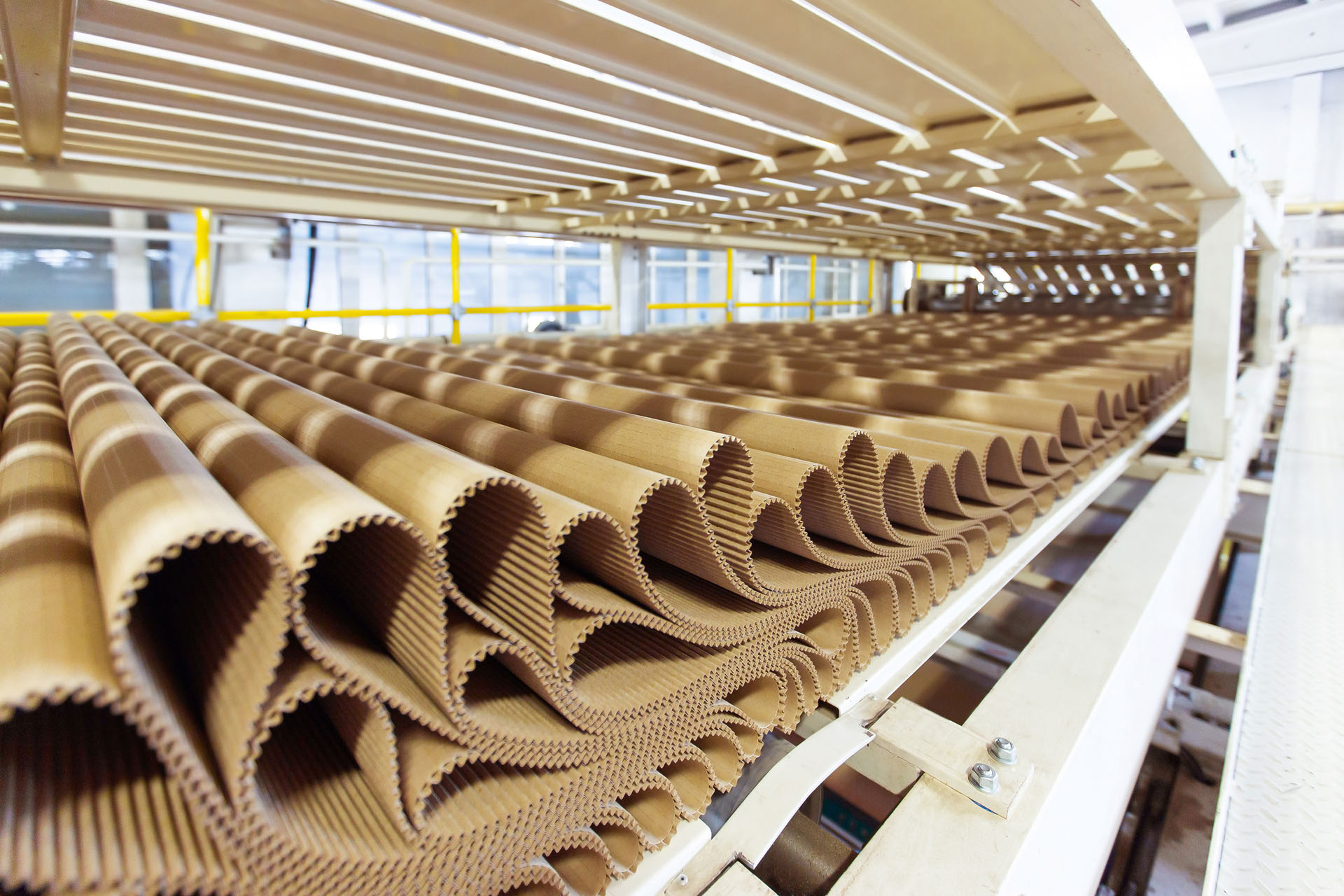 Corrugated board
Owing to internal heating of the corrugated rolls in corrugated board plants and the resulting high operating temperatures, the lubricants have to meet very high requirements in terms of their thermal aging resistance. As forming the corrugations results in strong vibrations, the lubricating greases must also feature excellent mechanical stability as well as very low oil separation.
PFPE greases of the Berutox VPT series or Berutemp 500 T2 are recommended for these operating conditions. Berutox FH 28 KN can also be used in bearings of corrugated rolls with low operating temperatures.
The Beruplex LI-EP 2 and Berutox FE 18 EP have proven themselves in application for lubricating fan bearings. Application of Berusynth 15 H1 can significantly reduce wear on the cutting edges of the slitting machines.
Berucoat AK 936 – designed for low friction
Berucoat AK 936 is a solvent-based, air-drying PTFE-high performance anti-friction coating that reduces friction, wear and background noise caused by vibrations and stick-slip, e.g., in the interior of motor vehicles or in laminate connecting joints.
Very good noise damping
Reduction in friction and stick-slip effects
Reduces soft-on-hard material creaking
Forms diffusion barriers against water and moisture penetration
Very good adhesion on surfaces such as metal, wood, ceramic, rubber, as well as adhesive or paintable plastics
Corrosion protection
Dirt and dust will not adhere
Component combinations with low surface pressure and with low to medium relative movement
Smaller mechanisms in non-visible areas (swivel chairs, office equipment, sliding roofs, switches, sporting equipment)
Sliding- and guide rails, sliding doors, furniture hinges
Snowboard bindings (plastic)
Roller shutter segments and guides
Pulleys in the textile industry, materials handling
Impregnation of ceramic surfaces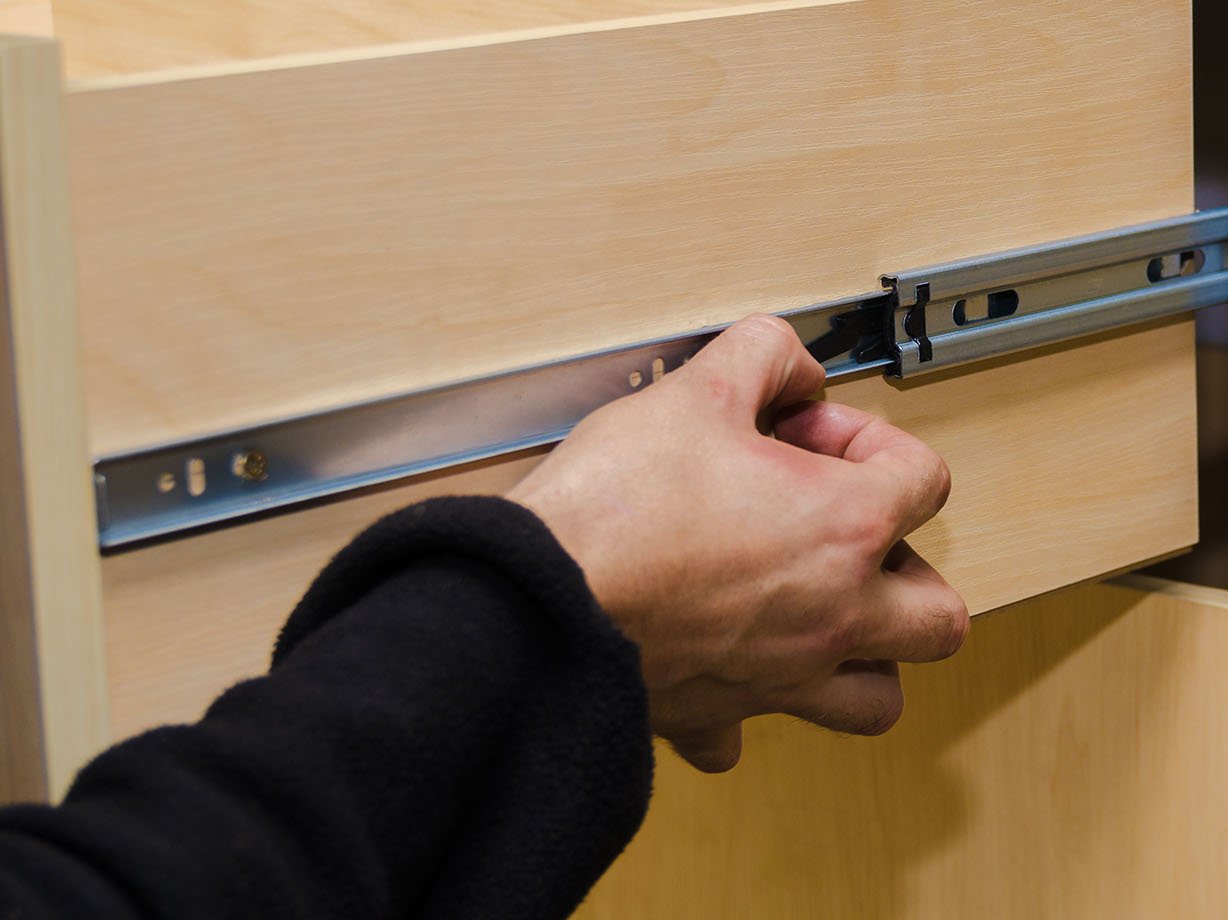 Special lubricants for pellet presses
Reliable operation under high pressure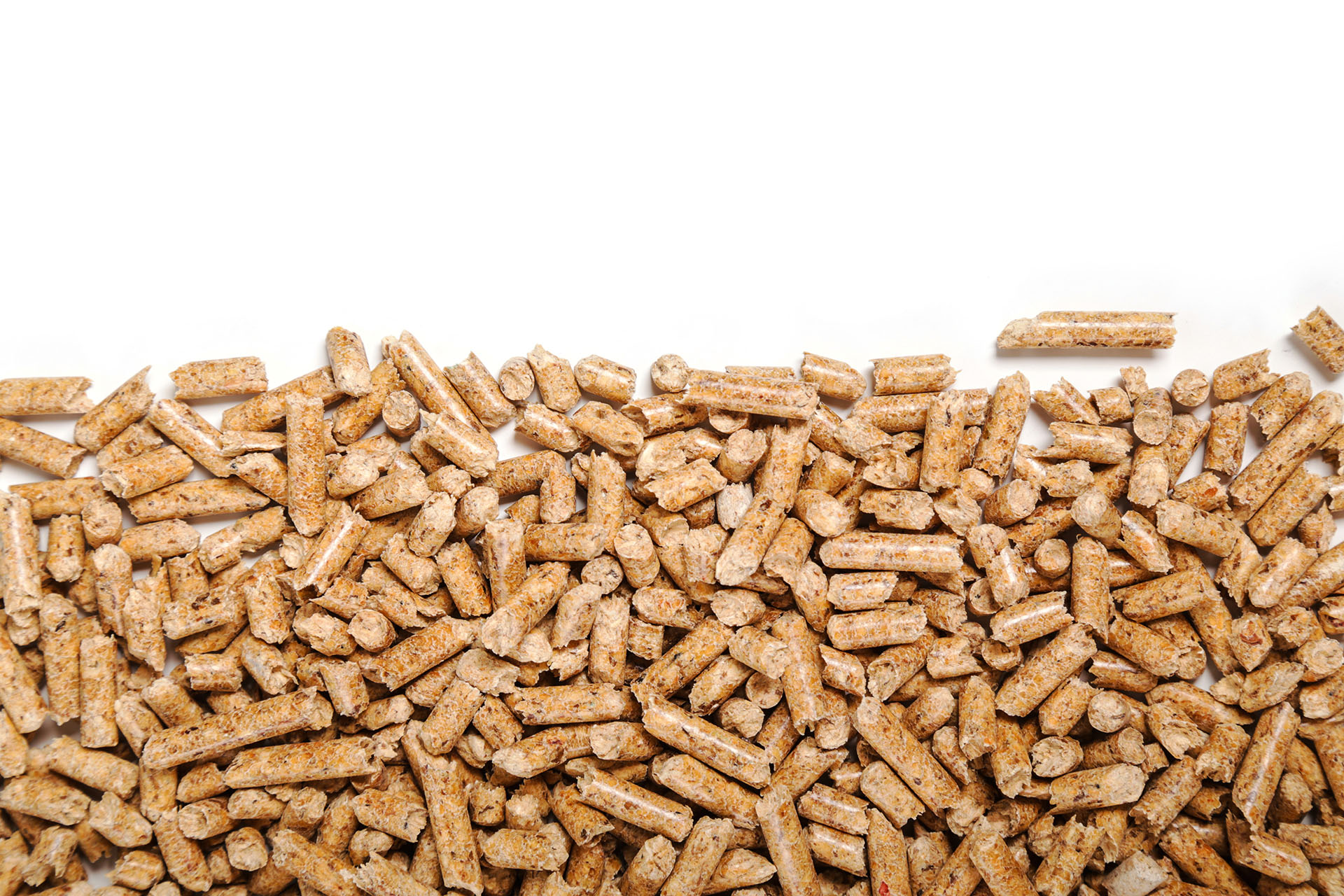 Pellet plants have been used to produce pellets for the fuel, energy, and feedstuff markets for many decades. Due to the rising global demand for pellet products, the production volume and consequently the demand for modernized and more complex machines and systems with considerably greater output is increasing as well.
To ensure safe plant operation and a long machine life at the same time, high-performance BECHEM lubricants play an important role. They ensure the reliable lubrication of the highly stressed roller bearings in the Koller drive with high demands on productivity, plant availability, and energy efficiency, while also extending the service intervals. In addition, the lubricants are compatible with the plastic materials and rubber elastic materials used and are H1-certified for use in the food and feedstuff industry for occasional contact with food.
Reliable under extreme conditions
Whether relubricating mobile presses or lubricating large plants, BECHEM lubricants easily master the strict requirements such as extreme pressures, shock-like impact stress, and high operating temperatures in bearings, sliding points, and drives by virtue of their good consistency and temperature behavior, excellent EP/AW properties (extreme pressure/anti-wear), and corrosion protection. In central lubrication systems, they impress with their excellent conveying behavior.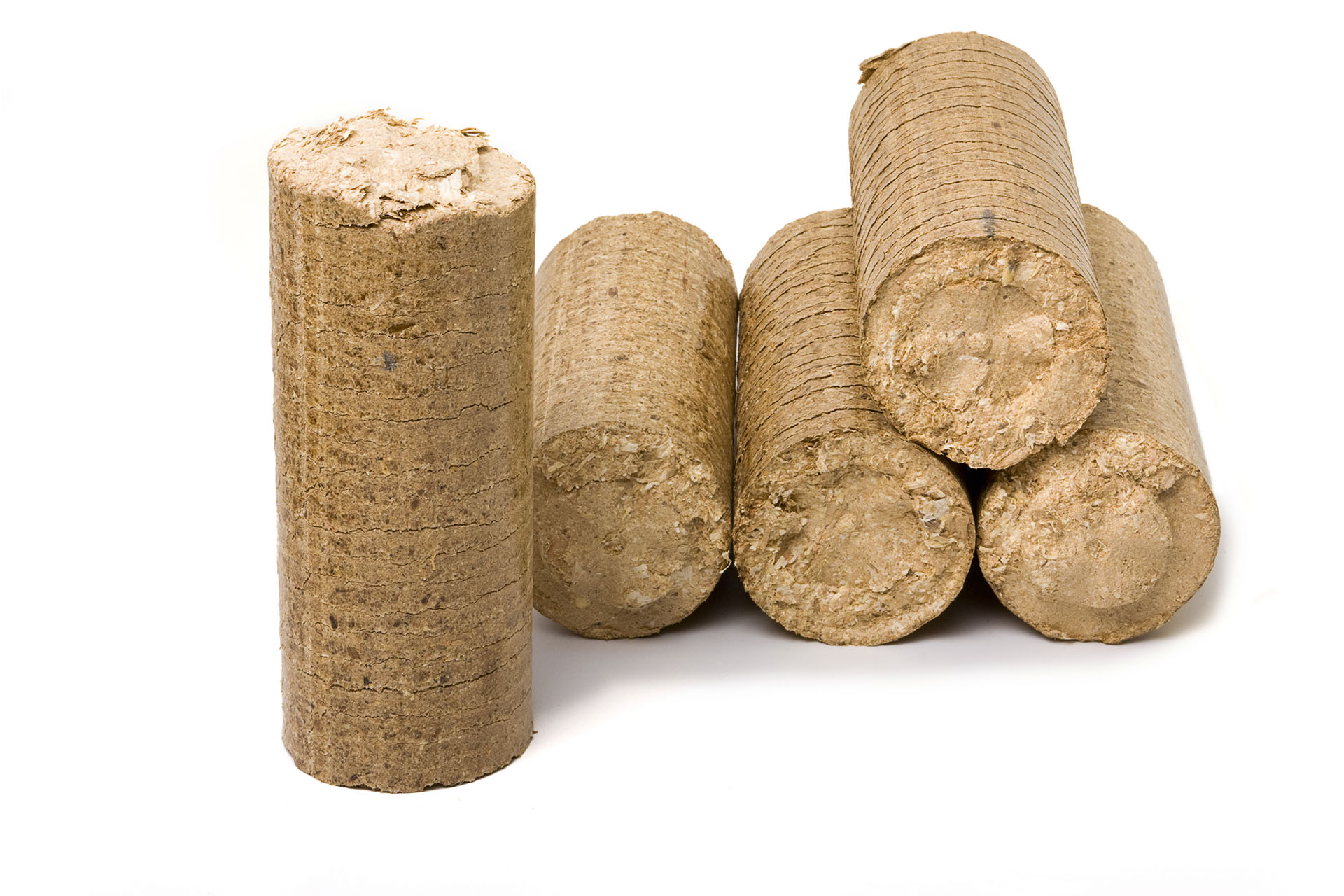 High-performance lubricating greases by BECHEM reduce the risk of outages and increase plant efficiency.
Need better performance?
Our BECHEM Sales Team offers sustainable solutions. Write to us.