Berucoat MC
Innovative microcapsule technology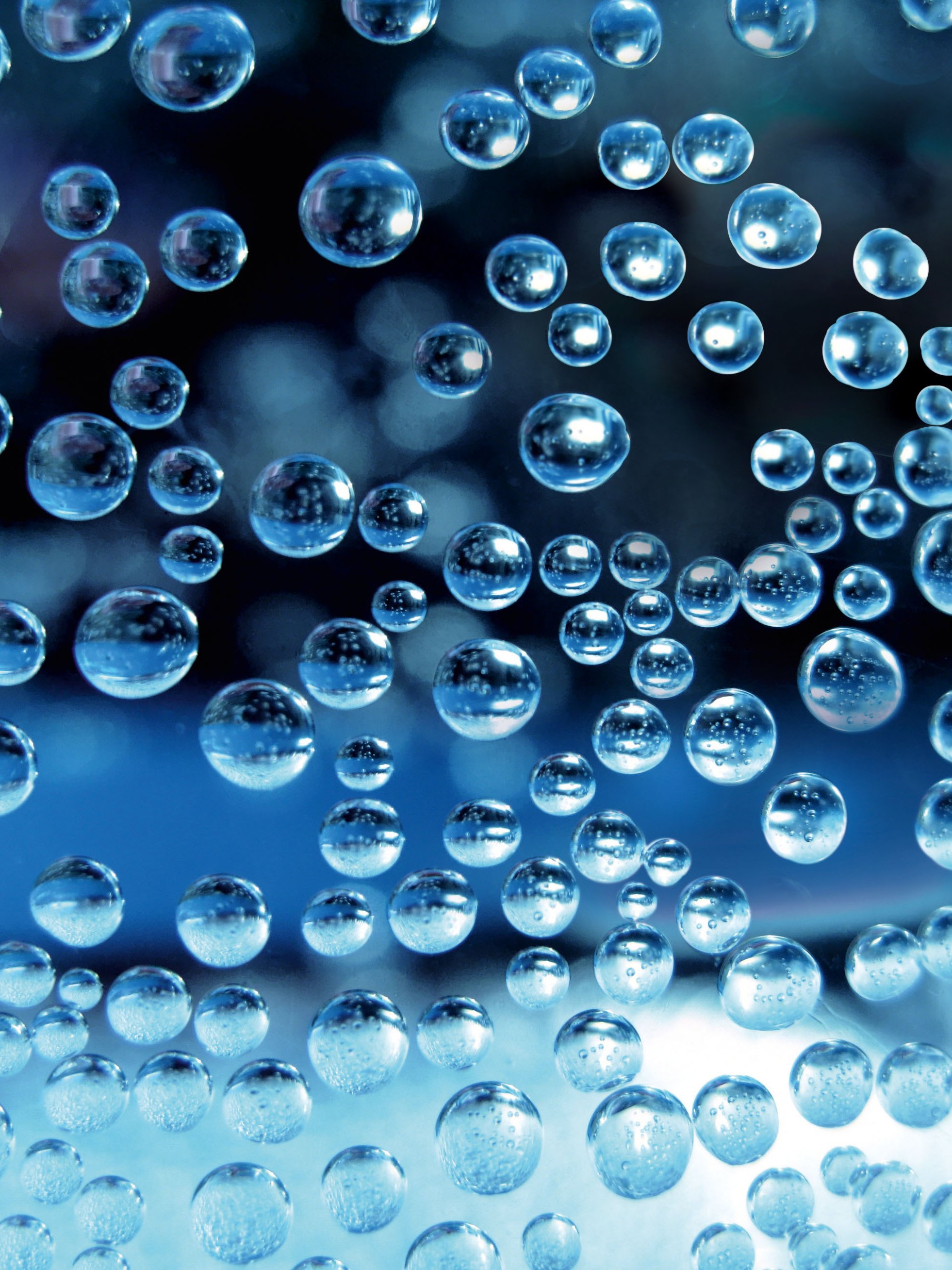 The next generation anti-friction coating
The Berucoat MC series uses the innovative BECHEM microcapsule technology for needs-based anti-friction coating dosing. Sphere-like containers filled with lubricant that can only be seen under a microscope are embedded in a layer of coating, giving off their lubricant to the friction/lubrication point when under a load. A high-performance lubricating film forms between the involved friction partners, offering an outstanding service life. The lubricating medium released as a result supports the solid lubricant in the coating and gives the functional layer an extra boost.
How Berucoat MC works
The schematic representation of the Berucoat MC anti-friction coating shows that the capsules are embedded in the binding system and evenly spread across the coating thickness.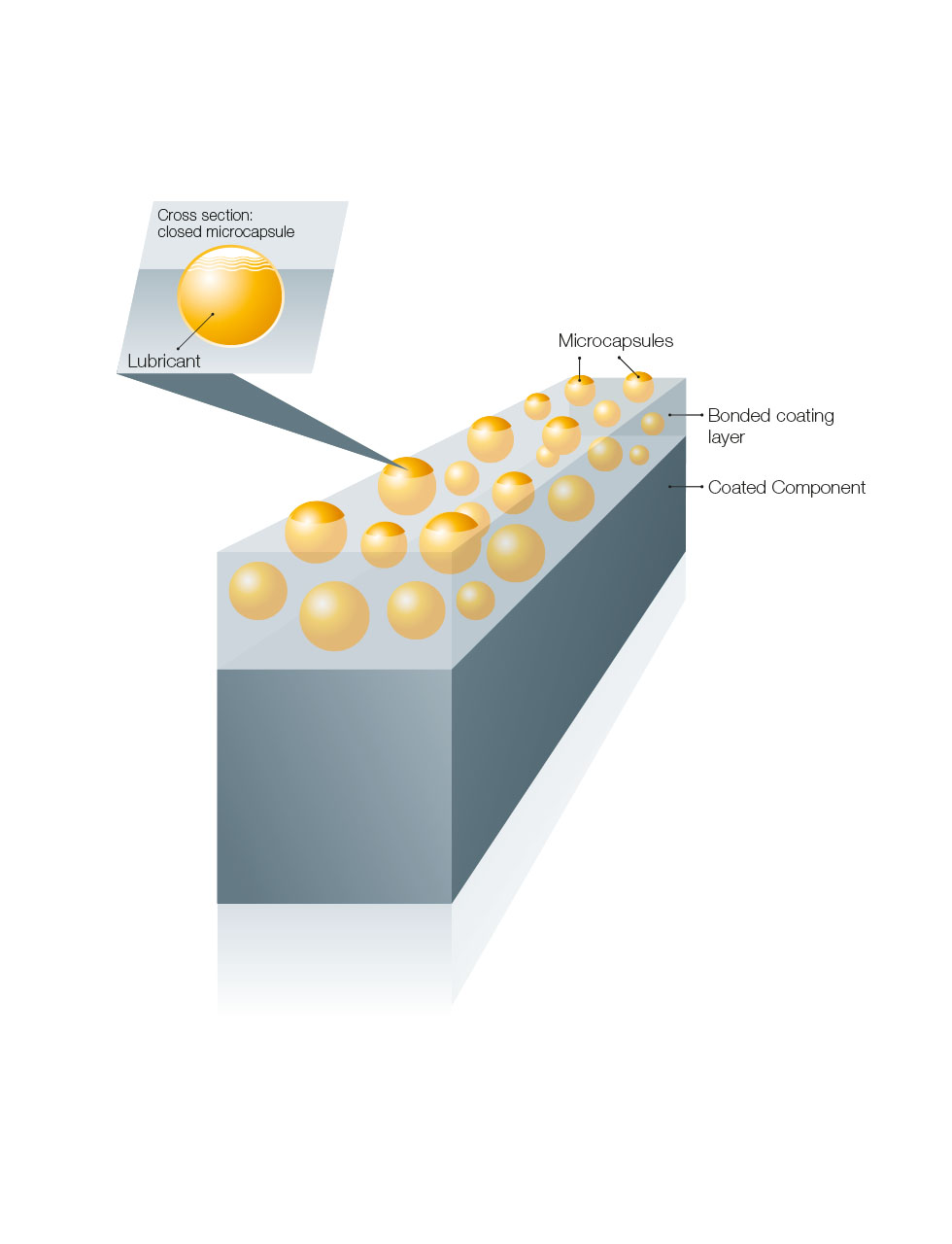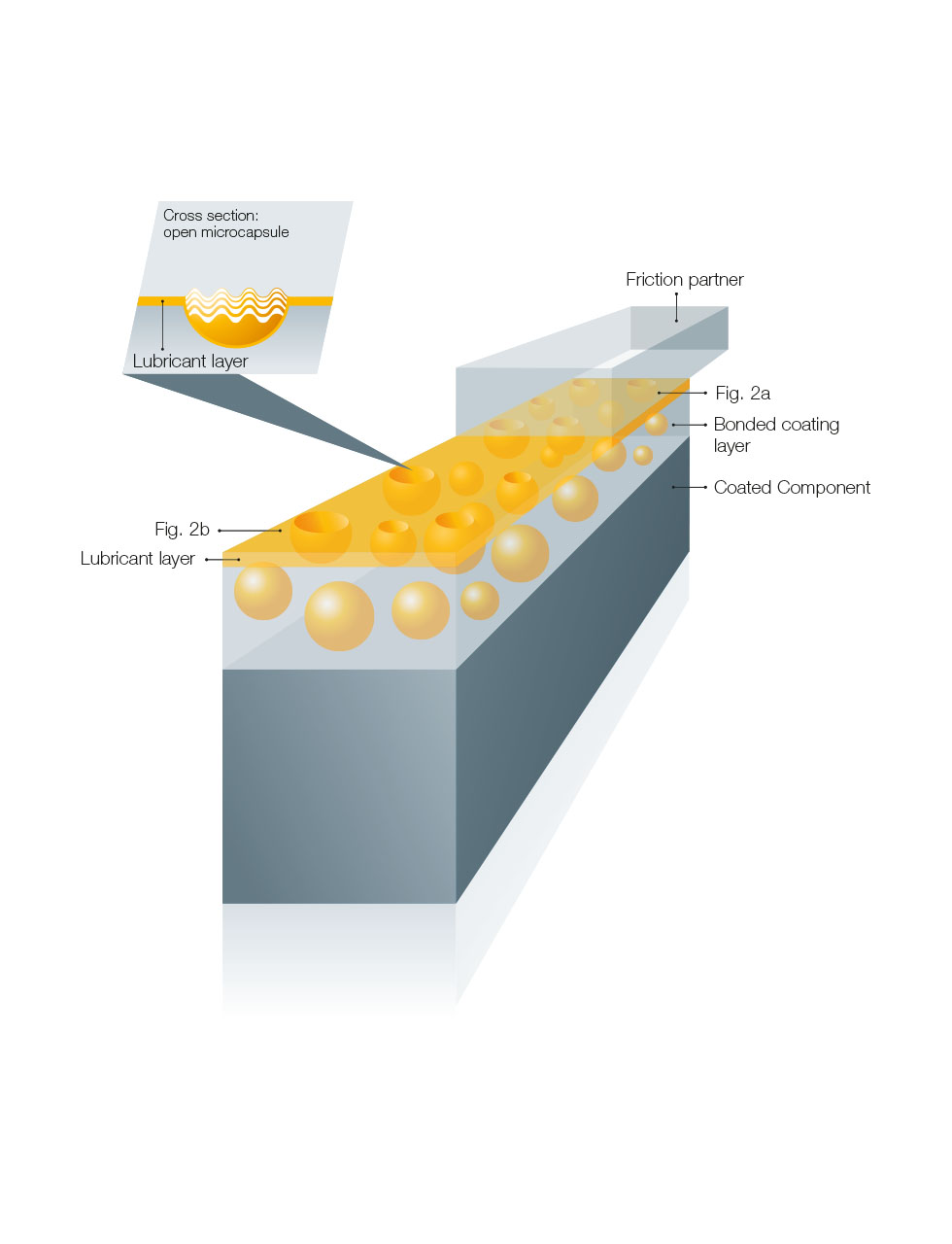 Properties such as friction values and wear can be reduced significantly with the microcapsules of the Berucoat MC technology. The capsules embedded in the anti-friction coating provide additional lubricating support to the existing solid lubricants. Encapsulation provides protection, preventing incompatibilities between the resin binding system and the encapsulated lubricant.
Microcapsules dissolved in water were applied to a surface. The air-dried layer features an agglomeration of many microcapsules that are embedded in the Berucoat MC anti-friction coating.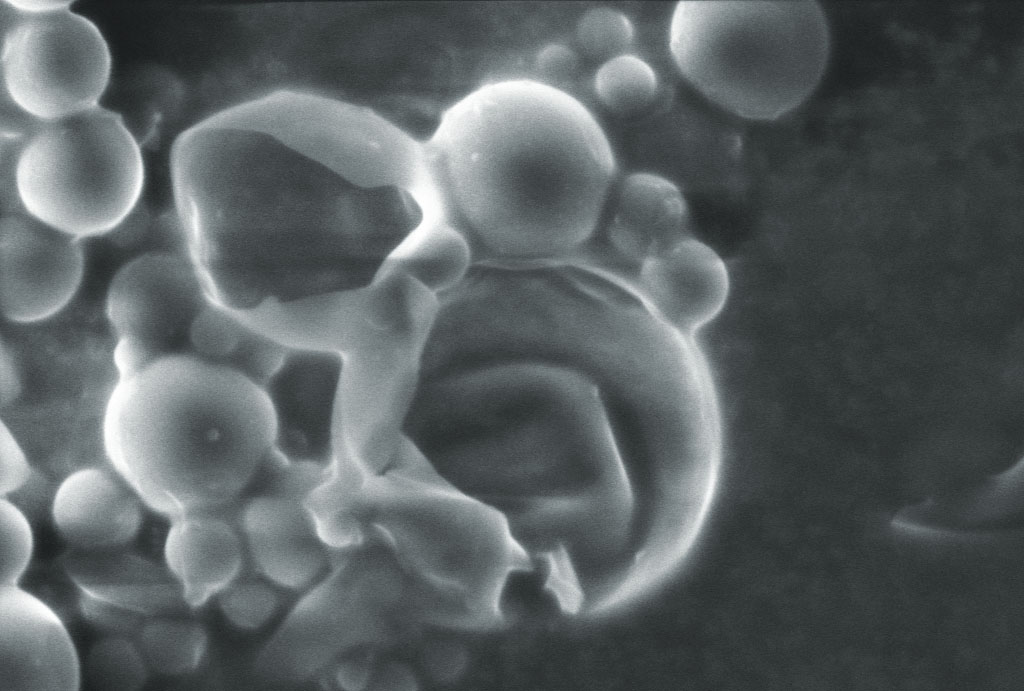 Result of the mechanical force: burst microcapsules can be seen at the edge of the notch, which have released the lubricant they contained.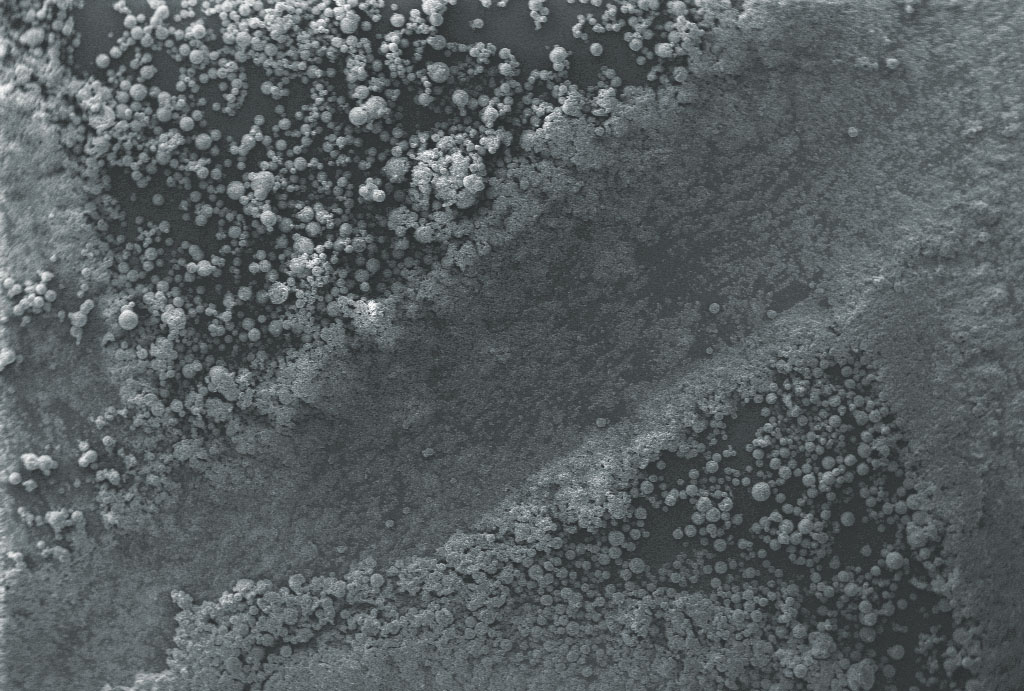 To simulate the capsule method in a Berucoat MC anti-friction coating, the loose agglomerates were subjected to mechanical force, visible in the form of a notch here.
Discover the Berucoat series
The BECHEM Product Finder